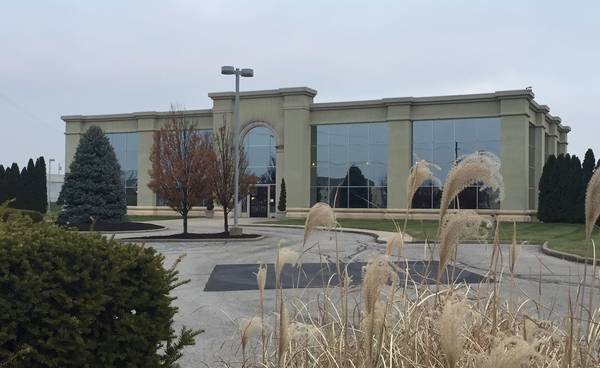 DMC Insurance Inc., which was founded in 2016 by three former executives from Carmel-based trucking insurer Baldwin & Lyons, has acquired a prominent office building along Interstate 69 in Fishers and says it plans to hire up to 50 additional employees by 2023.
DMC currently occupies a leased office at 10475 Crosspoint Blvd. in Fishers, but the company recently spent $4.5 million to buy a nearby office building at 10500 Crosspoint Blvd. that formerly served as corporate headquarters for intellectual property management firm CMG Worldwide. CMG Worldwide vacated the building last month and moved to 429 N. Pennsylvania St. in downtown Indianapolis.
DMC plans to relocate to the new site by late spring after renovations are completed at the 36,000-square-foot building.
Joe DeVito, Gary Miller and Pat Corydon formed DMC in July 2016, just two months after all three abruptly resigned from Carmel-based Baldwin & Lyons, which this summer rebranded itself as Protective Insurance Corp. The men, all long-time Baldwin & Lyons executives, left the company out of frustration with leadership and strategy changes.
"We are attempting to duplicate the same model that we successfully implemented at Baldwin for so many years," said DeVito, who spent 35 years at Baldwin & Lyons, including six years as CEO.
Like Protective Insurance, DMC specializes in transportation insurance. Devito serves as CEO, Miller as president and Corydon as chief financial and chief operating officer—nearly the same executive roles that the three held at Baldwin & Lyons. 
Additionally, DeVito said, "every one of our executive team, our officer team, had previously been employed at Baldwin."
DMC wrote its first policy in December 2016. The company expects to book premium revenues of nearly $100 million this year, DeVito said.
"Our growth was actually quicker than we expected," DeVito said. "It just made sense to purchase a building, and the city of Fishers has been incredible in terms of assistance and help and support."
CMG built the 10500 Crosspoint building in 1997, west of I-69 and south of 106th Street. In addition to its CMG's offices, the building housed the company's Legends Museum, which contained artifacts and memorabilia from late celebrities represented by CMG.
DMC now has 35 employees in Fishers, in addition to employees at offices in Milwaukee and Boise, Idaho. Those out-of-state offices will likely be consolidated into the Fishers location, DeVito said.
DMC is owned by Morristown, New Jersey-based Crum & Forster Insurance Co., whose corporate parent is Toronto-based Fairfax Financial Holdings Ltd.
Under this arrangement, DeVito said, DMC serves as the transportation insurance arm of Crum & Forster.
Crum & Forster provides IT infrastructure and human resources services to DMC, DeVito said, and DMC controls its own pricing, sales, marketing and claims servicing. 
Please enable JavaScript to view this content.