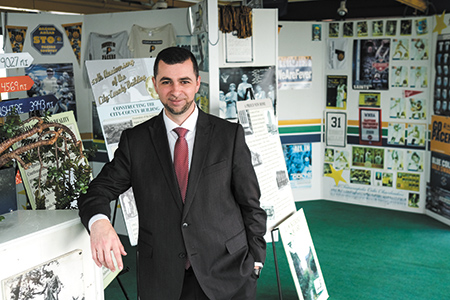 For three consecutive years, Fady Qaddoura managed balanced city budgets after a decade of deficits averaging $55 million per year, helping the city maintain its AAA credit rating.
Education: "I was raised by hard-working parents who strived to make ends meet," Qaddoura said. "With every job I ever had, finance was an integral part of my job responsibilities." Becoming financially independent at age 17, Qaddoura fully paid for his own college education, earning bachelor's and master's degrees in computer science from the University of New Orleans, a master's in public administration from IUPUI, and a doctorate in philanthropy with a special focus on public policy from the Indiana University Lilly Family School of Philanthropy.
Career path: While still an undergraduate, Qaddoura was director of business and finance for New Orleans-based Discount Zone Management. He then led a team of researchers and developers as director of research and IT at the University of Texas Health Science Center and was CEO of Reform and Integration, a research and IT consulting firm. In 2011, he became policy coordinator for the Indiana Department of Workforce Development, overlapping some of that time as a policy and legal analyst for the Indiana General Assembly. He assisted the state in implementation of the Affordable Care Act and Indiana's HIP 2.0 plan while also teaching at the Indiana University Lilly Family School of Philanthropy. "Every job I ever had prepared me for my current job as a controller and CFO," said Qaddoura, who continues to teach while working for the city.
Major company achievements during his tenure: In addition to balancing the city budget, Qaddoura is credited with saving taxpayers $60 million in 24 months through a smart-sizing initiative. In the past two years, he's increased general-fund balances by more than $30 million and helped pay off more than $100 million in long-term debt. And, with an eye toward the future, he created a leadership development programfor city employees.
Recent business challenge: "Health care costs continue to increase," Qaddoura noted. "However, we were able to reduce overall health care costs by $7 million by investing in an enterprise-wide wellness program, redesigning health care benefits, and renegotiating health care contracts."
Unique challenges in city government: Qaddoura points to chronic problems such as crime, poverty and poor infrastructure. "The solutions to these issues require long-term strategic collaboration between [businesses, not-for-profits, governments] and the larger community," he said.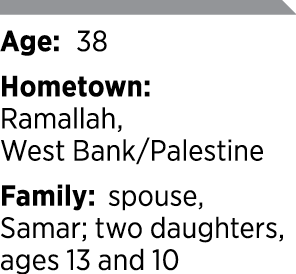 Givebacks: Qaddoura's board work is limited by his government job but he continues to conduct leadership-development workshops in the community, speaks at conferences, and supports interfaith and community-based development initiatives. He serves on the boards of, among others, the Marion Country Criminal Justice Planning Council, City Market, and the Early Intervention and Prevention Council. He was also appointed to the Indy Promise Taskforce.
Downtime: Reading and exercising. He'll also be testing for his second-degree black belt in taekwondo at the end of December.
My job would be a lot easier if … "we can educate the vast majority of the public about policy, finance and management issues that confront our city and city government. Civic education is critical to strengthen our democracy and governing institutions."•
Check out more CFO honorees..
Please enable JavaScript to view this content.