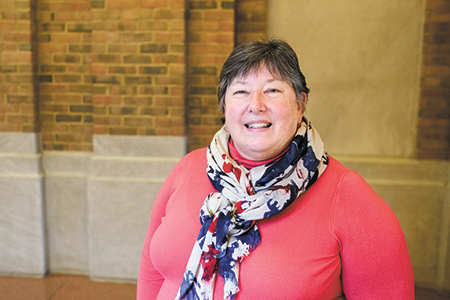 Since Marlene Weatherwax became chief financial officer nearly 20 years ago, Columbus Regional Health has expanded cardiac services to include cardiothoracic surgery and interventional cardiology and expanded cancer services to include providing radiation oncology coverage at three other hospitals in southeastern Indiana. Under her watch, the hospital also acquired several primary and specialty physician practices and funded more than $100 million of building and equipment acquisitions with operating cash and some long-term, tax-exempt financing.
Education: While earning her bachelor's in accounting at Indiana University South Bend, Weatherwax worked at an Elkhart bank and became friends with fellow employees in the controller's office. The connection proved inspiring and fortuitous. "They were taking the same Accounting 101 class as I was," she said, "and between the class and my two friends explaining what they did every day, it sounded very appealing to me."
Career path: After graduation, Weatherwax joined the accounting firm Peat Marwick Mitchell (now KPMG) in South Bend. When it consolidated with its Indianapolis practice, she and her family moved with it. After almost a decade with the firm, she joined Columbus Regional Health as director of finance in 1995. She was promoted to CFO four years later after it conducted a national search for a new CFO.
Unique challenges in health care: In 2008, Columbus Regional was walloped by a historic flood—causing $180 million in damage and forcing the evacuation of 157 patients and the hospital's temporary closure. Despite the financial pressures that caused, Weatherwax and CEO Jim Bickel opted not to lay off a single employee. A recurring challenge for Columbus Regional is red tape. "Due to the level of regulation and the fact that federal and state governments are making regulatory changes every year, health care is very dynamic and fast paced," she said. "This creates a very high-stress, sometimes chaotic, setting that health care professionals have to manage." On top of that, controlling organizational costs is always a challenge. "My team and I continue to research best practices both inside the health care industry as well as innovations in other industries."
Givebacks: Weatherwax serves as board chairwoman for Our Hospice of South Central Indiana. She is also on the board of St. Vincent Jennings Hospital and on the advisory board of Old National Bank in Columbus.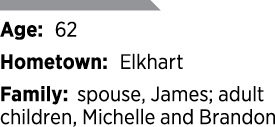 Downtime: "Traveling, reading, Colts football, playing live and digital trivia, and spending as much time with my kids and grandkidsas possible."
My job would be a lot easier if … "health care information systems would provide all the analytical data I need in the format I want it with just the push of an easy button."•
Check out more CFO honorees..
Please enable JavaScript to view this content.