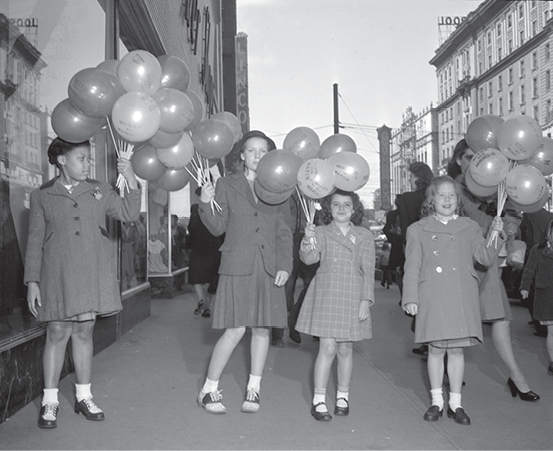 Republican William Wemmer vied for the Indianapolis mayor's office in 1947 but lost to Democrat Al Feeney. In this photo, taken April 12, 1947, girls are carrying "Wemmer for Mayor" balloons as they walk down the 100 block of West Washington Street. The Indiana Theater and Claypool Hotel are in the background. Wemmer, an attorney who had been president of the Indianapolis Bar Association, died just two years later at age 45 following an illness. Feeney served only three years of his term before he died at age 58. Read more on page 1 about the city's 2019 mayoral election.
Sources: Indiana Historical Society, The Republic
The photo is courtesy of the Indiana Historical Society and is part of the Larry Foster Collection. More images are available at images.indianahistory.org.
Please enable JavaScript to view this content.