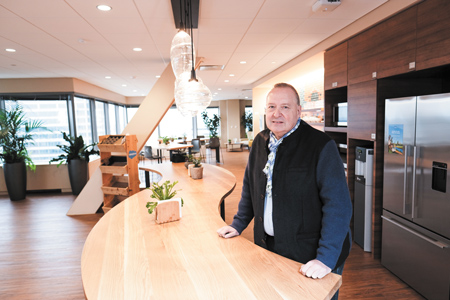 Bob Stutz is a legend in the software industry but he remains somewhat of a mystery among folks in Indianapolis, where he's CEO of Salesforce Marketing Cloud.
Analysts say the Salesforce division is thriving under Stutz, 62, who took the helm in July 2016. 
IBJ tech reporter Anthony Schoettle interviewed Stutz and found him surprisingly relaxed and candid about his education and career, his life in Indianapolis and about what the city should do to help the tech industry thrive.
On this week's podcast, Schoettle talks with host Mason King about Stutz and plays clips from his interview with the tech exec.
Click here to find the IBJ Podcast each Monday. You can also subscribe at iTunes, Google Play, Tune In and Spotify. Here are some of our recent podcasts:
IBJ Podcast: Indiana Pacers Bikeshare is undergoing its first expansion—and it's a big one
IBJ Podcast: Why the Indy CIB will ask the Legislature for millions of dollars
IBJ Podcast: Rethinking downtown Indy's interstate highway system
IBJ Podcast: What do the 2018 election results mean for 2019 and 2020?
IBJ Podcast: Anti-semitism, hate crimes and Indiana, a conversation with Dennis and Sandy Sasso
Please enable JavaScript to view this content.