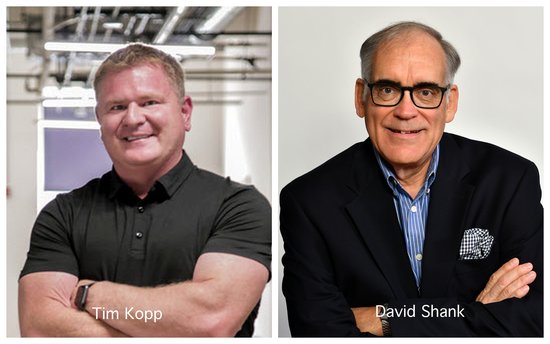 We're just about a week from starting a new year and many of us are likely to make losing weight a New Year's resolution.
So IBJ asked two Indianapolis business executives to tell their stories not only of losing weight but also keeping it off.
Hyde Park Venture Partners Principal Tim Kopp, the former CMO of ExactTarget, and David Shank, CEO of Shank Public Relations Counselors, talk about the warnings from their doctors that led them to start eating healthier and exercising.
And they offer some advice for the holidays and getting started on your own weight loss journey.
If you listen to the very end, you'll hear their challenge for host Mason King.
Click here to find the IBJ Podcast each Monday. You can also subscribe at iTunes, Google Play, Tune In and Spotify. Here are some of our recent podcasts:
IBJ Podcast: Salesforce's Bob Stutz is Indy's most important tech exec you don't know
IBJ Podcast: Indiana Pacers Bikeshare is undergoing its first expansion—and it's a big one
IBJ Podcast: Why the Indy CIB will ask the Legislature for millions of dollars
IBJ Podcast: Rethinking downtown Indy's interstate highway system
IBJ Podcast: What do the 2018 election results mean for 2019 and 2020?
Please enable JavaScript to view this content.