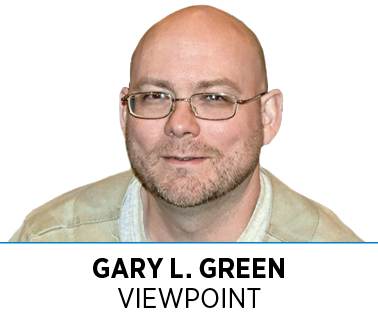 An Economy column that ran in IBJ last fall made the argument that our economy would benefit from finding cost-efficient alternatives to incarceration. I appreciate this view, but to be effective, solutions need to have a viable opportunity for implementation. The idea of releasing 100,000 prisoners over the age of 50 sounds economically appealing, but it won't fly with politicians, especially when the interests of victims and prosecutors are considered.
Instead of early release, we would do better to focus on the prisoners already released each year in Indiana. A significant impact on the economy could be realized by creating greater awareness among employers of the incentives that exist to hire ex-offenders and by extending greater career opportunities to those who served long-term sentences.
Employment is the single greatest indicator of whether an ex-offender will return to prison. In Indiana, 62 percent of ex-offenders who remain unemployed will return to prison, whereas only 33 percent of those employed will.
Cutting our recidivism by half has the potential to save Indiana taxpayers $87.5 million for every additional year these prisoners would spend re-incarcerated (assuming average cost of $25,000 per year and a 35 percent recidivism rate). This does not include the economic benefits of an increased labor force and additional tax revenue.
When employers hire ex-offenders, they not only gain an employee who is thankful for the chance, they also become eligible for the federal Work Opportunity tax credit, which is based on the first $6,000 in wages and allows a credit up to $2,400. The employer can also receive free insurance through the federal bonding program, which provides bonds in increments of $5,000, up to $25,000, with no deductible.
Extending greater career opportunities to ex-offenders who have served long-term sentences (10 or more years) would further benefit employers and the economy. The risk of returning to prison goes down with the length of time served. According to one Indiana Department of Corrections study, offenders under 25 who served fewer than five years had recidivism rates of up to 90 percent in a three-year period. For employers, the cost of training and developing these ex-offenders would be better spent on the long-term ex-offender, yet long-termers are often precluded from opportunities due to a violent conviction in their distant past.
I was convicted of a violent crime in 1998 and have been continuously incarcerated since age 18. I will be released within two weeks of my 42nd birthday. There is no taking back what I did 20 years ago, but I've made the necessary changes and numerous efforts toward becoming a law-abiding and productive citizen.
To say I have changed over the decades would be a gross understatement. My thinking, behavior and way of life are completely different, and I have been eagerly focused on a promising future in society through continued education and productive engagement with my community.
I speak of myself only to illustrate a point. Long-term prisoners have served enough time to make tremendous changes and significantly reduce their chances of recidivism. Unlike our younger and short-term counterparts, imprisonment is a life-altering event, not merely a time out from society.
Employers today are more willing than ever to hire ex-offenders. When they do, everyone wins. By creating greater awareness of the incentives, and giving opportunities to ex-offenders who might have historically been precluded from consideration, we can benefit the economy and use the potential of more productive, tax-paying citizens.•
__________
Green is an inmate at the Putnamville Correctional Facility in Greencastle.
Please enable JavaScript to view this content.