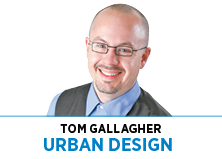 Midwestern cities are getting some unusual but welcome attention these days. The combination of an ample, educated and skilled workforce—along with an approachable, affordable urban experience—seems to be striking the right chord. Amazon's search for HQ2 had us talking about the merits of Chicago, Columbus, Pittsburgh and, of course, Indianapolis.
Despite not making Amazon's list, Minneapolis is an often-praised Midwestern city. A recent New York Times article goes so far as to say, "It's much harder to point to cities that have gotten all of this right—the growth without the congestion, the tech jobs without the homeless crisis, the affordable housing without the sprawl. We could use a word for the condition of becoming such a place. Maybe Minneapolisization?"
Minneapolis is also making national news for its comprehensive-plan update and, more specifically, its intent to become the first American city to eliminate single-family zoning.
To be clear, the city has no plans to eliminate single-family houses. Rather, the strategy is to allow duplexes and triplexes (like Chicago "three flats") to be built in any residential district.
The objective is well-reasoned. Exclusionary single-family zoning is a remnant of a more segregated time in our country that has contributed to racial homeownership disparity across the country. In Minneapolis, 75 percent of white residents are homeowners while only about 25 percent of minority populations own their home.
But it's not just about race. The move seeks to be broadly inclusive, filling in the so-called missing middle of housing types. This opens the possibility for attainable housing in desirable neighborhoods for young families, aging residents who want to downsize but stay in their neighborhood, or for those changing locations for a job or school. Another goal is that these new options will help curb displacement in gentrifying areas and increase affordable options overall. Increased density also means these neighborhoods can gain the critical mass necessary to bring goods, services and a fine-grained urban experience within walking distance.
All of this is laudable, as are the efforts expressed in the full Minneapolis 2040 plan, to get in front of the difficulties that success has brought to other cities. However, about Minneapolis' being first in this regard …
If you were among the diverse group who participated in shaping Indy's Plan 2020 from 2013 until its final adoption in December 2018, you already know that it recommends a range of detached, attached and multifamily housing in all the standard dwelling districts of the city. Only one single-family typology remains, essentially for limited use to conserve and protect historic, agricultural or environmentally sensitive resources.
While there are no planned changes to the zoning code based on the Plan 2020 recommendations, arguably the most comprehensive update to the ordinance in 50 years was recently completed through the Indy Rezone process. Adopted in April 2016, the code "adds a fuller suite of housing types (secondary dwelling units, triplexes, fourplexes, single family attached/townhomes) which have previously been ignored."
The idea of "eliminating" single-family zoning is symbolic and headline-grabbing but speaks more to the physical differences between Minneapolis and Indy than idealistic ones. Around half of Minneapolis' 58 square miles currently fall under single-family zoning. By comparison, single-family zoning is essentially non-existent in Indy's "compact context area," roughly an area similar to the city's boundary before the Unigov merger with the county 50 years ago. Our old boundaries shape an area that's 1-1/2 times larger than the whole city of Minneapolis.
Interestingly, our compact context area developed primarily along streetcar lines with walkable neighborhood centers and a diversity of housing types—much the way Minneapolis hopes to develop its single-family districts in the future. That said, Minneapolis already has more than twice the density of our compact area. Such critical mass, enabling opportunity with less to maintain and with the cost spread over more of the population, has facilitated Minneapolis' success and remains Indy's biggest challenge.
As others continue to recognize that Midwestern ideals are not about occupying the middle-of-the-road but are a conviction for stability and commitment to community, we are likely to find our Midwestern neighbors cast as rivals. But I like our chances against those rivals if we can succeed in accomplishing the explicit core values of our new comprehensive plan, fashioning a healthier, more competitive, more inclusive and more resilient city.
I encourage you to take a look at our plan at plan2020.com/overview.•
__________
Gallagher is a principal and urban designer with Ratio and a professor-in-practice of urban design at Ball State University. Send correspondence to TGallagher@ratiodesign.com.
Please enable JavaScript to view this content.