Gov. Eric Holcomb has made workforce development a priority since taking office in 2017—but while he's made progress, the issue appears overshadowed by bigger priorities in this year's legislative session.
In 2018, Holcomb boldly outlined specific goals: Re-enroll 25,000 Hoosiers in college-degree programs, double the number of students in apprenticeships from 12,500 to 25,000, and see 1,000 prison inmates earn certificates every year, to name a few.
One year later, Holcomb has exceeded some targets, like getting 400 businesses to apply for employee training grants in 2018, when the goal was only 250.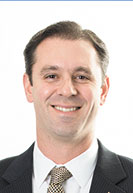 Lopez
But he hasn't met other goals. For example, he fell 11 percent short on his 2018 target for job commitments.
Holcomb's administration doesn't deny there is still work to do. The issue remains on his legislative agenda and is included in the priorities for Indiana House and Senate Republicans.
But hype around the topic has died down as legislative priorities like funding the Indiana Department of Child Services and increasing teacher pay have taken center stage.
"There are some other pressing issues that have emerged," said Indiana Chamber President Kevin Brinegar. "It has maybe in terms of immediate attention fallen to the back burner, but from what I've observed, it's no less important than it was when Gov. Holcomb first took office."
Danny Lopez, chairman of the Governor's Workforce Cabinet—the 21-member board created last year to oversee the state's job-training programs—said the governor's focus hasn't wavered.
But many of Holcomb's legislative changes proposed this year aren't exactly "sexy" or "controversial," Lopez said. Instead, the proposals would shift dollars around and continue to evaluate what's working and what's not.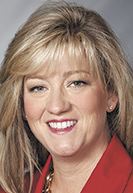 Sullivan
"I wouldn't mistake the sort of lack of sexiness for lack of impact," he said. "This is only year one. We know we've got a ways to go."
Grading the goals
Of seven goals Holcomb set in 2018, he's met three, still has time to go on two, and is short on two (although one of those depends a little on how you measure the results).
First, the successes:
Holcomb sought to get 30,000 individuals without high school diplomas in a program to obtain skills they need for a better job—and more than 33,000 enrolled in adult education programs last year.
The governor also pushed to have 1,000 prison inmates earning job-skill certificates every year by 2020, and the state is already at that level—with more than 1,100 inmates earning a certificate in 2018.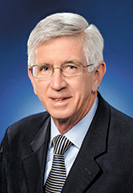 DeLaney
The Next Level Jobs Employer Training Grant Program, which gives companies up to $5,000 per employee (with a total maximum award of $50,000) to train new workers, may have seen the most success.
Holcomb set a goal of persuading 250 companies to participate. But about 400 received grants in 2018, training 6,440 employees.
Recognizing that interest, Holcomb's proposed budget would double the funding for the program to $20 million. A bill authored by state Rep. Holli Sullivan, R-Evansville, would require that the training result in either a credential attainment or wage increase in order to be eligible.
Brinegar said he expects participation in that program to increase further as more employers hear about it.
On the two goals Holcomb still has time to meet, his administration has made some progress:
The governor sought to add 250 Jobs for America's Graduates programs by 2023. Last year, only 29 new programs launched, while another 36 sit on a waiting list pending funding. But the governor still has four years to meet the goal.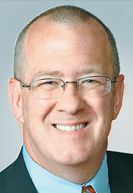 Hicks
"I'm confident we're going to get there," Lopez said.
Another area with a lot of work yet to do and less time to do it is increasing the number of individuals with apprenticeships.
Holcomb's goal is to double the number of individuals with work-based learning opportunities from 12,500 to 25,000 by the end of 2019. Slightly fewer than 5,000 people have been added to programs so far, but Lopez said that's because the Office of Work-Based Learning and Apprenticeship is less than a year old.
He said the idea is to get employers, who often complain that schools aren't producing the talent they need, to work with educational institutions to invest in students before they leave school.
"This is going to require a lot of legwork because this is a different way of looking at this problem," Lopez said. "Getting companies who are desperate for skilled talent to understand that they've gotta cultivate the pipeline for themselves, working alongside schools, is a mindset shift that has to happen."
Holcomb's two-year budget includes $1.8 million in funding for that office.
Brinegar said the chamber sees promise in the apprenticeship program and has reached out to the office to help with it.
Holcomb fell short of two goals, one outright and one on a technicality:
The state saw about 31,000 job commitments in 2018, but Holcomb's clear-cut goal was 35,000.
The fuzzier numbers are in his goal to re-enroll 25,000 Hoosiers in college-degree programs—only 17,000 individuals re-enrolled from fall 2017 to fall 2018.
But nearly 9,000 people have enrolled in Workforce Ready programs, which provide financial aid to adults in 18-credit-hour technical certificate programs for high-demand industries at Ivy Tech Community College and Vincennes University or in an industry-specific certificate program that meets certain requirements. And those credits can count toward a college degree.
Holcomb's proposed budget would increase funding for Workforce Ready from $2 million annually to $4 million annually, and Sullivan's bill would open the program up to other colleges and universities.
Reaction, so far

Overall, Republicans say, the governor's efforts are improving the workforce, slowly but surely.
"We are definitely making a difference in workforce development," Sullivan said. "I think our employers would agree. Are we moving as fast as the business environment? No, we're government. That just doesn't happen to be realistic."
But Democrats aren't impressed. State Rep. Ed DeLaney, D-Indianapolis, described the investments as "small potatoes" and criticized Republican leaders for creating a bunch of small grant programs to solve a larger problem.
"I'm very dubious that any of these programs are going to take us anywhere. There's just not enough money," DeLaney said. "I don't take any of them seriously, because if they were serious, they'd have a lot of money in them, and none of them do."
Brinegar agreed the programs should have more funding, especially the workforce training programs that don't necessarily lead to a four-year college degree but go beyond high school education.
"There's still by far a bigger need than the funding that is available," he said.
But Brinegar has been pleased with the attention Holcomb has given this issue.
"We're happy that they're focusing this much time and attention on what is, from our members' perspective, the most important issue facing our state today," he said.
Michael Hicks, director of the Center for Business and Economic Research at Ball State University, said state officials are looking at the problem the wrong way. Instead of pumping money into remedial programs, they should be putting more dollars into K-12 education to cut off the problem earlier.
"Reading coaches in second grade—those are cheap compared to a welding certificate," Hicks said.
Plus, he added, the training programs are preparing Hoosiers for jobs available today versus jobs of the future.
"It doesn't bother me that we offer training," Hicks said. "What bothers me is that we're telling young people, 'Hey, you can have a great life and you can be an economic contributor and raise a family; all you have to do is get one of our in-demand jobs, and you'll be fine.' And that is a mesmerizing fiction."
Hicks said he doesn't blame businesses, which are simply trying to create and fill jobs, but wants public officials to evaluate those needs based on data.
"Workforce development is hard, but there's a real, real risk that we are actually creating a treadmill of workers who are going to be displaced by automation," Hicks said.
DeLaney also had concerns about tailoring training to specific jobs, because the economy changes so rapidly. For example, he said, if someone had told him 10 years ago that coding would be a high-demand skill, he would have been confused.
"We don't know what the future holds for jobs. We have no way of knowing," he said. "I think we need to stop pretending that we can predict the future."
But Lopez said state officials are confident the programs are teaching individuals the critical skills they need to be lifelong learners.
"You could point to a lot of things and say, 'That's going to be obsolete in 10 years,'" he said. "Well, we don't really know that."
Work to be done
While Holcomb's administration isn't proposing dramatic changes to workforce development this year, tweaks are still being recommended.
For example, Skill Up Indiana won't be returning. That initiative awarded grants to community partnerships that had created training and education programs that aligned with employer needs. Instead, that funding is being directed to the popular employee training grants.
"We're being strategic about the investments that we're making," Lopez said.
Sullivan's workforce development bill also includes a variety of updates recommended by the Workforce Cabinet; one of the major topics covered is career and technical education.
Sullivan said the goals are to better align CTE courses with credential or degree programs that someone could later enroll in and to make sure Hoosiers are getting some kind of post-high-school training, albeit not necessarily a four-year degree.
"We're trying to blend those lines between K-12 and post-secondary and your employment," she said.
The bill would require students in either ninth or 10th grade to take a CTE course or a course designed to prepare for college or a career.
It also shifts responsibility for the federal CTE dollars the state receives from the Department of Education to the Workforce Cabinet. The funding would still go directly to CTE centers throughout the state, but the cabinet would be responsible for creating a plan to spend the funding and submitting that to the federal government.
The bill also creates the Career Coaching Grant Program and Fund, which would receive $2 million per year, and increases the maximum grant amounts in the Work Indiana program from $500 to $1,000.
Work Indiana supports businesses that hire individuals without a high school degree and allow them to take classes to obtain their diploma while still working.
The bill has been passed out of the House Ways and Means Committee and will head to the full House. The Indiana Chamber is supportive of the legislation.
"We're proud of the progress that we've made," Lopez said. "But there's a lot more to do."•
Please enable JavaScript to view this content.