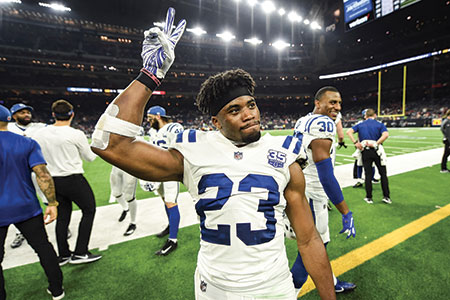 Dozens of players in the NFL—including three from the Indianapolis Colts—are hitting the books this offseason—and are being motivated by the league to do so.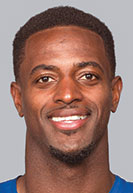 Inman
Colts players Dontrelle Inman, Nyheim Hines and Kenny Moore II are enrolled in at least one course each for the spring semester, and all are likely to seek reimbursement from the league for the cost of tuition and course materials.
Active players can be reimbursed up to $20,000 each year, as long as they earn a C or better in the class. Retired players are also eligible for financial aid.
It's all part of the NFL Players Association's Tuition Assistance Plan, which stems from language in the 2011 collective bargaining agreement that sought to better position players for life after football.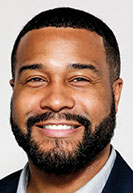 Ginyard
"We always encourage guys while they're in the league but didn't finish their degree … to get it done," said Dior Ginyard, senior player manager for the NFLPA.
Hines and Moore are taking online undergraduate classes after forgoing their senior seasons in college to compete in the NFL. Hines' major is business management, and Moore's is communications.
Inman, who received a bachelor's in digital art at the University of Virginia, is pursuing an MBA.
Ginyard said the three Colts are among dozens of players in the league taking classes during the offseason. He said he often tells players while they are in the league to find "what else they're passionate about."
The tuition program serves as an acknowledgement by the league and players association that many players who enter the league without a degree are at risk of struggling after they retire.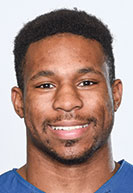 Hines
For many, retirement comes quickly. The average NFL career is just 3.3 years, according to the players association. And while fans read about multimillion-dollar salaries for stars, many players earn the league minimum of $480,000.
A 2009 Sports Illustrated story reported that about 80 percent of NFL players go broke within three years of leaving the league, though the NFL has disputed that figure and no studies have been conducted that verify it.
Inman, 30, is taking an online course through the Indiana University Kelley School of Business while spending his offseason in the Atlanta area.
He said he made the decision two years ago, while playing for the San Diego Chargers, to pursue his MBA because he felt "behind on knowledge" about business and finance.
Inman, who signed a one-year, $790,000 contract with the Colts earlier this season, said he already works as an independent marketing consultant and is involved in a business that secures government contracts.
He said he'd like to be able to "let [his] businesses do the work" when his playing days are over.
Inman's efforts capitalize on an online-MBA partnership between the Kelley School of Business and the NFL that began in 2015.
So far, at least 16 players have earned their master's degree through the partnership. Ginyard said a second partnership, this one with Penn State University, will launch soon.
The Colts declined to disclose how much the team has spent to reimburse players for educational expenses, but said 88 percent of the team already has a college degree and that team officials strongly emphasize the value of education when they talk to players about their futures.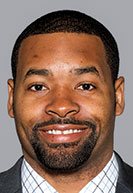 Thornton
"We want our guys to be lifelong learners, so even for the ones who have finished [their degree], we still encourage them to continue learning," said David Thornton, director of player engagement for the team. "Maybe it's an internship, maybe it's an MBA, or maybe it's a vocational trade that they're interested in."
He said the coaching staff, including first-year head Coach Frank Reich, is "extremely supportive" of players who want to go back to school. Reich has committed to working with their course schedule when team-related events begin ramping up in July, and regularly discusses the importance of schooling in the locker room, he said.
Moore, 23, who resumed classes through Valdosta State University in Georgia this semester, said he began discussing options for pursuing his degree with Thornton and a representative of the NFLPA after reporting for training camp in mid-2018.
Moore has been with the Colts since 2017, when he signed a three-year, $1.7 million contract. He said he left college early because he didn't want to miss his shot at the NFL but values the emphasis the Colts put on helping players finish out their course work.
"I can't speak for every organization, but [the Colts] definitely stress getting an education—they're going to harp on it," he said. "Ultimately, it's your decision, but they only want the best for you."
Ginyard said the NFLPA helps athletes get signed up for classes well in advance of the season's start to avoid distracting players from their on-field duties.
Hines, 22, who is continuing his degree at North Carolina State University, said the NFL's willingness to foot the bill for classes makes a difference, even with his substantial NFL paycheck.
The Colts chose Hines in the fourth round of the 2018 draft. He signed a four-year contract worth $3.18 million.
"I definitely did not want to put that much money in—especially when I never paid for education before in my life," he said, referencing his full-ride college scholarship. He said knowing the NFL would provide reimbursement makes returning to school "worth it" for him and other players.
Thornton said the reimbursement program is an important part of the Colts' larger effort to help players prepare for life after football.
"We do challenge them with that responsibility" of paying for their education upfront, with the idea that the league will reward the effort, he said. "I feel as though the entire league has been very supportive of players in that area."•
Please enable JavaScript to view this content.