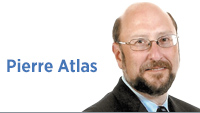 When conservatives denounce socialism, they are thinking "Venezuela." When progressives praise socialism, they are thinking "Sweden." What is the difference between socialism and social democracy, and why should we care?
F. A. Hayek was arguably the most influential free-market thinker of the 20th century and is revered by capitalism's advocates to this day. In "The Road to Serfdom" (1944), his classic critique of planned economies, Hayek defined socialism as "the abolition of private enterprise, of private ownership of the means of production, and the creation of a system of 'planned economy' in which the entrepreneur working for profit is replaced by a central planning body."
In other words, true socialism is the replacement of competition in the marketplace with an economy directed by the state. In order to abolish private enterprise and control the economy, the state must also stifle political freedoms. True socialism is incompatible with liberal democracy. Nicolas Maduro's failing Venezuelan regime would likely qualify as socialist according to Hayek's definition.
But even Hayek, the free-market guru, supported government intervention in the economy to provide a wide range of public goods, as long as the state did not arbitrarily pick winners and losers. The "preservation of competition," he wrote, need not be "incompatible with an extensive system of social services."
Sweden is a prime example of the hybrid political-economic system known as the social democratic welfare state. Along with its Scandinavian neighbors (Denmark, Norway and Finland), Sweden offers a basket of "universal entitlements"—basic socioeconomic rights of citizenship.
In Sweden, these include decentralized, universal health care; unemployment insurance with virtually no time limit; retirement pensions at up to 80 percent of salary; 16 months of parental leave to be used any time within the child's first eight years, with up to 60 days of leave to care for sick children; 10 paid days per year for parents to volunteer at their children's schools; and state-subsidized day care. Higher education in Sweden is free for all residents of the EU, not just Sweden.
Swedes pay high income taxes—the top rate is 62 percent—and government revenue accounts for more than 50 percent of GDP. But Sweden also has low corporate taxes and high rates of entrepreneurship. Its GDP grew 3.3 percent in 2017, driven by both exports and domestic consumption. Its per capita GDP in 2017 was $51,200, only slightly less than that of the United States.
The CIA World Factbook notes that, "Sweden's small, open, and competitive economy has been thriving and Sweden has achieved an enviable standard of living with its combination of free-market capitalism and extensive welfare benefits." And Sweden has a robust, multi-party political system. Social democracy, as practiced in Sweden, is far more democratic than socialist.
To what extent is the Scandinavian model transferable to the United States? Sweden has just 10 million people, is geographically about the size of Michigan and Indiana combined, and is quite homogenous. Can Sweden's programs be replicated in the world's most diverse country with a population of more than 320 million and a footprint the size of Europe? Would Americans be willing to pay Scandinavian-level income taxes or accept a Scandinavian-size government role in the economy?
While these are legitimate questions, conservatives try to delegitimize any discussion by crying "Socialism!" and progressives champion advantages but ignore the costs of a basket of new socioeconomic rights. No one wants to follow the Venezuelan path, but we all could benefit from honest debate on social democracy.•
Click here for more Forefront columns.
__________
Atlas is a professor of political science and director of The Richard G. Lugar Franciscan Center for Global Studies at Marian University. Send comments on this column to ibjedit@ibj.com.
Please enable JavaScript to view this content.