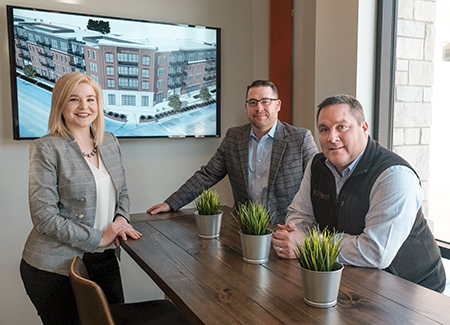 A Fishers-based company is scaling up quickly with an experienced developer at the helm.
Rebar Development launched just over a year ago, and already the small team has won three projects that are the result of public-private partnerships with metro-area communities.
In Noblesville, Rebar is developing The Levinson, a $24 million mixed-use project that will bring new apartments to the city's historic downtown for the first time in more than a century.
In Plainfield, Rebar will spend $21 million constructing a mixed-use building along U.S. 40, the first project to move forward under a downtown redevelopment plan. And in Speedway, Rebar just announced plans to redevelop a block of Main Street, a project expected to run about $8 million.
Plainfield: The $21 million East and Main Flats will include 117 apartments, commercial space and parking.
The projects are all still in their early stages, but Rebar President Shelby Bowen said he and his team are proud of what they've accomplished in their first year—and they're looking forward to construction beginning this summer.
In January 2018, Bowen launched Rebar with partner Jerry Ewing. In September, the duo brought on Chelsea Thompson as vice president of operations. As president, Bowen is focused on pursuing development opportunities, project feasibility and deal structuring, and works closely with municipalities, business owners and financial partners throughout the development process.
Bowen has more than a decade of real estate development experience. He graduated from Indiana State University and later the Indiana University Maurer School of Law before joining Carmel-based Pedcor Co. during the first phase of the City Center project and then Indianapolis-based Envoy.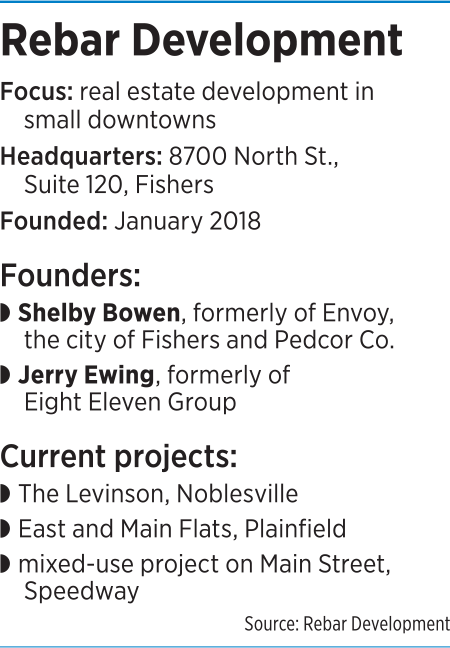 He also served as assistant director of redevelopment for the city of Fishers during transformation of the Nickel Plate District.
Ewing has two decades of experience leading technology-services companies, including Eight Eleven Group. At Rebar, he oversees all corporate business, including sales and marketing initiatives. He also leads the client services program.
Today, Bowen is back working in the Nickel Plate District. Rebar Development recently moved from an office space that had served as home to a Planned Parenthood near Launch Fishers to the Nickel Plate District ellipse, where the company is occupying ground-floor office space in the Braden building.
He said the years he spent watching downtowns take shape in Carmel and Fishers showed him the impact downtown redevelopment can have on a community. And he believes many communities aspire to see that type of transformation in their own cities and towns.
Rebar's focus is on creating economic opportunities by revitalizing Main Streets through partnerships, including public-private ones and those with other businesses. The company, for example, partnered with Hageman Group to acquire two parcels needed to propose the Speedway project.
Bowen said Rebar wouldn't be in the position it is today without those key partnerships.
Getting started in Noblesville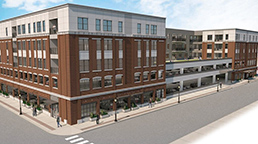 Noblesville: The Levinson is a $24 million mixed-use project that will bring new apartments downtown.
The first project Rebar worked on was The Levinson in Noblesville. Bowen lives in Noblesville and viewed the area as the perfect place for the team to focus its time and energy.
As city officials pushed for a mixed-use project in Noblesville's historic downtown, Rebar came to them with plans for The Levinson, said Deputy Mayor Steve Cooke.
City officials helped Rebar identify a location for the project before presenting it to the community last summer.
The project is slated for construction on a half block downtown near Ninth Street and Maple Avenue and includes 83 apartments, 5,100 square feet of commercial space and a 337-space public parking garage.
Cooke said city officials have been impressed with the way Rebar has worked with community groups and citizens to create something special downtown, while also honoring the area's long history. Rebar met with the city and groups over and over again to improve the project's design.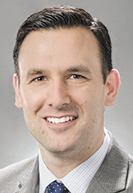 Cooke
"To see how Rebar has worked to collaborate with other community groups has given us the added confidence that we chose the best partner for this public-private partnership," Cooke said.
Noblesville issued a $16 million economic development bond that will help fund a portion of the project, including the roughly $13 million parking garage.
Ultimately, the apartments will feel and look like urban lofts and will have great views, Bowen said. And he said 85 units is the right scale for the project, which will be the first new construction downtown Noblesville has seen in more than a decade.
Bowen said his team feels a huge amount of responsibility to be stewards of the area's history.
"It's interesting to come into a community that is that established, but you're trying to do something new," he said. "You don't want to change it as much as enhance what's already there."
Utility work on the project is expected to begin next month, though the overall construction period will be long given the high visibility and traffic in the area, Bowen said. Rebar expects to be done by late summer of 2020.
Next to Hendricks County
In Plainfield, town officials had recently approved a redevelopment strategy when Rebar approached them with plans for a $21 million project, called East and Main Flats, just outside the main stretch of downtown, said Town Manager Andrew Klinger.
The mixed-use project, which was approved by the town council in October, will create a visual gateway along U.S. 40 entering downtown from Avon Avenue and Main Street, Klinger said.
The town hadn't initially included the parcels identified by Rebar in its redevelopment plans, but officials now believe they'll play an important role in the overall effort, which includes plans for a parking garage and a performance space at town hall.
"The developer sometimes sees potential that we miss," Klinger said.
The four-story building will include 117 apartments, up to 7,000 square feet of commercial space and 150 surface parking spaces.
The town has invested just under $7 million in land acquisition and incentives for the project, construction on which is expected to begin this summer, Bowen said.
Rebar was attracted to a project in Plainfield because of offerings like the farmer's market, trails and a recreation center. "These are the types of communities we aspire to invest in," Bowen said.
Speedway and beyond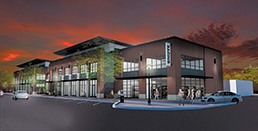 Speedway: An $8 million development on Main Street will include commercial, office and residential.
Speedway has transformed its Main Street into an entertainment district with unique restaurants and shopping just a few blocks from the Indianapolis Motor Speedway.
Rebar's proposed Main Street project would bring more residential, office and commercial space to the bustling strip.
The project—slated for the 1300 block of Main Street—would include 12,000 square feet of commercial space, 12,000 square feet of office space, and six one- and two-bedroom condos across two buildings.
A large rooftop deck will overlook Main Street, offering residential and commercial tenants outdoor entertainment space. The condos will take up the top floors of the development, offering modern penthouse living in the heart of Speedway.
Additionally, plans call for a pocket park that will include public art installations.
Construction is expected to begin in June after the Indianapolis 500 and be complete before the 2020 race, Bowen said.
While Rebar's focus is currently on executing the projects it has already undertaken, Bowen is eyeing other communities whose leaders are interested in investing in their downtown core.
Westfield, for example, is ripe for downtown development as it undertakes its $35 million Grand Junction Plaza, a six-acre public park that leaders believe will transform the city's downtown, Bowen said. Rebar is also looking outside the immediate Indianapolis vicinity at communities like Lafayette and Greencastle.
Asked whether there are enough downtown redevelopment projects across the state to keep Rebar busy, Bowen said yes.
"Communities evolve at different [times]. A community that's not ready today may be ready in five years," he said. "It's just an evolution of administration, the economy and other factors."•
Please enable JavaScript to view this content.