For local tech firm Springbuk Inc., growth has come quickly.
In just more than two years, the company has grown from 16 to 102 employees.
The health-analytics software firm, founded in January 2015, sells a human resources tool that lets employers track health care spending and outcomes. With the recent release of enhancements to its Health Intelligence platform, the company is anticipating another growth spurt.
Coming off a $20 million funding round completed in January 2018, Springbuk launched significant upgrades that can be added to its platform and that company officials say go beyond traditional health care analytics to "provide insights and actionable opportunities that help employers mitigate risk, decrease costs, and track improvement over time."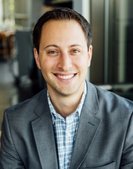 Jeremy Leventhal
Springbuk Chief Product Officer Jeremy Leventhal said the upgrades are "supercharging" the company's growth expectations.
Additions to its software include the ability to:
• Identify members within a population that are at-risk of developing health conditions and get actionable information including appropriate treatment, disease management resources and risk mitigation strategies.
• Quickly and easily find answers to common questions, such as: What's the average cost of a knee replacement? Also view related questions and topics with instant answers, search through trending topics, or browse the questions catalog.
"We really think these new features change the game of health care analytics to health intelligence," Leventhal said. "So far, we've gotten a very strong response. We've heard [from customers] that they can't live without it. We believe we do health care analytics better than anyone."
The big aim of the most recent upgrade—called Insights Stream—is to streamline analytics and make it more intuitive, explained Springbuk's vice president of health intelligence, Amy Brown, who came to the company from IBM two years ago.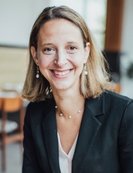 Amy Brown
"The whole key [for Springbuk customers] is what are my biggest opportunities and how do I act on that?" she said. "This is a forward looking solution-oriented tool."
Brown added that the enhancements "solidify we're a disrupter in the space, and that we're doing something really different."
While much of the company's revenue growth will be coming from existing customers, Springbuk officials said they also expect the new features to be a significant tool in attracting new business. While Springbuk does sell its software directly to companies—usually sizable ones—much of its business comes from insurance brokers and wellness managers.
There are more than 2,500 employers using its platform, Springbuk officials said. Springbuk does not disclose revenue figures.
Springbuk officials said they're not done improving their platform.
"We have a couple more tricks up our sleeve," Leventhal said, adding that the company plans to roll out other new products later this year.
Please enable JavaScript to view this content.