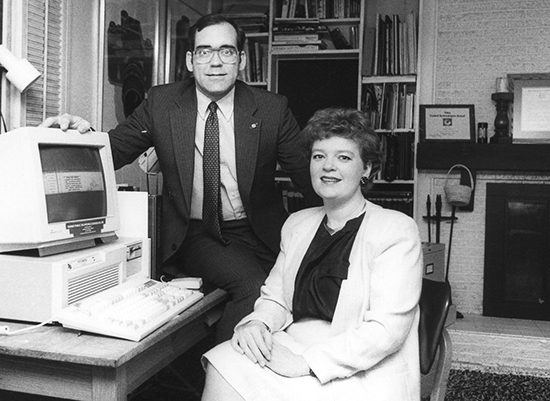 Shank Public Relations Counselors is closing its doors for good after 32 years.
Founding principals, husband-and-wife duo David and Marilyn Shank, are saying so long at a "It's a Wrap Party" at Indiana Landmarks Thursday night.
Shank Public Relations is one of the oldest PR firms in the state and perhaps the oldest in the city still run by its original founders, industry insiders said.
    
Shank won numerous industry awards including two prestigious Silver Anvil Awards for Excellence presented by the Public Relations Society of America.
Over the years Shank Public Relations had more than 270 clients, including Home Depot, Dick's Sporting Goods, Duke Energy, Procter & Gamble, Indianapolis Public Schools, Walmart and WRTV-TV Channel 6.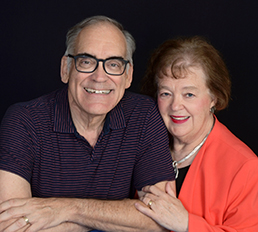 David and Marilyn Shank hope to catch up on three decades of deferred vacations. (Photo courtesy David and Marilyn Shank)
While Shank has been a full-service agency, it developed a reputation for crisis communications, dealing with chaotic circumstances ranging from hostage situations to environmental disasters. 
"We became the experts in human misery," David said. "It's a rare specialty. You have to have a sensitivity and make sure the story is properly, ethically and honestly told to the media."
The Shanks gave a fleeting thought to selling the firm. But given that their name is part of the company moniker, decided against it.
"There were emotional and ethical questions of whether another owner could maintain the standards that we had," David said. "We decided to just make it a clean break and move on to the future."
 
The fledgling company started in the family room of the Shanks home in 1987. "Our first computer was a Commodore 64 connected to a typewriter," Marilyn said. 
A year later the company moved to the Waterfront office complex on Crawfordsville Road. 
"Our first client, First Steps, an early childhood intervention program, then under the Indiana Department of Mental Health, a department that no longer exists, kept the business alive for the first year as we built our book of business and then the company took off," Marilyn said.
"First Steps, now a part of the Indiana Family and Social Services Administration, continues to use essentially the same logo we developed 30 years ago," David added.
The Shanks kept the firm small by design, never having more than 10 employees.
"That was something we looked at very carefully. What we observed is that if you had a lot of employees, more of your time was spent managing people rather than managing client programs and the other things we really wanted to do," David said. "Keeping the company small meant we could focus 90% of our attention to the business at hand."
One of the things the Shanks are looking forward to is traveling more.
"Over the last 32 years, we never had the opportunity to take a two-week vacation," David said. "When you own the business, there's a sense that you always have to be there."
David is 70 and his wife is close to that.
The couple already has a trip planned this summer to the woods of Pennsylvania. That will be followed by trips to see family and friends in Florida and Colorado.
"One thing we're both really looking forward to is not being tied down to a hard schedule," David said. "If flight tickets to somewhere attractive go on sale next week, we can just pick up and go."
 
Please enable JavaScript to view this content.