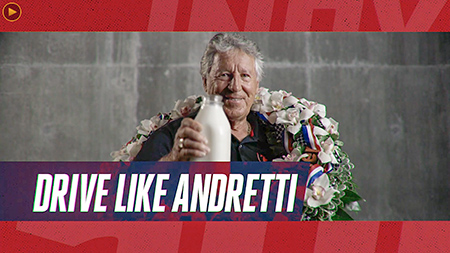 NBC is betting big on this year's Indianapolis 500.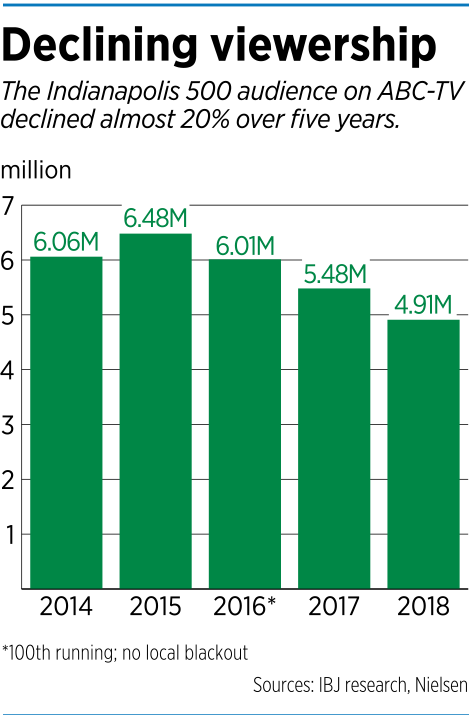 Its ad blitz and all-in production effort are part of a strategy to capitalize on the network's recent lock on all IndyCar broadcasts, and to halt viewership declines for open-wheel-racing's crown jewel.
The network has long played second fiddle to ABC/ESPN for IndyCar rights, and ABC has been home to the Indianapolis 500 since 1965. But in April 2018, NBC won an exclusive, three-year deal with the racing series with promises of improved marketing and a bigger approach to race-day coverage.
Those promises appear to be paying off for IndyCar. Since mid-January, the network has run dozens of IndyCar ads—many for the Indy 500. And since the season began in March, TV ratings have been up.
Several more spots—which a source said would collectively be worth millions of dollars in ad buys—are slated to air across NBC's family of channels leading up to race day May 26, including during NHL playoff games.
At least eight spots for the Indy 500 aired during May 4's Kentucky Derby coverage, including multiple live and taped appearances from IndyCar personalities.
While many of the ads are geared toward avid racing fans, as ABC ads were in the past, several seek to nab casual viewers—a new approach, said NBC Chief Marketing Officer Jenny Storms.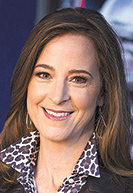 Storms
Neither NBC nor IndyCar would say how much the media deal is worth, but Storms said each side is "all in" on the partnership.

"When you look at the content we've produced and distributed so far, it's very diverse, and that's because the Indy 500 is more than sports," she said. "That allows us to develop a really diverse set of content and ways to engage with consumers."
Storms said much of the ad campaign is focused on "the pageantry, the culture and the celebrity" of the race, like ads for the Kentucky Derby.
The move to swoon casual race fans meshes with IndyCar's long-standing desire to bolster its waning audience and get as many eyes on the Indy 500 as possible. The series' flagship race has seen viewership drop about 24% since 2015; in 2018, 4.9 million people tuned in, compared with nearly 6.5 million in 2015.
Increased marketing—and a consistent family of networks on which to watch races—has seemed to help IndyCar this season; viewership is up 21% for the first four races.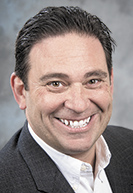 DeGaris
Under NBC's contract, eight IndyCar races will be on broadcast TV this season, up from five last year on ABC. The rest of the schedule will be on NBC Sports Network.
Larry DeGaris, a sports business expert at the University of Indianapolis, said it will be difficult to measure the impact of NBC's marketing strategy until the season is over, but the network's focus on casual fans is smart.
"To draw in that huge audience, you need to draw on the broader sports fan," he said. "I like the strategy behind [what they're doing] and I'm going to be curious to see how it works."
'Larger than life'
NBC's strong record with big events like the Super Bowl, the Kentucky Derby and the NHL playoffs suggests the network is willing to invest long term in a way other networks might not, he said.
This includes an understanding that ratings might not increase this year—and might even dip.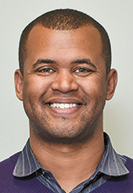 Starks
"You're not going to turn things around overnight," DeGaris said. "The first thing is to maintain current levels."
Stephen Starks, IndyCar's vice president of promoter and media partner relations, said NBC was "very straightforward about how badly they wanted the full series.
"I think what we've seen so far this season—and what you're going to see in May and thereafter—will be the best proof of why NBC has been such a great partner," he said.
Robin Miller, a longtime auto racing journalist, said he is hopeful the early ratings trend this season will continue, potentially setting up a longer-term deal with NBC that benefits the sport.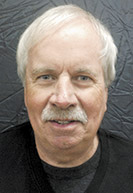 Miller
"If we can move the ratings up, and NBC is happy and they sign on for another five years … that's what you've got to have—some consistency and knowledge of what you're going to get," he said.
"Because of their enthusiasm … they're going to make the Indy 500 a big deal—like it should be. I think that bodes really well for the future because we've never had that."
The Indy 500 broadcast is expected to showcase several elements of race weekend, including the Snake Pit on race day, as well as Legends Day and Carb Day. While ABC often featured several of those activities, and other bits of race-day pageantry, NBC's strategy is to hit them harder, and more frequently.
At least 80 cameras will be positioned across the Indianapolis Motor Speedway to bring to life a more robust production than what's aired on ABC in recent years.
Much like the Derby, the network's Indy 500 coverage is expected to be an all-day affair. Pre-race analysis will begin at 9 a.m. on NBC Sports Network, 3-1/2 hours before start time, and post-race coverage will last well into the evening.
ABC generally began its broadcast around 11 a.m. and cut to other programming about an hour after the race concluded.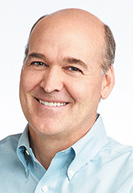 Flood
Sam Flood, executive producer for NBC Sports, said the NBC broadcast—much of which will be blacked out for Indianapolis-area residents—will include dozens of cutaways to different parts of the track and non-racing features.
The Indianapolis 500 "is a slice of Americana at another level," Flood said. "We want to wrap ourselves around everything that happens at that race that makes it larger than life."
'All the stops'
The production will feature just under 400 crew members, including 14 commentators, analysts and reporters.
Anchor Mike Tirico will be accompanied by former racecar drivers Danica Patrick and Dale Earnhardt Jr., who will serve as analysts.
Leigh Diffey will call the race, along with analysts Townsend Bell and Paul Tracy, while Marty Snider, Kelli Stavast, Kevin Lee and Jon Beekhuis work as pit reporters.
Robin Miller, Dillon Welch, Krista Voda and Rutledge Wood will also contribute.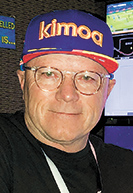 Lingner
Flood said having a massive production team will give viewers nearly untethered access to all that's happening at the 560-acre track.
The race itself will be produced by Terry Lingner of Indianapolis, who has run auto racing broadcasts—including the Indianapolis 500—for more than 30 years.
He said that, while a large portion of the day's production will include historical look-backs and features on race traditions, several spots will highlight IndyCar's current and rising stars.
Lingner said NBC has also approved the use of a blimp and a helicopter.
"Things like that are just going to help us get new angles," like wide shots from the blimp and in-race cuts from the chopper, he said, "and will really be able to make the show feel bigger for fans watching at home."
Miller said NBC "lives for big events" and that, based on its track record, he trusts it will do a "remarkable job" on the Indy 500.
"I think this is the first time IndyCar really has a true TV partner," he said. "And I'll tell you what, they're really pulling out all the stops. They've pretty much put a stamp on this thing that it's going to be a big deal in the future and they're going to do this the right way."
Miller said NBC is positioning itself to be the broadcast home of U.S. motorsports, with the addition of NASCAR, motocross and other auto racing over the past several years.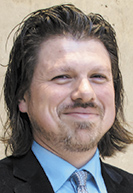 Clavio
But marketing the IndyCar series has proven difficult for NBC in the past, particularly given the sport's split-network deal that shared the series with ABC.
Galen Clavio, a sports business professor at Indiana University, said NBC's approach is markedly different, and comes across as genuine to racing fans.
"NBC goes to the races because it wants to cover them—it cares," he said. "What got lost over the years [with ABC] … was what makes IndyCar compelling: the stories of the drivers, the technical aspects of the racing. It was just very unsatisfying."
Clavio added: "It was hard for NBC to go all-in when they didn't have the crown jewel event of the series. Now they have a really good reason to put a lot more behind their IndyCar coverage, and they seem to be doing that."•
Please enable JavaScript to view this content.