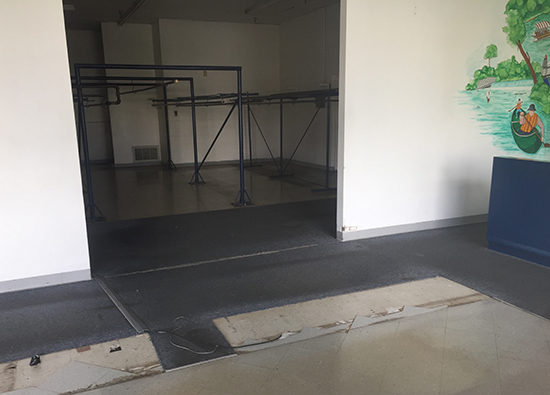 Tuchman Cleaners, a dominant player in the dry cleaning business in central Indiana for more than 70 years, has closed almost all of its stores over the past nine months, leaving it with less than a handful of stores.
The company listed 22 Indianapolis-area locations on its website as of August 2018 but now lists only 11. And it appears as if eight of those 11 locations also are closed or in the process of closing.
An employee at the Avon Crossing store said Friday morning that only the Avon, Zionsville and Plainfield locations will remain open.
A local property manager said Tuchman moved out of locations "in the middle of the night," in some cases, "and left landlords holding the bag. They won't return calls and are not paying rent."
Officials from Tuchman's local operations did not respond to requests for comment on the closings Thursday nor did representatives from Houston-based U.S. Dry Cleaning Service Corp., which acquired the local chain in 2008 when it had about 25 stores.
At least six stores on Tuchman's list of store locations on its web site have closed or confirmed they were closing and no longer taking orders:
—  Exit Five Plaza, 9787 E. 116th St, Fishers;
— Brookschool Plaza, 12672 E. 116th St., Fishers;
—  Allisonville Road and East 62nd Street, Indianapolis;
— 333 E. Ohio St., Indianapolis.
— The Brownsburg store at 919 N. Green St. plans to close Friday night.
— The Carmel store at Merchant's Square is closing and no longer accepting orders.
A busy signal was received at the number listed for Shadeland Station, and the phone was not answered at the number listed for Nora Plaza.
Among other Tuchman locations that have closed in recent months:
—  5510 Lafayette Road, Indianapolis;
—  8340 E. Washington St., Indianapolis;
— 7829 Sunnyside Road; Indianapolis;
—  7045 Emblem Drive, near Emerson Avenue and Southport Road.
Tuchman traces its roots to 1916, when Sam Tuchman started a tailor shop that eventually added some cleaning services. Sam's sons, Fred and Sidney, turned the one-room shop into Tuchman Cleaners in the 1940s and eventually built the business into a 35-store chain.
Sidney Tuchman, who died in 2017 at age 92, sold the business in 1982 to the United Kingdom-based Johnson Group, the largest dry cleaning company in the world. Johnson Group later sold it to Phoenix-based National Dry Cleaners, which sold it to U.S. Dry Cleaning Service Corp.
The U.S. dry cleaning industry has shrunk over the past decade, with garment-cleaning revenue falling from $11 billion in 2010 to $9 billion in 2017.
Lifestyle, workplace and fashion changes, improving home laundry equipment, and environmental concerns have all eroded demand for clothes-cleaning businesses.
Meanwhile, players such as Zips Dry Cleaners, Tide Cleaners and Martinizing Dry Cleaning have also entered the local market, creating new competition.
Please enable JavaScript to view this content.