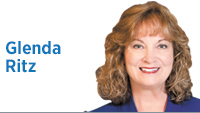 I tuned in for the two nights of presidential debates of the Democratic Party. Pete Buttigieg stood out as a strong candidate, especially on the topic of affordable higher education.
Buttigieg differed from most other candidates on the stage, taking a stance against every child receiving a free college education. I agree. He didn't have enough time to explain his position on the national stage, so I went to his website to gather further information.
The Pete for America website has three main platforms: freedom, security and democracy.
Educational issues were under freedom. "Freedom means access to affordable higher education." His key policy was on debt-free college.
Buttigieg's position is: "For lower-income families, we must make public college truly debt-free. We can do this through a state-federal partnership that makes public tuition affordable for all and completely free at lower incomes—combined with a large increase in Pell Grants that provides for basic living expenses and keeps up with inflation. Middle-income families at public colleges will pay zero tuition. Historically Black Colleges and Universities (HBCUs) and Minority-Serving Institutions (MSIs) are vital for this country and our communities and deserve to receive more dedicated support."
This position is a common sense approach. Many funding mechanisms are already in place at the national level such as Pell Grants and 21st Century scholarships. I believe students should help earn their way through school via demonstration of hard work in school in exchange for funding and/or taking on part-time employment to help pay for college expenses.
My main question is to the public colleges and universities in Indiana: Will you accept more in-state students if the government picks up more of the expense? In the past 20 years, our largest public universities have accepted more and more out-of-state and foreign students and, as a consequence, many Hoosier children don't get the chance to attend the public college of their choice in their own state. For some public higher education institutions, attracting and accepting students of prestige is more lucrative. I am not sure these institutions necessarily want to take more government-funded students.
Of course, providing debt-free college education brings up other policies that need to be addressed. I was pleasantly surprised that Buttigieg has already identified additional policies to address:
◗ Confront student loan debt.
◗ Provide more support for students entering public service.
◗ Ensure the highest degree of transparency and accountability for higher education institutions.
◗ Apply strict standards to for-profit higher education institutions.
I will stay tuned to hear more details about Buttigieg's educational platform. As the presidential candidates of any political party participate in debates, I will be watching and listening regarding their positions on education.
Education is a freedom that should be accessible to all. Education is so vital that it ensures that our nation is secure and our democracy is strong.•
__________
Ritz, a Democrat, is a former state superintendent of public instruction. Send comments to ibjedit@ibj.com.
Click here for more Forefront columns.
Please enable JavaScript to view this content.