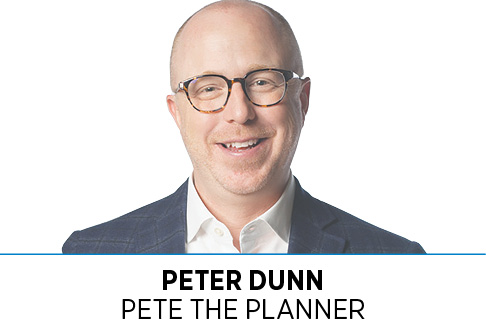 I just returned from a trip to the land of unaffordable housing (California), where I spent most of my trip recreationally calculating mortgage payments on nearly every home I encountered.
I still don't quite know how the average person, whose wages aren't proportionally higher, can afford thousands and thousands of dollars every month. I suspect that's why the 40-year, interest-only mortgage got to be so popular before the Great Recession, or whatever we've decided to call that 30-month dumpster fire. One thing's for sure: No one has a 15-year mortgage in San Diego, Los Angeles, San Francisco or anywhere else where housing prices often begin with a one and a comma.
It may not surprise you, but I'm the type of person who has strong feelings for specific financial products. And the 15-year mortgage is near the top of my list. I love it. It makes me happy.
A 15-year mortgage is a brilliant financial tool for several reasons. It can be the leading role in a great financial turnaround story. It can prevent a family from the crushing drama that comes with buying too much home. And it can save you tens of thousands of dollars, if not hundreds of thousands of dollars, on the purchase of a home.
Understanding the nuance of the 15-year mortgage is especially important when you live in a region in which a cornfield can turn into a planned community in the blink of a zoning meeting. One of the largest unforced errors I see on a regular basis made by people who live in affordable areas is the acquisition of the 30-year mortgage without a good reason.
The 30-year mortgage is the default. It shouldn't be. A 15-year mortgage should be the default. You should choose a 30-year only if you have an incredibly compelling reason not to go with a 15.
For example, if you'd like to get a 30, yet pay it like a 15, then that's a compelling reason, as long as you follow through. If you don't follow through, you've made a big mistake. Or let's say you want to get a 30, and invest the monthly savings you would get by not using a 15; that, too, is a compelling reason. But if you don't actually invest the difference every month, you're making a tremendous error.
People tend to forget that they should pay the least amount of money possible to acquire an asset. When you default to a 30-year mortgage, you virtually guarantee you'll pay more money than what a 15-year mortgage would allow. For instance, at current rates, a $350,000, 30-year loan will cost you roughly $242,000, while the 15-year option will cost about $89,000. Paying $153,000 more for a home makes it less affordable, not more affordable—the goal you were attempting to achieve with the lower payment.
Well-meaning homebuyers often leverage a 30-year payment to buy more home, which brings with it higher maintenance costs as well as higher utility costs. Combine this with constantly increasing property taxes and insurance expenses, and you have yourself an incredibly stressful and inefficient financial existence, often undertaken with the intent of "growing into the payment."
Lenders will let you borrow more money than you should. You can lessen the effects of their liberal underwriting on your financial future by choosing a 15-year mortgage. Less of your monthly payment will go toward interest obligations, and the forced lower purchase price will theoretically result in lower utility payments, insurance payments and property taxes. You'll own your home faster, and you are less likely to find yourself over-housed.
The final huge reason a 15-year mortgage appeals to me is that it can right a challenging financial situation by putting the largest debt behind a person in just 15 years. This means pre-retirees can permanently lessen their need for income when they don't have enough retirement income sources to make for a solid long-term outlook. A 50-year-old, who might or might not have made poor financial decisions for three decades, could own his or her home outright by retirement, and completely take the pressure off retirement income.
Too many intelligent people with plenty of cash flow ignore the power of the 15-year mortgage. Your debts are financial tools, too, and if you don't treat your mortgage like one, you'll be lulled into financial complacency.•
__________
Dunn is CEO of Your Money Line powered by Pete the Planner, an employee-benefit organization focused on solving employees' financial challenges. Email your financial questions to askpete@petetheplanner.com.
Please enable JavaScript to view this content.