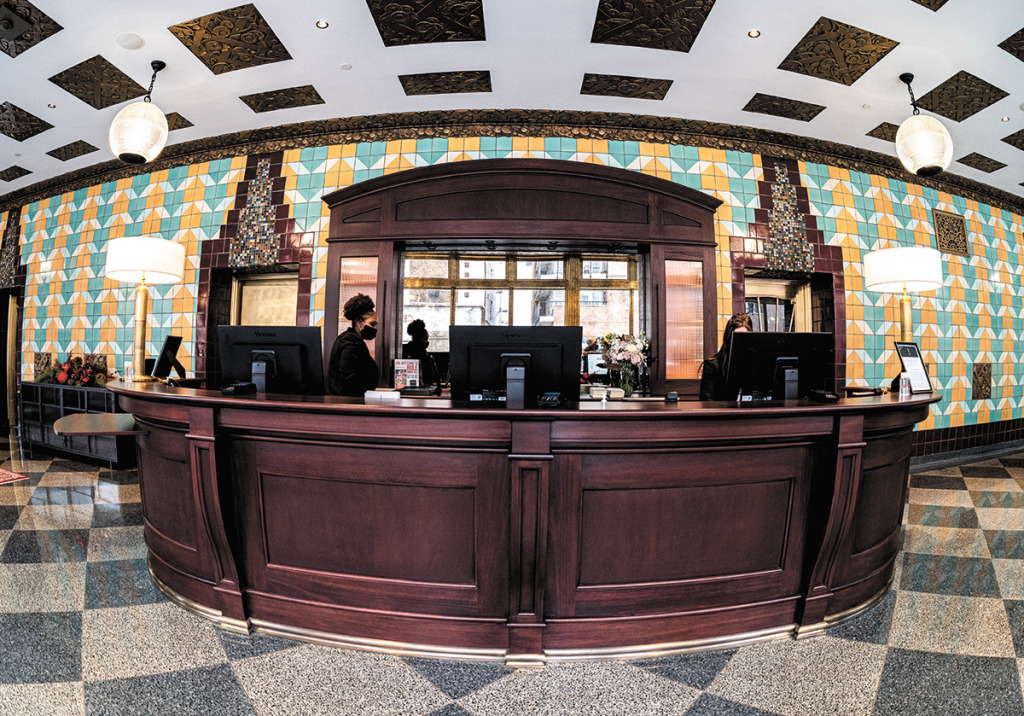 The pandemic has spurred the developer of the Bottleworks District along Massachusetts Avenue to reevaluate its ambitious second phase.
Beloit, Wisconsin-based Hendricks Commercial Properties hoped to start construction on the second portion of the $300 million, 12-acre project by the end of this year. But the pandemic disrupted that plan, while also pushing back most of the district's initial openings—The Garage food hall, several retail elements and fully occupied office space—to early 2021.
So far, only local venture capital firm High Alpha has begun operating from its space at the campus, along with the Bottleworks Hotel, which opened Dec. 15. Living Room Theaters is scheduled to open Dec. 23. The rest of the users already on board—including Pins Mechanical and a host of restaurants and retailers—are expected to debut in the first quarter.
And while Hendricks has begun preliminary discussions on the second phase of the project, it has not decided whether to stick with its master plan. The second phase had emphasized office space, a real estate sector that has lost steam as more employees work remotely.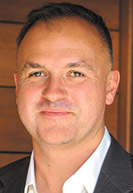 "I'm encouraged by the interest that we've had," said Gavin Thomas, vice president of development for Hendricks. "But we've got to get to that tipping point where it makes sense to move forward on construction, with enough commitments from folks … who are looking past the immediate environment and looking at what it looks like in 2022 and beyond."
Thomas declined to provide a breakdown of how much Hendricks has spent on the development's first phase, but he said the overall development is on track to see the original $300 million projected investment.
Plans for the second phase called for 100,000 square feet of office space and 80,000 square feet of residential space—generally apartments—with another 35,000 square feet of retail planned for the first floor of multiple buildings.
Thomas said those plans might change, and that a multi-story office building planned for the northeast corner of the property is "market-dependent." He said the district instead might have more residential, retail or restaurant space.
Thomas said a five-story office building planned for the corner of College and Massachusetts avenues has seen extensive interest from a handful of prospective tenants, although it's been tough finding enough to justify moving forward with construction.
"We're trying to refine our numbers and get them to the best place they can be," he said. "We continue to have conversations with office and retail users to be on the corner of College and Mass Ave as part of the Bottleworks project.
He said while there's some demand for multifamily housing at Bottleworks and elsewhere downtown, those plans may be delayed for phase two as the development team determines whether it wants to add more units or just cut costs. He said it will likely be late 2021 or early 2022 before construction on multifamily begins.
"We'd love to get multifamily going on the site, but we've had challenges making the numbers work," he said. "Ultimately, we will figure that out. It's just that, what the programming looks like and [its] timing … is still to be determined."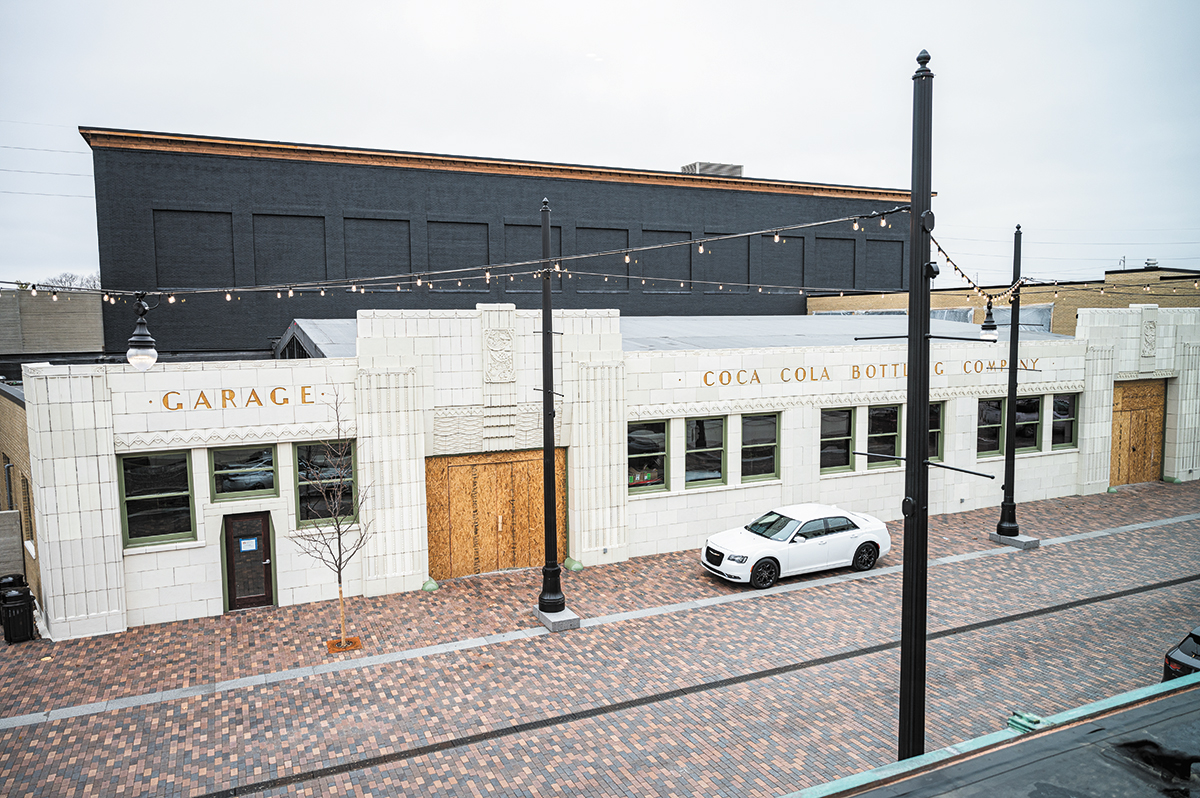 Industry experts aren't surprised the pandemic has slowed development, but say Bottleworks still has a bright future.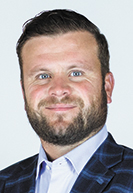 Graham Summers, managing director of Chicago-based JLL's Indianapolis team, said he has multiple office clients interested in Bottleworks, though he declined to name them.
He said preleasing is likely to be a challenge for any project at a time companies aren't making big decisions about their futures.
Even so, he noted, Bottleworks' construction has pushed up office rents at nearby buildings.
"I think even neighboring buildings are looking at Bottleworks not as a competitor, but as an amenity to their space as well," Summers said. "But if they're going to use that as a selling point for their building, why wouldn't [a potential tenant] just consider Bottleworks and be actually there, instead?"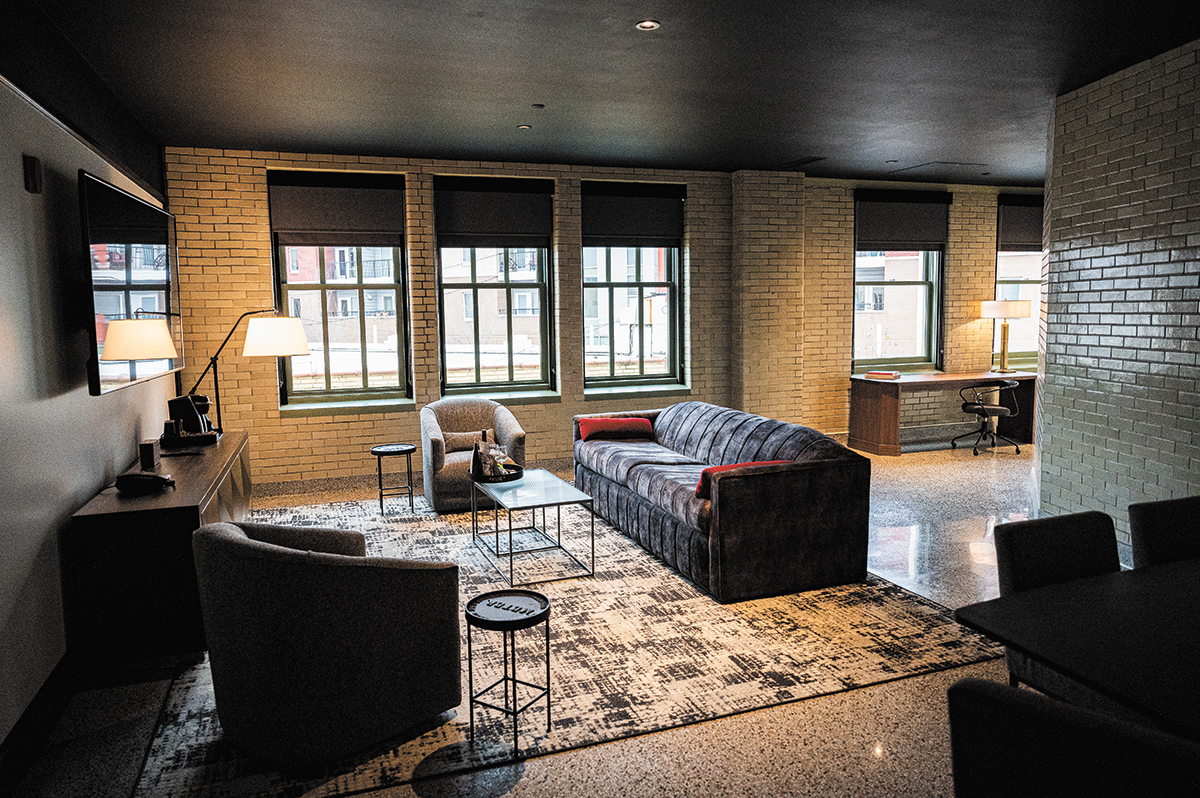 Mark Perlstein, first vice president of retail brokerage for the Indianapolis office of Los Angeles-based CBRE, said the pandemic's blow to retail has also made that portion of Bottleworks difficult to fill.
"There's going to be continued challenges with COVID," he said. "I think there's no question they obviously have to be careful about how much retail is built—specifically speculatively. You know, the downtown market, as well as suburban markets, are getting hit hard. I think they might have to rethink the amount of retail they construct in the future."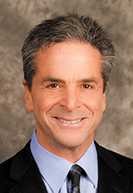 Perlstein said the project's plans to combine retail with residential and office space will be good for the Massachusetts Avenue corridor, because it will mean a higher concentration of people in or near Bottleworks throughout the day.
He said national recognition of the development—which is already happening—will bode well for bringing in retailers that aren't looking seriously at downtown. Early this month, Conde Nast Traveler highlighted Bottleworks as a reason to visit Indianapolis in 2021.
Hendricks' Thomas said the project's first-phase opening will likely go a long way in attracting more tenants.
"I think once we get phase one open, and everyone kind of gets a taste of the experience down here, I expect most of that retail along College and Mass Ave to lease up fairly quickly, as we kind of come out of the current health crisis here," he said.
Work on the second phase—composed entirely of new construction, rather than renovations—isn't likely to get underway until at least the middle of next year, with work concluding by late 2022.
"I believe that, at some point, we'll hit a tipping point where the market will come roaring back, and demand will increase again," Thomas said.
"Obviously, that's not the case now, but when you're doing new development, you're not looking at this week or next month; you're looking at a couple of years from now. So that's kind of what we're going under, as far as phase two goes."•
Please enable JavaScript to view this content.