The coal industry is fighting for its life in Indiana, where it once ruled as the undisputed boss of fuel.
Coal mines in Indiana have watched production fall 25% from their peak in 2013, as their biggest customers—electric utilities—have shifted to cheaper and cleaner sources of fuel. Coal jobs, which once approached 4,000 in the state, have fallen about 35% during the same time.
Now the industry is pushing back, trying to stop the slide and rebrand itself from a dirty, low-tech fuel into a reliable source of energy.
And it might have powerful friends in the Indiana General Assembly, where Republican lawmakers are preparing to roll out legislation in January to address stability and reliability on the electrical grid.
Some critics say the legislation, which is still being drafted, could put the brakes on the growth of renewable energy, such as wind and solar, while propping up the struggling coal industry. Republican leaders and the coal industry dispute that.
The moves come as the coal industry nationally finds itself on the ropes, with coal consumption at the lowest point in 40 years. In the past decade, more than 50 U.S. coal companies have fallen into bankruptcy, and utilities have retired or slated for closure coal-fired plants with 102 gigawatts of capacity—enough to power several large cities, according to NS Energy, a trade publication that tracks the industry.
And the setback to coal shows no signs of easing up. In the past year, coal companies have laid off hundreds more workers at mines in southwestern Indiana, where the industry here is clustered.
The closings and job reductions have occurred even as the Trump administration has pushed to stabilize the industry and make good on the president's 2016 campaign promise to end "the war on coal."
In Indiana, several large utilities are planning to shut down thousands of megawatts of coal-fired generating capacity in favor of cleaner or cheaper fuel sources over the next decade.
In 2010, Indiana had 26 active coal-burning power units. By 2016, it had just 13, and now that number is on track to decrease by at least another 10 by 2028.
New 'chief advocate'
Environmentalists and economists say coal's decline is not a bad thing, as buyers look for cheaper and cleaner sources of fuel. But the Indiana coal industry is hoping it might have a few good moves left to help it survive—or at least slow the rate of decline.
This month, two large, publicly traded coal companies with mining operations here announced the formation of a trade association to promote the interests of the Indiana coal industry and its supporting businesses.
Alliance Coal, a subsidiary of Alliance Resource Partners LP, based in Tulsa, Oklahoma, and Hallador Energy, based in Terre Haute, said their new trade association, called Reliable Energy Inc., will serve as the industry's "chief advocate" in regulatory and legislative matters that affect Indiana's energy sector.
The goal is to stand up for the 2,500 workers in the Indiana coal industry, which the association said adds more than $750 million to the Indiana economy every year.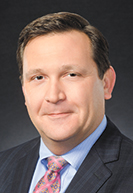 The organization said it has no plans to lie down and die, despite the glum national statistics.
"I do not think we're anywhere close to the final throes of the coal industry," said Matt Bell, the trade group's CEO, and a former Republican state representative from northeastern Indiana and co-founder of Catalyst Public Affairs Group in Indianapolis.
"Certainly, there have been a number of challenges over the past five to 10 years nationally," he added. "But when we look globally, the industry is strong. And we believe that coal has an important part to play in the future of energy production in the U.S., at least for the foreseeable future."
The group's name, Reliable Energy, is a sharp contrast to the more plain-sounding Indiana Coal Council, a trade group set up in 1980 that has acted as chief advocate and lobbying arm for the industry for four decades.
Some longtime observers say Reliable Energy is just a rebranding of the Indiana Coal Council, which several environmental organizations believe is winding down its operations.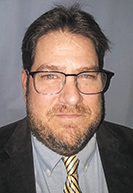 Kerwin Olson, executive director of consumer advocacy group Citizens Action Coalition, said the "Reliable" moniker is just repackaging, "in an attempt to persuade lawmakers, regulators and the public that coal is necessary in order to ensure reliable power."
But Bell said Reliable Energy is a brand-new setup, unconnected to the Indiana Coal Council. He said it is building membership and resources from scratch and is not merging or affiliating with the coal council. Bruce Stevens, president of the Indiana Coal Council, did not return repeated phone calls and emails to IBJ.
However it gets going, Reliable Energy plans to push a message that coal is important, affordable and, yes, reliable—in short, a resource Indiana has plenty of, with a long track record of providing a dependable source of fuel to electric utilities, office towers, steel mills and houses.
"Not too many years ago, the energy produced with coal accounted for about 90% of the energy produced in the state of Indiana," Bell said. "Today, that's under 60%. We recognize that we're in a period of transition."
Pondering policy
That transition comes as Indiana government leaders wrap up a 15-month effort take stock of the state's electrical power. Last week, a blue-ribbon task force, known as the 21st Century Energy Policy Development Task Force, passed a series of findings and recommendations to guide lawmakers in crafting a long-term energy plan. The effort included testimony from more than 70 people.
The report's conclusions were broad and often vague. It recommended, for example, that the General Assembly pass a law that would create a mechanism to be used by the Indiana Utility Regulatory Commission "to assure generation and transmission resource adequacy throughout Indiana." Another recommendation calls for a law that would set forth "specific metrics and goals" for generation capacity and reliability.
Yet another recommendation said Indiana should strive to be among the lowest 25% of all states in average electric rates by 2030. Right now, it ranks 28th, down from fourth-lowest a decade ago.
State Rep. Matt Pierce, a Democrat from Bloomington and a task force member, said the vagueness of the recommendations amounted to a blank check for the Legislature.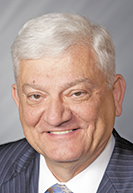 "We haven't laid out in a specific way what these metrics should be or even the parameters for them," Pierce said.
The task force's co-chair, State Rep. Ed Soliday, a Republican from Valparaiso, responded that legislation is already being drafted on several recommendations, but he did not give specifics.
The task force voted 11-4 to adopt the report and send it to Gov. Eric Holcomb and the General Assembly. All four Republican lawmakers on the task force voted for it, along with all seven Holcomb appointees, who were a mix of academics, engineering experts, consumer advocates and industry advocates.
All four Democratic lawmakers voted against it. State Sen. J.D. Ford, a Democrat from Indianapolis, said he found the report too vague and the language, especially in the first draft, anti-renewable and pro-coal.
"It just didn't cut the mustard," Ford said. "I wish it had been much more inclusive."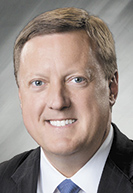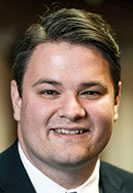 But State Sen. Eric Koch, a Republican from Bedford, who co-chaired the task force, said he is unaware of any other state that has spent as much time studying the issue. "We had a wide and diverse range of stakeholders who provided input that helped shape it," he said.
That included utility experts, regulators, engineers, environmentalists, consumer advocates and industry representatives.
Soliday told IBJ that one piece of legislation being drafted would set up a reliability standard for electricity generation for the first time.
He didn't say what the standard would be but said the IURC would be charged with making sure the state has enough reliable generation, based on detailed reports filed by utilities each year that show how much generating capacity they have, and how many contracts they have in hand to purchase power from outside suppliers.
After regulators review the reports, "then they'll say, 'OK, here's where this thing is out of balance. Something's got to give,'" said Soliday, who is also chair of the House Utilities Committee. "Then they will sort it out."
The problem, he said, is that some utilities are planning to move away from coal to renewables so quickly that the grid could slide out of balance. He said a certain amount of "baseload" is necessary to meet fundamental demands.
Phasing out
Late last year, Indianapolis Power & Light Co. said it plans to retire two of the four coal-burning units at its massive Petersburg Generating Station by 2023. The two units went into service in the late 1960s. The Indianapolis-based utility stopped using coal in recent years at two other plants—Harding Street in Indianapolis and Eagle Valley in Martinsville—in favor of less-costly natural gas.
The cost to produce a megawatt hour of electricity from natural gas ranges from $41 to $74, according to Lazard, a financial advisory firm that specializes in energy. The cost for coal-fired plants ranges from $60 to $143.
In July 2019, Duke Energy Indiana, the state's largest utility, said it wanted to retire nine of its coal-fired units by 2038 and build two large natural-gas plants, along with 700 megawatts of wind energy and 1,650 megawatts of solar energy.
Merrillville-based Northern Indiana Public Service Co. said it planned to retire four of its five remaining coal-fired units within five years, and the fifth within a decade. It said it planned to generate 65% of its power from solar, wind and other renewables by 2028, and at least 25% from natural gas.
But in the face of that, Soliday pushed back against critics who he said was trying to prop up the coal industry. He said the coal industry is struggling against overpowering market forces that state government is largely powerless to fight.
"I couldn't save the coal industry if I were the Apostle Paul," Soliday said. "What we care about is, the lights come on when we turn the switch."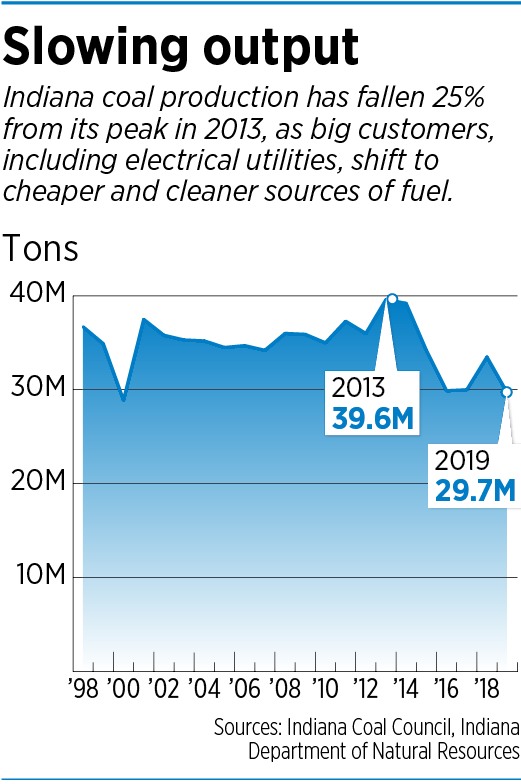 'Great foundation'
The state's new coal lobby applauded Soliday and the task force for laying out "a great foundation for a future for energy" in Indiana.
"They have pointed to the fact that we will have a wide mix of energy, which we agree with," Bell said. "They've said that pursuing renewables is appropriate, and in some cases even preferred, but that reliability and affordability must be considerations as we do that."
Soliday said another piece of legislation will aim to bring uniformity to a hodgepodge of local laws on siting of windmills, solar farms and other renewable energy. In the past few years, a growing number of communities have restricted wind farms, saying they are too large and intrusive.
Last year, Tippecanoe County banned wind turbines taller than 140 feet—in effect rejecting commercial turbines, which are often 300 to 600 feet high—after some residents complained about potential harm to property values. Also last year, Henry County rejected a proposal to build a wind farm, known as Big Blue Ribbon, after many residents objected, saying the farm was too close to homes.
The work of the 21st Century Task Force has won some plaudits from outside groups—even those that represent renewable energy.
The Clean Grid Alliance, a St. Paul, Minnesota-based not-for-profit that represents manufacturers of wind, solar and energy storage, said the report "strikes the right balance" on future energy policy for Indiana. The alliance spoke at five of the 10 task force meetings.
"The recommendations in the report will allow Indiana electric customers and utilities to access home-grown renewable-energy resources by putting the state on a path to overcome the barriers preventing renewable-energy development in the state," Executive Director Beth Soholt said in written remarks.
'Disingenuous attack'
Yet not all environmentalists and providers of renewable energy are as hot on the report.
Ben Inskeep, a senior energy policy analyst in Indianapolis with EQ Research, a clean-energy consulting firm based in Raleigh-Durham, North Carolina, said he was put off by the report's language.
"It was kind of wielding this reliability phrase to attack renewables, which I think is a disingenuous attack," he said. "This is an argument that was prevalent a decade ago, before we had the widespread renewables deployment that we have now on the grid that have not resulted in major reliability issues."
The Hoosier Environmental Council said it fears that the 2021 legislation will be a mandate that all large utilities get a large portion of the electricity—perhaps as large as 50%—from coal for the next 15 years.
That is, in fact, what the Indiana Coal Council asked for, as part of a "statewide, holistic, managed transition" away from coal, in its Nov. 12 testimony before the task force.
The coal council wants a law that requires the utility industry as a whole to use coal for 52% of its fuel in the first year, then gradually decline to 24% in the 15th year.
Such a requirement would "maintain fuel diversity that promotes resilience and reliability over a gradual period to allow time for us to refine things like battery storage technology before we finally and more fully rely on intermittent resources" such as renewables," Nikki Shoultz, a partner at Bose McKinney & Evans told the task force.
Jesse Kharbanda, the Hoosier Environmental Council's executive director, said that kind of protectionist posture would be a setback to the growing renewables industry, especially since Indiana has not been able to pass even a 10% mandatory renewables standard in recent years.
"Advancing such a bill would also signal that the Indiana General Assembly has a gross lack of confidence in the private sector," Kharbanda said, "when Indiana's utilities have been consistently providing reliable power to consumers and have a legal requirement to do so."•
Please enable JavaScript to view this content.