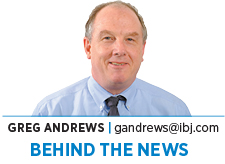 Emmis Communications Corp. CEO Jeff Smulyan says he still loves radio, but the 72-year-old pines to own businesses that have real growth potential, rather than fighting over nickels and dimes in a stagnant industry.
Indeed, BIA Advisory Services estimates that overall radio ad revenue in 2019 will increase a mere 2%, reaching $14.5 billion. It's the same song radio operators have been hearing for years.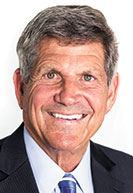 Those dynamics help explain why Smulyan, who entered the radio business when his dad bought an Indianapolis station in 1973 and made him general manager, over the past three years has executed a breathtaking asset-selling spree, with plans to use the cash to enter new businesses with better growth potential.
"It's very hard," Smulyan said. "I think we've got some of the best people who've ever done radio. But we learned for a lot of reasons that the likelihood of great growth is probably not there."
Indeed, it has been a bruising stretch for radio, following a consolidation spree around the turn of the century in which station operators—Emmis included—snapped up stations at what proved to be sky-high prices.
A barrage of forces, including the Great Recession, the rise of Pandora and Spotify, and the proliferation of digital advertising alternatives conspired to knock some of Emmis' rivals into bankruptcy.
The Indianapolis company avoided that fate, but the prices at which it has sold stations expose the industry's painful new economics. For example, under a deal announced in June, Emmis is set to receive just $39 million for the controlling interest in Austin, Texas, radio stations it acquired in 2003 for $105 million.
Emmis, which Smulyan founded in 1980, once owned more than 20 U.S. stations. After selling stations in Los Angeles, Terre Haute and St. Louis and completing pending deals for stations in Austin and New York City, the company will be down to just six.
Smulyan said he's committed to holding on to Emmis' Indianapolis assets, which include the dynamic-pricing firm Digonex and the magazine Indianapolis Monthly, as well as four radio stations.
Its other two stations are in New York. It is trying to sell one, and it leases the second to ESPN for an all-sports station under an agreement extending into 2024.
The selloff will leave Emmis, which once had more than $1.3 billion in debt, with no secured debt beyond the $13 million mortgage on its Monument Circle headquarters. It also will leave Emmis with more than $88 million in cash, a stockpile Smulyan said will allow it to buy businesses with a stronger growth profile. Nothing is imminent, he said, but the company already is reviewing potential targets.
"We feel this is an opportunity to sort of reinvent ourselves.
"We don't have any illusions that we're going to take a business that's growing 5% and make it grow 50%. But if we are good, we can find some businesses that are growing 5% and maybe see some things and make it grow 10%."
Over the years, some of Emmis' dealmaking has panned out, and some hasn't. It pushed into magazines, a field now under many of the same pressures as radio. It bought the acclaimed Texas Monthly for $37 million in 1998 and sold it in 2016 for $25 million.
On the other hand, its foray into television was profitable and the divestiture of the 16 stations more than a decade ago yielded more than $1 billion.
Even there, though, there's room for second-guessing. At the time it cashed out, Smulyan was frustrated that cable companies weren't required to pay local TV stations to include them in their channel lineup. That changed two years after Emmis divested, opening up a new revenue stream for stations.
While Emmis never had the top-market presence in TV it had in radio, TV stations have outperformed radio in recent years. "In retrospect, should I have kept TV and sold radio? Probably," Smulyan said.
Even today, despite the challenges in radio, Smulyan sees opportunity. The industry is not going away, he said, and 90% of the population listens weekly.
The terms of Emmis' latest station sales enable the company to benefit from that potential upside—as well as other potential opportunities across the media landscape. Rather than selling two New York stations outright, it will put them in a new public company it is forming with the New York-based investment firm Standard General. Emmis will hold a minority stake in the public company—Mediaco Holding—and will manage the stations.
The move is partly a bet on Standard General's founding partner, Soo Kim, who has a history of building media companies through deal-making and creating value. Smulyan will be CEO of both the new company and Emmis, while Kim will be the new company's chairman.
Smulyan expects the company, which will be based in Indianapolis, to grow quickly through media investments.
Meanwhile, he's also putting Emmis back on the acquisition trail after years of pruning. He can't wait. He said the company's entrepreneurial culture has been difficult to maintain without opportunities for faster growth.
"I think what we'd all like to do is win again," Smulyan said.•
Please enable JavaScript to view this content.