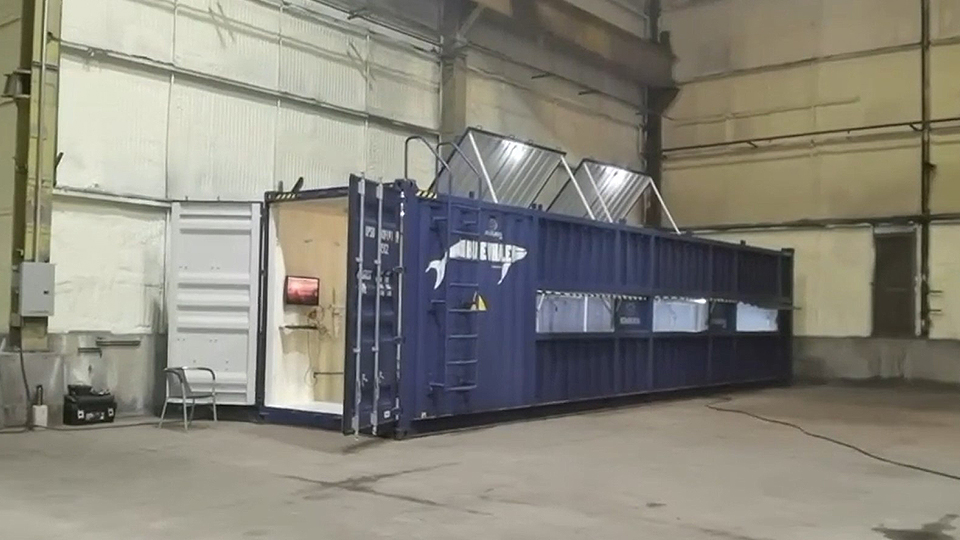 A Mexico-based company that has developed what it calls the first sustainable "plug-and-play" shrimp farming technology is expanding in central Indiana. Atarraya Inc. announced Wednesday that it plans to invest $4.8 million to establish its first U.S. container-based shrimp farming operation in Indianapolis and create up to 65 jobs by the end of 2025.
The company has created Shrimpbox, which utilizes biotechnology, artificial intelligence and automation to farm shrimp inside traditional cargo containers anywhere in the world.
The Indy location will include 20 Shrimpboxes. Atarraya says it chose central Indiana in order to expand into the U.S. market.
"We've spent the past decade developing the technology that will empower the future of aquaculture and realized that in order to unleash its true potential to feed the world, aquaculture must be local," Attaraya CEO Daniel Russek said in written remarks. "We are excited to start in the U.S. agriculture capital of Indiana, which we believe will rapidly become the nation's agtech capital."
The Shrimpbox technology features an automatic feeding system the company says reduces labor hours and improves growth of shrimp by the precise amount of feed needed at optimal times, which also reduces waste and eliminates water pollution.
Atarraya currently employs 87 people in Mexico City and Indiana. The company is hiring for engineers, operators and biologists in Indianapolis.
"Atarraya's Shrimpbox unites the power of technology, science and sustainable food production to bring new choices to the U.S. market," said Mitch Frazier, CEO of AgriNovus Indiana, in written remarks. "Indiana's $52 billion agbioscience economy, coupled with our strength in technology, make Indiana a destination of choice for global innovators like Atarraya as we build the economy of the future."
The Indiana Economic Development Corp. has offered Atarraya up to $1 million in incentive-based tax credits and up to $50,000 in training grants. The company will not be eligible to claim the incentives until Hoosier workers are hired for the new jobs.
Please enable JavaScript to view this content.