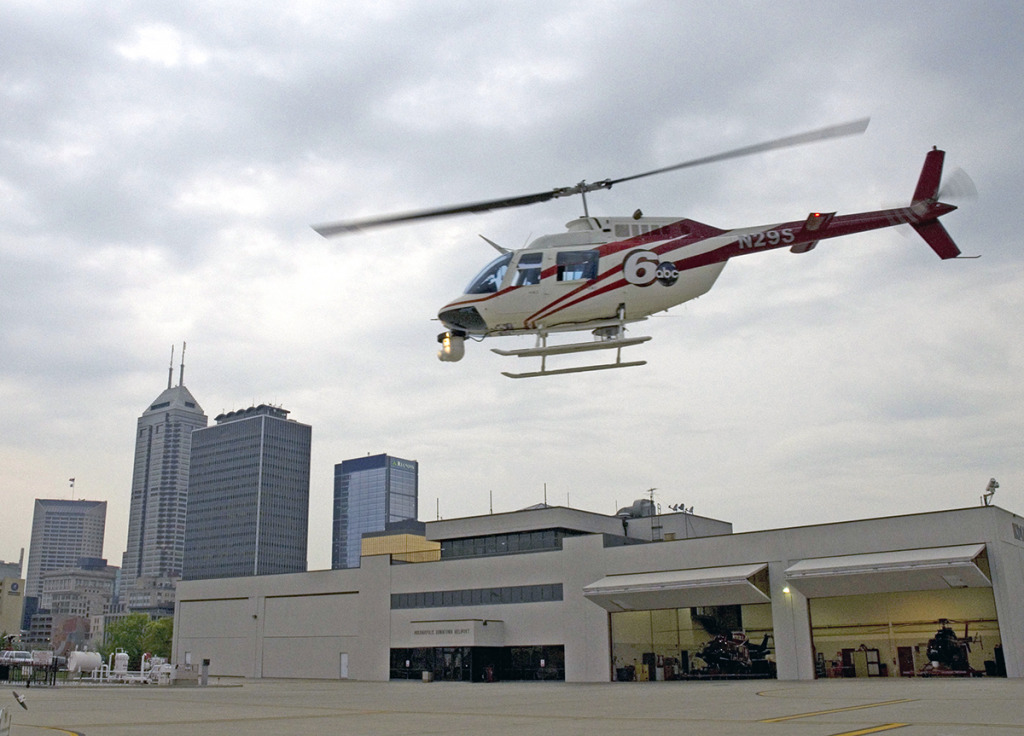 The Indianapolis Airport Authority is working with city officials to identify redevelopment opportunities for the Indianapolis Downtown Heliport.
Under the partnership, the airport and city are expected to "work cooperatively" to find new potential uses for the 4.9-acre property at 51 S. New Jersey St., which aviation officials have requested to close following a decline in the facility's use in recent years.
The goal is to find a strategy "that promotes physical revitalization of and financial reinvestment" in the the property, according to a public document from the airport.
Working with the Department of Metropolitan Development through a non-binding memorandum of understanding, the airport authority plans to either find a third-party developer or sell the property to the city or a related entity. In either case, the buyer will be required to pay fair market value for the property.
Bill Stinson, the senior director of public affairs for the airport authority, said the memorandum "formalizes" the authority's commitment to finding an appropriate redevelopment strategy for the property. The agreement will be in place for up to four years.
"The redevelopment will promote physical revitalization of the site and financial reinvestment into the downtown area surrounding the Heliport—and that aligns with IAA's commitment to restoring land no longer required for aviation use to the community for economic growth and job creation," he said.
The airport's board of directors voted unanimously to approve the partnership during Friday's meeting.
The heliport, which opened in 1969 as Beeline Heliport has only one tenant, Indiana University Health. IAA officials are working with to find a new home for IU Health's LifeLine helicopter, which uses the facility.
 The date for the heliport's closure has not yet been finalized, as the authority is waiting for approval from the Federal Aviation Administration.
Please enable JavaScript to view this content.