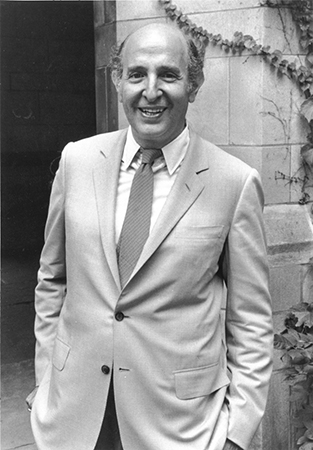 In 1987, a strange book sat atop the New York Times' non-fiction bestsellers list for the improbably long period of 10 weeks, selling over 1 million copies. The title of the book, which featured a foreword by Nobel laureate Saul Bellow, was "The Closing of the American Mind." Its author, an obscure academic named Allan Bloom, was born in Indianapolis, the son of Jewish social workers.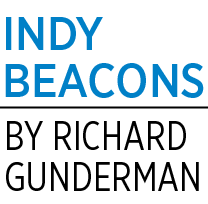 Growing up here, Bloom first read about the marvelous education available at the University of Chicago in a Reader's Digest article, but his parents told him such dreams were impractical. Later, after the family moved to Chicago, they met the parents of a student at the university. Encouraged by their report, Bloom matriculated there at the age of 15, receiving his bachelor's degree at 18.
Upon graduation, he took up graduate studies at Chicago in the Committee on Social Thought. Earning his doctorate in 1955, he then taught in Paris, Heidelberg, Chicago, Yale, Cornell and Toronto, before returning to Chicago in 1979, joining Bellow on the Chicago faculty. Decades later, I followed Bloom's path from Indianapolis, taking courses with him and earning a degree in social thought.
Bloom's transition from arcane journals to the bestseller list began in March 1987, five years before his death at age 62. In "The Closing of the American Mind," he argued that American universities had lost their way, abandoning their traditional focus on the great books of Western culture in favor of "relevance," trendy coursework that asked too little of students, leaving them uneducated.
Bloom argued for two things: objective truth and higher ideas. Against relativism, he argued that some ideas are simply unassailable in all places and at all times, holding that colleges and universities should introduce students to the texts that bear them. Young people, he said, needed to obsess less about perfect bodies and instead focus more on the image of "a perfect soul."
Bloom also insisted that there are higher and lower things in life, and that if students do not learn to put the higher ones on top, they will end up living upside down. "The failure to read good books," he wrote, "both enfeebles the vision and strengthens our most fatal tendency—to believe that the here and now is all there is."
Bloom argued that a society cannot thrive on self-interest alone. It needs people who care about things beyond themselves, ideas such as truth and beauty. To aim at nothing more than success—whether wealth, fame or power—is to miss out on higher sources of fulfillment, such as love. To combat this tendency, Bloom relied on no weapon more than the dialogues of Plato.
An engaging and charismatic lecturer, Bloom attracted students who attained high positions in American education, business and politics. He was not, however, preparing them for success but showing what it means to be a thinking human being. He said, "There is no real teacher who does not believe in the existence of the soul, or in the magic that acts on it through speech."
Bloom's arguments stoked considerable controversy. Opponents accused him of being rigid, elitist and anti-democratic. Rightly or wrongly, his name became linked to debates around multiculturalism and political correctness. Far from shrinking from the fight, however, Bloom relished it, recalling the thrill of discovering the world of ideas when he first stepped onto the Chicago campus.
Bloom strongly rejected efforts to label him a conservative. On the family, he wrote, "I am not arguing that the old family arrangements were good or that we should or could go back to them. I am only insisting that we not cloud our vision to such an extent that we believe that there are viable substitutes for them." In invoking the family, Bloom was harking back to his Indianapolis roots.•
__________
Indy Beacons celebrates the history of Indianapolis in the year leading up to its May 2021 bicentennial by telling the stories of famous city residents. It appears the second and fourth issues of every month. Gunderman is chancellor's professor at Indiana University.
Please enable JavaScript to view this content.