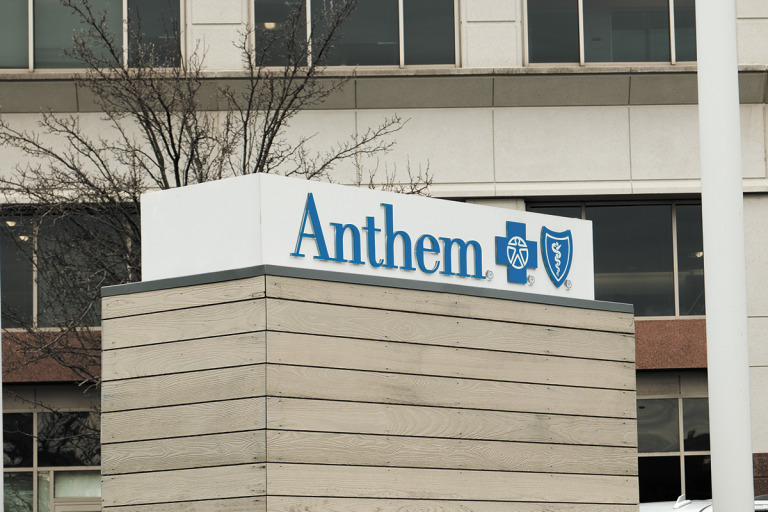 Health insurer Anthem Inc., one of the oldest and largest companies based in Indianapolis, announced Thursday morning it is changing its corporate name to Elevance Health Inc., its third name change in two decades.
The company said the name change will better reflect its mission of "elevating whole health and advancing health beyond healthcare."
"Improving health means more than just treating what ails us," Anthem President and CEO Gail Boudreaux said in written comments. "We must address whole health and the physical, behavioral, and social drivers that impact it."
The company said its Anthem Blue Cross Blue Shield health plans' names will not change. It operates Blue Cross Blue Shield plans in Indiana and 13 other states.
Yet Anthem said it expects to streamline the number of other brands in the market to reduce complexities and improve consumer experiences.
The rebranding is subject to shareholder approval. It would be the third time the company changed its name since 2003. It was known in its early years as The Associated Group, and adopted the name Anthem Insurance Co. in 1996.
When it merged with California-based WellPoint Health Networks in 2005, it adopted the California company's name. It changed its corporate name back to Anthem Inc. in 2014.
The company is one of the largest U.S. health insurers, with more than 45 million members, behind only leader UnitedHealthcare, based in suburban Minneapolis.
Anthem is the largest public company in Indianapolis, with 2021 revenue of $136.9 billion. It has 5,200 full time equivalent employees in Indiana.
Anthem grew out of two Indianapolis-based corporations formed in 1944 and 1946 as mutual insurance companies. It was built by acquisition, as the Indiana Blue Cross and Blue Shield plan scooped up other Blues around the country.
"This is an exciting and necessary evolution for our business that has grown to more than 90,000 talented and dedicated associates, serving nearly 600 national employers, over 1.1 million care providers and alliance partners, and more than 118 million consumers," said Boudreaux. "Together, we will continue working tirelessly to make a healthier future a reality."
The company's headquarters is located south of downtown, at 220 Virginia Ave.
Please enable JavaScript to view this content.