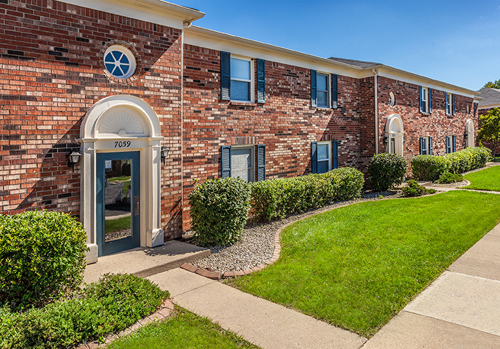 For the second time in four years, the second-largest apartment complex in Indianapolis has been sold—this time, for a state-record $171 million.
Lake Castleton Apartment Homes, a 1,261-unit complex on nearly 90 acres at Shadeland Avenue and 75th Street, was purchased March 31 by Cleveland-based Pepper Pike Capital Partners.
Public records show the sale closed March 31 for $171 million—nearly double the $90.6 million paid for the property by Mishawaka-based Sterling Group and Austin, Texas-based Virtus Real Estate LLC in June 2019. At the time of the transaction, it was the largest single-property sale in state history.
About half the units were updated during the firms' joint ownership. Pepper Pike is expected to continue investing in the property.
The firm also owns several other apartment communities in Indianapolis, including A/62 Apartments, Crooked Creek Apartment Homes, Fountain Parc Apartments, Nine on Canal and Riverbend Apartments.
Lake Castleton was previously owned by an affiliate of Los Angeles-based Mount Auburn Capital LP, which acquired the property for $39 million in late 2009 from Denver-based Apartment Investment & Management Co., better known as AIMCO.
The community was built in phases between 1978 and 1982 near the interchange of Interstate 465 and I-69. Units range from 431-square-foot studios to 1,266-square-foot units with two bedrooms.
The sellers spent more than $10 million on property upgrades and updates, upgrading 731 units with new cabinetry, countertops, appliances, flooring, light fixtures, and washer and dryers.
The latest sale came just a week after The Whit in downtown Indianapolis sold for a then-record $121.5 million to Indianapolis-based Zidan Management Company.
The 1,381-unit Westlake Apartments, near I-465 and Rockville Road on the city's west side, is the only local apartment complex with more units than Lake Castleton. It sold as part of a five-property portfolio for $121.5 million in 2018, and is also being offered for sale again.
The Indianapolis multifamily office at Cushman & Wakefield brokered the deal.
Please enable JavaScript to view this content.