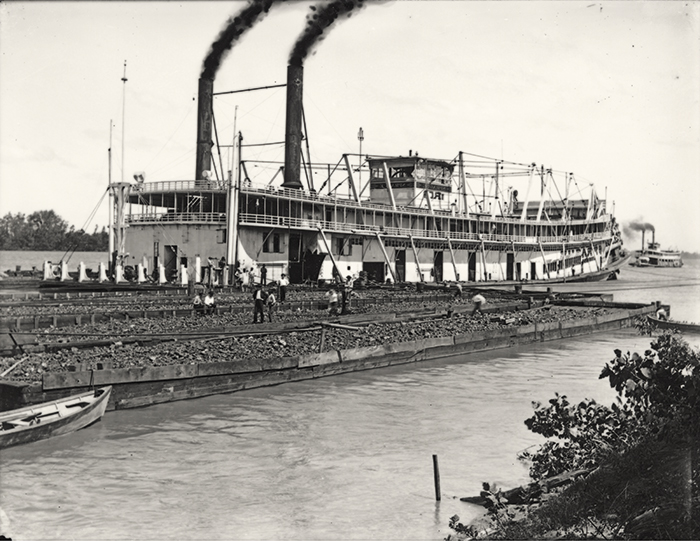 Coal mining began in Indiana in the early 1800s. The first mine in Warrick County—in the heart of Indiana's coal country—opened on Pigeon Creek in 1818. By the end of that century, the Pigeon Creek area had some 97 active mines. But Indiana coal was not just for Indiana's use; it was transferred to barges on the Ohio River (as shown in this photo, believed to be taken in about 1900) and then to rail cars for use in other states. As recently as 1985, more than 6,000 people were employed in Indiana's coal industry. Today, that number is less than 2,500. Still, Indiana is annually among the country's top coal-producing states, with about a dozen companies mining as much as 35 million tons per year in 10 southwestern Indiana counties.
Sources: Indiana Business Research Center, Indiana Department of Natural Resources, Indiana Historical Society
Credit: This photo is courtesy of the Indiana Historical Society. More images are available at images.indianahistory.org.
Please enable JavaScript to view this content.