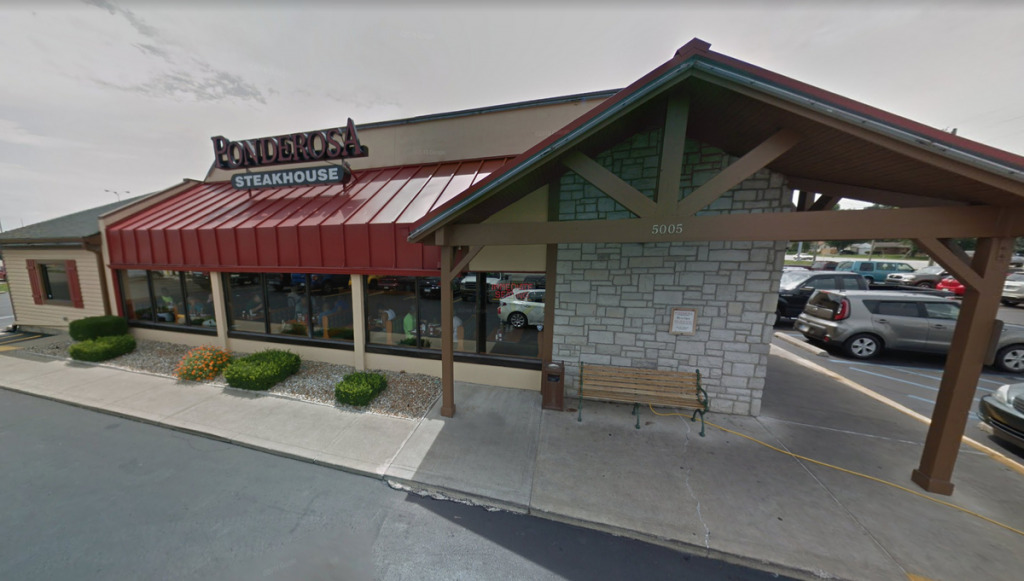 The Ponderosa Steakhouse in Beech Grove, which had been the restaurant chain's top sales performer in recent years, has fallen victim to the coronavirus pandemic.
Fishers-based franchisee CMR Partners LLP closed the Beech Grove location on Friday. CMR also closed its Anderson Ponderosa last week, and its Greenfield and Goshen locations closed in July.
Between the four locations, 200 to 250 CMR employees have lost their jobs, said Ryan Barton, the vice president of operations at parent company CMR Restaurants. Barton said his job will also end once he finishes winding up the Ponderosa business.
The closures leave CMR with only two remaining restaurants: Qdoba Mexican Grill locations in Anderson and Greenfield.
Barton said the Ponderosas were doing well up until the pandemic hit, making the steakhouse/buffet concept no longer financially feasible.
Even after reopening the restaurants, Barton said, sales were down 30% to 45%. At the same time, costs were up 15%, mostly due to labor. Because of the pandemic, the restaurants had to station employees at the buffet to fill customers' plates, rather than letting customers serve themselves as they had before.
Barton said CMR held off closing the Beech Grove and Anderson stores because those two locations had historically been such strong performers.
In 2019 and for several years before that, the Beech Grove location had the highest sales of any Ponderosa in the country. That, Barton said, was in large part because of the strength of the staff at that location, with a long-time general manager and several employees who had been there for more than 20 years.
Though CMR had hoped to continue operations at those two Ponderosas, Barton said, "it finally got to a point that it just didn't work."
According to the website for both Ponderosa Steakhouse and Bonanza Steakhouse, there are currently 37 Ponderosa and Bonanza locations in the U.S., down from 52 at the beginning of the year. The local closures leave the company with three Indiana locations: one each in Madison, Scottsburg and Vincennes.
The company also has Ponderosa and Bonanza locations in Puerto Rico, Qatar, Taiwan and the United Arab Emirates, for a total of 66 worldwide.
California-based FAT Brands Inc. is the corporate parent of the Ponderosa and Bonanza chains and it also owns six other restaurant brands: Fatburger, Buffalo's Café, Buffalo's Express, Hurricane Grill & Wing, Elevation Burger and Yalla Mediterranean. The company has more than 375 franchised restaurant locations worldwide.
FAT Brands' earnings reports do not break out the sales performance of its individual brands, but they do indicate that the Ponderosa and Bonanza chains are struggling.
In its second-quarter earnings report, released last month, FAT Brands said its sales for the year to date were down 31.1% as compared with the same period in 2019. Excluding Ponderosa and Bonanza, year-to-date sales were down only 15.4%.
Please enable JavaScript to view this content.