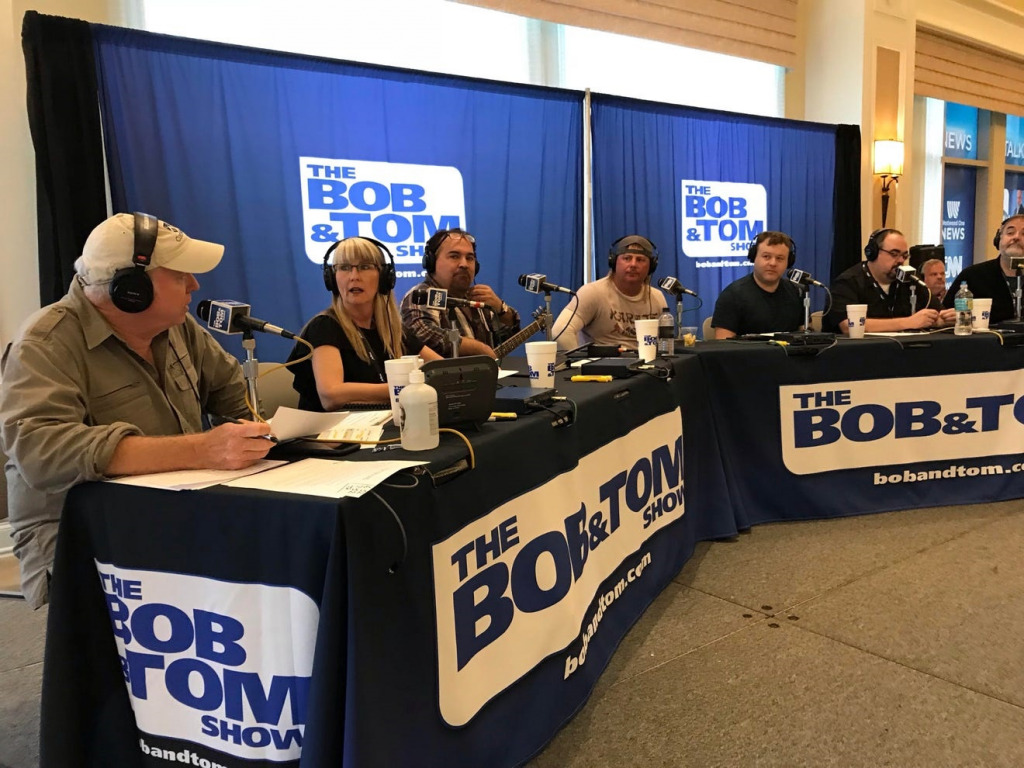 Two weeks after releasing details about a contract extension with 18 radio stations owned by Cumulus Media, "The Bob & Tom Show" announced Monday a new 3-year deal with the syndication company that places the comedy-focused morning show on 100 stations.
Westwood One, an audio network that also distributes politics-themed shows hosted by Mark Levin and Ben Shapiro and a sports-themed show hosted by Rich Eisen, has worked with "Bob & Tom" since 2014.
"Bob & Tom" debuted on its Indianapolis flagship station, WFBQ-FM 94.7, in 1983. While host Tom Griswold has appeared on the show since its launch, co-host Bob Kevoian retired in 2015 –shortly after he and Griswold were inducted into the National Radio Hall of Fame.
The show's syndication history began in 1995, when Indiana stations in Evansville, Fort Wayne and South Bend picked up "Bob & Tom." Today, the show is heard on stations in more than 30 states. 
"'The Bob & Tom Show' was one of the first shows to make it big in multiple markets back when satellite distribution was new, and that legacy continues today with top ratings and revenues in our affiliated markets," Westwood One president Suzanne Grimes said in a statement.
Westwood One is owned by Cumulus Media, an Atlanta-based company that oversees six radio stations in Indianapolis: WJJK-FM 104.5, WFMS-FM 95.5, WZPL-FM 99.5, WNTR-FM 107.9, WNDX-FM 93.9 and WXNT-AM 1430.
Indianapolis listeners will continue to find "Bob & Tom" on WFBQ.
"Our relationship with Westwood One makes this business fun," Griswold said in a statement. "We can spend our time and resources making people laugh … Westwood handles everything else."
The present cast of "The Bob & Tom Show" includes Griswold, Chick McGee, Kristi Lee, Josh Arnold, Ace Cosby, Pat Godwin and Willie Griswold.
Please enable JavaScript to view this content.