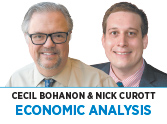 Residential neighborhood covenants have a checkered name. And rightly so. Their enforcement by local homeowner associations—or HOAs—can be a source of endless contention. Moreover, at one time, they were used to keep minorities out of neighborhoods.
Thankfully, that later travesty has been outside the pale for decades. We should all be grateful that in Shelley v. Kraemer (1948), the Supreme Court forbade local governments from enforcing such covenant provisions because state enforcement of such provisions violates the equal protection clause of the 14th Amendment of the U.S. Constitution. Fast forward a few decades and racially restrictive covenants were made explicitly illegal under both federal and Indiana fair housing laws. Finally, while such racial restrictions have no legal force, many neighborhoods have eliminated such clauses from their covenants because they found their presence obnoxious and loathsome. Sometimes it is good to kick a dead horse.
Yet thousands of neighborhood covenants are still around. They are binding in civil court and can be enforced. What purpose do they serve? Economists and urban planners both recognize the presence of externalities or more colloquially "neighborhood effects" in residential districts. Forbidding, for example, a junked car in the front yard of any residential property may restrict the rights of an individual homeowner but may also enhance the property value of the entire neighborhood.
Of course, the political question is who decides what restrictions should be imposed? Residential covenants ensure restrictions on property use originate from homeowners in the neighborhood. They are not imposed by external governing authorities outside the neighborhood. Restrictions must be agreed on by a super-majority of the homeowners in the neighborhood. Moreover, they can be modified and changed by super-majority. This can be local democracy at its best. Ideally, well-structured covenants can serve the interests of the neighborhood. Covenants do not have to be uniform across neighborhoods, only within them. Potential homeowners choose between a wide variety of neighborhoods, selecting the one that best matches their preferences and lifestyles.
But covenants are no panacea. Shall the neighborhood allow or ban picket fences? Or require all homes have picket fences? Or require all picket fences be painted white? Or that all must be a shade other than white? The grounds for contention are endless. Yet even here, it is important to guard the individual against the tyranny of the majority. That is why we have binding state and federal constitutions that restrict what even a local majority can impose.•
__________
Bohanon and Curott are professors of economics at Ball State University. Send comments to ibjedit@ibj.com.
Please enable JavaScript to view this content.