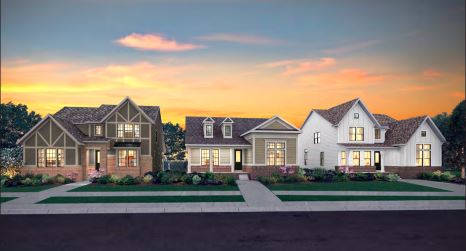 Fishers-based Boomerang Development LLC is planning a 98-acre residential development on the city's east side.
Corby Thompson, president of Boomerang Development, told the Fishers City Council on Monday night that the company plans to spend $150 million on a project that would take place on vacant agricultural land south of Interstate 69, north of 136th Street and east of Cyntheanne Road.
The development, called Abbott Commons, would include 345 homes ranging from $325,000 for townhouses to $475,000 for single-family houses.
Thompson said plans also call for nearly 36 acres of open space that would include walking trails, a pool and pool house, playground, pond fountains and common areas.
Abbott Commons would have about 6.7 miles of paths and sidewalks, along with sport courts, a dog park, community gardens, benches, gazebos, enhanced landscaping or a pocket park.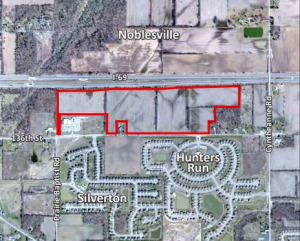 "We want to get people to get outside," Thompson told the Fishers City Council. "Maybe a culture of health is what we can drive on these projects going forward in the future."
Thompson said Abbott Commons has been in the works for more than a year. Boomerang selected Lennar Homes of Indiana LLC to be the builder on the project. Lennar, the second-largest homebuilder in the Indianapolis area, built more than 1,200 houses locally in 2020 with an average price of $370,000.
"We had many meetings, many reviews," Thompson said. "There were a lot of homes that were kicked out, deemed unworthy. There were a lot of homes that we modified, and there are a lot of homes that were OK from the start."
He added that Boomerang attempted to plan for more affordable housing in the $275,000 range until material and land costs, along with the city's architectural review, made it impossible.
The plan for Abbott Commons will next go to the Fishers Plan Commission on April 13 before a final reading is made at the April 18 Fishers City Council meeting.
Please enable JavaScript to view this content.