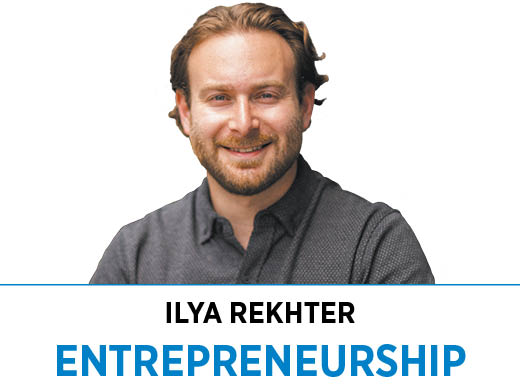 How soon can we raise venture capital? How much do you think we could raise?
These are two of the most common questions I hear from entrepreneurs. Rarely, if ever, have I been asked whether a startup should raise a round of capital.
Sign here, get $1 million
My last startup, DoubleMap, was bootstrapped, meaning that we raised zero dollars from inception to our eventual sale to Ford. So venture capital isn't the only path to a successful outcome.
Our initial plan was to raise venture capital. That's what all startups do, right? We even pitched investors and were presented with a $1 million term sheet. Sign on the dotted line and the money was ours. We ended up turning down the offer and walking away from the money. Why? The answer lies in the world of buses and grant funding.
We started DoubleMap at Indiana University, and our alma mater ended up being our first paying customer. Our software initially provided an Uber-like tracking app to make catching the bus seamless and eventually grew to include features that counted passengers and helped visually impaired riders use the system with confidence.
IU charges students a semester-based transportation fee, which funds the operation of its own fleet of buses, so we designed our pricing to be a recurring fee that matched up with its budget. That made DoubleMap a standard software-as-a-service startup, so we decided that our next step was to raise capital. We put together our pitch deck, some rough financials and spent the next few months meeting with investors.
Funding without giving up equity?
Your startup is either growing or dying, so we pushed hard on the sales front in the midst of pitching investors. To our surprise, the way IU ran its buses ended up being an anomaly. Most universities don't operate their own buses. Instead, they pay an annual fee to the city that they're based in, which allows students to ride for free. The city then bundles student and local ridership together and applies for grants to fund its operations.
So let's say that a city transportation department gets a $500,000 grant to improve its bus riders' experience. How do they decide what company gets the work? Officials can't just pick a friend's company; so they write a set of requirements and issue a public request for proposal (called an RFP) to get an apples-to-apples comparison of the options. Multiple companies may respond to the RFP, and the contract gets awarded to the best applicant.
Nearly this exact scenario played out in the middle of our venture raise. Several university clients we had pitched suggested that we respond to the RFPs their municipality had posted. We pulled all-nighters, wrote 100-plus page proposals, got invited to a few final rounds, and eventually, we won a bid!
In our final round presentation, the client said that it had one concern: our pricing was monthly and wondered if we were OK with the majority of the five-year contract being paid up front. This way, the city's funds would be allocated, which meant that it could apply for a new grant to fund other projects the city wanted to pursue.
Were we OK with getting the majority of the contract paid up front? Of course we were! DoubleMap was going to deliver the same service regardless of how quickly we got paid, so the bigger question on our mind was: Why hadn't we been responding to RFPs sooner?
Walking away from $1 million
We were still in the middle of our fundraise, so there was no time for celebrating our first RFP win. It was back to boardrooms and investor presentations. Pre- and post-money valuations were being thrown around to determine how much equity we would be giving up in exchange for the capital injection.
The closer we got to a term sheet, the more one question kept creeping up: Why were we raising this capital? We had just been awarded a contract in which the client wanted to pay us up front.
Sure, it wasn't as much money as a venture raise, but we also weren't being asked to give up any equity in the company. We didn't care about having a nice office, nor did we view an article announcing our raise as a sign of success. So what was the point?
To the dismay of our would-be investors, we told them that we decided to bootstrap DoubleMap and politely declined their offer.
Bootstrapping isn't for everyone
Ten years later, DoubleMap was acquired by Ford, so why doesn't everyone bootstrap their startups? The truth is that raising money likely is the right path for most high-growth companies. So DoubleMap's story isn't meant to deter anyone. My hope is that founders consider all of their options, including bootstrapping, and pick the right path for their startup.
For those brave enough to venture down the bootstrap path, be prepared for a lonely, but incredibly rewarding journey. Celebrating small wins and venting to friends got me through a lot of tough times, so my inbox is open to anyone who wants to chat.•
__________
Rekhter is co-founder and CEO of Megawatt.
Please enable JavaScript to view this content.