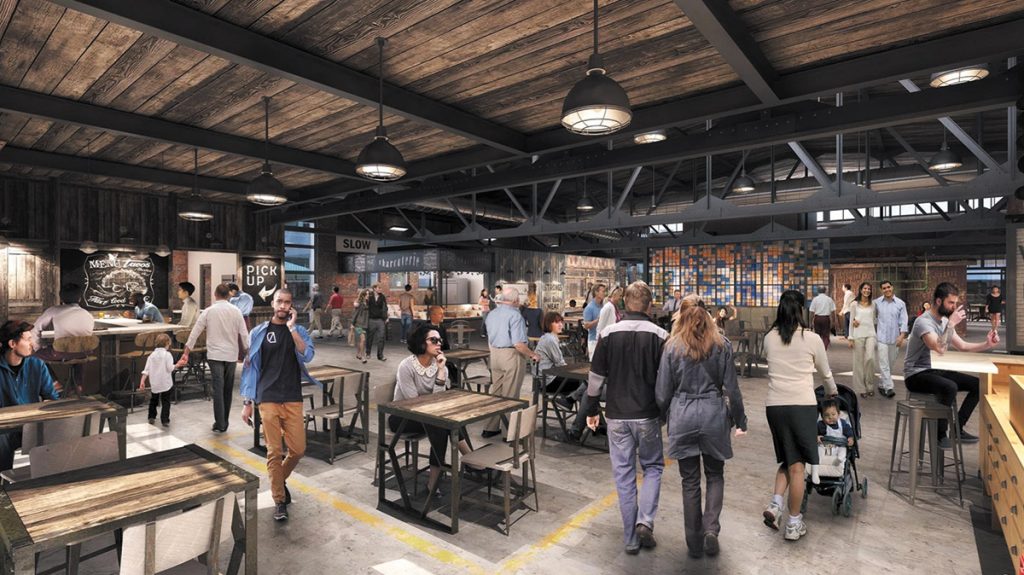 The Bottleworks District on Wednesday announced the addition of two more tenants who are expected to open as part of Phase 1 of the project later this year.
Sundry and Vice, a cocktail bar, and Certain Feelings Coffee Co. join a growing list of tenants for the first phase of the 12-acre, $300 million mixed-use development at 850 Massachusetts Ave., officials said.
The businesses join 16 other tenants confirmed for the Garage Food Hall lineup. The food hall is expected to open in October.
Sundry and Vice was founded in 2015 in in Cincinnati's Over-the-Rhine neighborhood. Bottleworks will be its second location. The bar, which will take 1,645 square feet in the Garage, specializes in inventive cocktails with an apothecary-style design.
Certain Feelings is a new concept from the owners of Coat Check Coffee, 401 E. Michigan St.; Provider coffee shop, 1101 E. 16th St.; and Irvington bar Strange Bird, 128 S. Audubon Road. The shop plans to take 680 square feet and source and roast its own beans.
"We are thrilled to expand our brand to Bottleworks District," said Courtney Thompson, co-owner of Certain Feelings, in written remarks. "Two of our existing cafes are located in historic buildings, so the transition to Bottleworks seemed like a perfect fit for our theme and vision. We're looking forward to bringing a fresh, new light into the historic place."
In addition to restaurants and 175,000 square feet of retail space, the Bottleworks development is slated to include a boutique hotel, residential options and 180,000 square feet of flexible office space.
Part of the development is expected to open as early as June with the hotel and food hall slated to open in October or later in the year.
Please enable JavaScript to view this content.