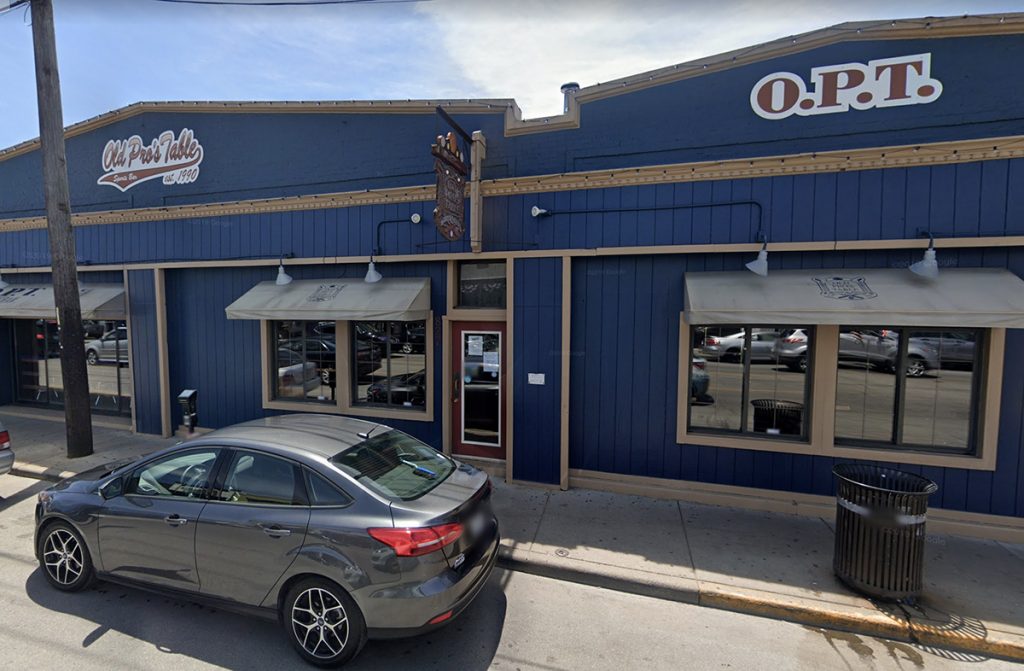 Old Pro's Table, a 30-year-old sports bar in Broad Ripple, has called it quits permanently, its owners announced Thursday.
The tavern and eatery finished first in the 2016 WRTV BestBarIndy competition.
In addition to alcohol, the establishment at 827 Broad Ripple Ave. offered a menu that included thin-crust pizza, wings, nachos, chicken tenders and fries.
"It is with heavy hearts that we announce the permanent closure of Old Pro's Table," the business posted on social media. "We had hoped to be holding our 30th anniversary bash at this time, but as we all know, circumstances have changed. It is in the best interest of our staff, and the business, to say goodbye at this time."
The statement was signed by co-owners Nicole Harlan-Oprisu and Tim Oprisu, among others.
Harlan-Oprisu also is operating partner at local restaurants The Northside Social, Northside Kitchenette, The Nook by Northside, Delicia and La Mulita. She told IBJ in late March that revenue was down 70% at her businesses across the board because of pandemic stay-at-home restrictions.
She said the state's refusal to ease takeout alcohol rules during the pandemic and allow for the sale of premixed drinks for carryout made it difficult to be successful.
Please enable JavaScript to view this content.