Linda Broadfoot, who stepped down last week as the director of Indy Parks and Recreation, has been named the CEO of the Indianapolis-based hunger-relief organization Second Helpings.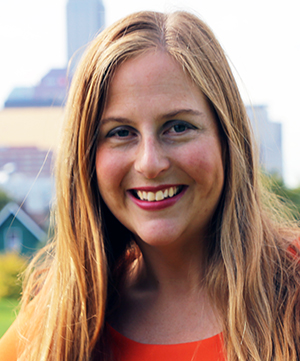 She is expected to join the not-for-profit group in October. Broadfoot's appointment coincides with the retirement of Jennifer Vigran, who is leaving Second Helpings in October after serving the organization in various roles for 20 years.
In its announcement of Broadfoot's hiring on Thursday, Second Helpings noted that Broadfoot and the parks department have been key allies during the pandemic. Through a partnership with Second Helpings, Indianapolis parks have distributing 240,000 meals since March 2020 to address pandemic-related food security gaps, the group said.
"I'm incredibly honored to join the Second Helpings team, whom I have admired for many years," Broadfoot said in a media release. "Having handed out Second Helpings meals in the height of the pandemic in 2020, I saw firsthand the importance of the work for greater Indianapolis residents.
Second Helpings conducted a national search for Vigran's successor but still landed on a local candidate.
"Linda was an early frontrunner because of her contagious passion for Indianapolis, and her involvement in her previous organizations means that she understands Second Helpings' mission and has seen the impact of our meal distribution up close and personal," said Pat Gamble-Moore, chair of Second Helpings' board of directors.
Second Helpings is one of the area's largest hunger relief organizations and provides food for the clients of more than 100 other not-for-profit organizations. Its food rescue and hunger relief programs in the past year distributed 2 million prepared meals for children, families, and seniors in central Indiana.
Second Helpings also addresses the underlying causes of poverty through its Culinary Job Training program, which helps unemployed and underemployed adults build careers in the food-service industry.
Broadfoot began as director of Indy Parks and Recreation in 2016. In 2017, she launched the annual "Pack the Parks" initiative, which encourages residents to make use of the city's 212 parks and 153 miles of trails.
Under her tenure, she secured a 23% increase in the Indy Parks operating budget and made $70 million in upgrades to green spaces and Indy Park facilities.
Significant projects under Broadfoot's tenure included remediation and redevelopment efforts at Sandorf Park, the establishment of Commons Park and a planned family center at Broad Ripple Park through a partnership with Community Health.
This year, funding was announced for upgrades to Riverside Park, Frederick Douglass Park, Krannert Park and Grassy Creek Park through the Circle City Forward project.
Broadfoot, a Butler University graduate, previously was director of marketing and business development at Well Done Marketing in Indianapolis and executive director of the IPS Education Foundation. She also spent four years on the executive team at Keep Indianapolis Beautiful.
Please enable JavaScript to view this content.