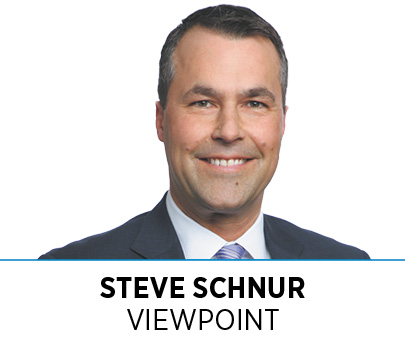 In a move that should alarm all Americans, the American Red Cross recently announced it is experiencing its worst blood shortage in a decade. In fact, the nation's blood supply has been at historically low levels for nearly four months.
In recent weeks, blood centers across the country have reported less than a day's supply of blood of certain critical blood types. This situation poses a terrible risk to patient care and is forcing medical staff here in Indiana, as well as around the country, to choose who can receive needed blood transfusions and who must wait.
Many individuals have responded to the call for help by giving blood, but it is my belief that those heroic souls cannot sustainably address the problem. Businesses can make a big impact in easing this shortage.
We at Duke Realty Corp. have worked closely with the American Red Cross since 2018, helping them with blood drives, CPR training and fire alarm installation. The pandemic did not stop our support as our outstanding workforce added mask-making to their skill sets.
Like every business, we were highly concerned about safety when the pandemic began. But when that concern stopped others from hosting blood drives, we consulted with experts about how we could safely continue. We opened our corporate headquarters in Indianapolis to the public as well as our workers and have conducted 18 blood drives since the pandemic began. We plan at least 10 more this year, starting with one on Feb. 11.
I'm urging all business leaders, here in Indiana and across the country, to join us in helping address this national crisis. Offering your facilities to a blood drive is not complicated, nor is it expensive. We have two years of experience to prove it can be done safely, even in this age of COVID.
The return on investment for hosting regular blood drives is extraordinary because you will literally save human lives. Perhaps not your workers' lives today or tomorrow, but someone's workers, and likely yours (even yourself) at some point.
Additionally, our employees appreciate being able to give back to their community so conveniently, and they appreciate an employer that views such activities as part of corporate responsibility.
This is not a one-and-done endeavor. U.S. hospitals require more than 45,000 units of blood every day of the week to meet patient needs. The American Red Cross supplies about 40% of that blood.
Because blood components have a short shelf life, blood supplies must be constantly replenished. Blood can take up to three days to be tested, processed and made available for patients, so it's the blood already on the shelves that helps save lives in an emergency.
Our experience is that, when an organization rolls up its sleeves together to achieve a common goal, everyone wins.
It is my hope that the business community will recognize and respond to this national crisis immediately by reaching out to the American Red Cross or other blood centers to learn how to take part not just this month, but as a regular part of their operations.•
__________
Schnur is executive vice president and chief operating officer at Duke Realty Corp. and an American Red Cross Greater Indianapolis board member.
Please enable JavaScript to view this content.