In at least seven states, leaders have granted businesses protection from coronavirus-related lawsuits. In more than a dozen others, such legislation is under consideration.
But in Indiana, at least so far, there's no immunity proposal on the table—not because of a lack of interest but because the federal government can act much faster.
In fact, U.S. Senate Majority Leader Mitch McConnell, R-Kentucky, has made liability protection a key focus of what's expected to be another coronavirus aid package yet this summer.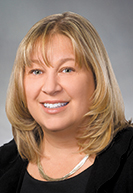 Nationwide, businesses and the organizations that represent them are fearful that a wave of coronavirus-related lawsuits is on the horizon as employees return to work and customers return to stores, restaurants and other public places, even as COVID-19 continues to spread. They're pushing Congress and their state representatives for protection from civil suits if customers or employees are exposed to or catch COVID-19 at their place of business.
But the idea is facing resistance from some Democratic lawmakers, labor unions and other critics, who fear a liability shield could encourage reckless behavior from businesses.
Most states that have granted such protections, either through legislation or a governor's executive order, have done so only for businesses that adhere to CDC and state guidelines for reopening safely.
Here, the Indiana Chamber of Commerce, Indy Chamber and the Indiana Restaurant and Lodging Association are among organizations calling for liability immunity. But rather than asking state lawmakers to take up the issue, they're calling on the federal government to act.
That's largely because Indiana's part-time Legislature isn't scheduled to meet until November—and that's only for one day. Lawmakers aren't set to return to the Statehouse in earnest until January.
Also, Gov. Eric Holcomb does not have the power to issue such protections through an executive order, according to his spokeswoman. He could call the Legislature into a special session but has said that's not needed.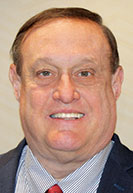 Melissa Coxey, executive director of the Indiana Retail Council, said the council will consider adding the liability issue to its legislative agenda for the 2021 session but isn't currently lobbying state officials for immunity.
So far, personal-injury or wrongful-death suits related to COVID-19 are uncommon, according to a tracker by Richmond, Virginia-based law firm Hunton Andrews and Kurth, which has been tallying virus-related legal actions.
Of the roughly 3,100 COVID-related suits filed nationwide as of June 30, just nine were personal-injury cases filed by people exposed to COVID-19 in a public place. Four were wrongful-death suits.
In Indiana, no such complaints have been filed. Of the 37 suits listed for the state, most were related to insurance. Others have to do with education, civil rights and contract disputes.
Still, both the Indiana and Indy chambers have heard from business owners who are concerned they'll be sued, even if they adhere to federal and state guidelines for reopening.
Good-faith effort
Indiana Chamber President and CEO Kevin Brinegar, who has been working alongside other state chambers to push for federal legislation, said the issue is a significant concern when many businesses have struggled during the pandemic to even keep their lights on.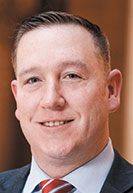 "It could be very devastating, particularly if there were multiple suits even of the same nature at a time when they're already struggling with the economic impact of this," he said.
Businesses that are putting forth a good-faith effort to keep employees and customers safe shouldn't be burdened with the worry of lawsuits, chamber leaders say.
"All businesses should be following federal, state and local guidance," said Mark Fisher, chief policy officer at Indy Chamber. "If they're looking to bring back employees, reopen and get back to business, and if they're following those guidelines, they should be provided protection so they're not subject to frivolous lawsuits."
Fisher said because the country is covered with a patchwork of differing state guidelines for reopening, Indy Chamber would prefer the matter be addressed by Congress in the next coronavirus relief package. The U.S. Chamber of Commerce is also lobbying for that path.
In May, the U.S. chamber and dozens of state chambers sent a letter to Congress urging it to pass "timely, temporary and targeted liability relief legislation to provide businesses a safe harbor from unwarranted lawsuits that, left unchecked, will endanger the fight against the pandemic and undermine the safe and orderly return to work for millions of Americans."
The letter seeks temporary protections against COVID-19-exposure claims for businesses that work to follow government guidelines; health care providers and facilities on the front lines of the COVID-19 response; manufacturers that repurposed production and distribution to provide PPE, sanitizers and other needed countermeasures; companies that have donated their stock of supplies to hospitals and medical professionals; and public companies that could face securities lawsuits.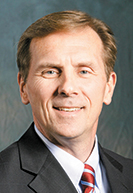 McConnell and the Republican-controlled Senate have taken special interest in pushing to ensure immunity legislation is included in the next relief package.
"If there's any red line, it's on litigation," McConnell said in early May. "The litigation epidemic has already begun."
And he said again last week that such protections for businesses, hospitals, universities and more are "not negotiable."
But Democrats who control the U.S. House are reticent to provide such protections, arguing that they could hurt workers who contract COVID-19 on the job.
U.S. Rep. Andre Carson, an Indianapolis Democrat, told IBJ in a statement that he would want to see a specific proposal before taking a stand, "but, in general, I am not supportive of blanket immunity for corporations related to this pandemic.
"I understand that businesses are eager to re-open safely and responsibly. Unfortunately, however, the reality is that people are still reluctant to go back to work or to shop unless they feel safe. This means we must ensure that corporations can be held accountable if they don't act responsibly."
Brett Voorhies, president of the Indiana State AFL-CIO, called a liability shield nonsense. He said workers should be able to hold their employer accountable to cover medical expenses or time off work if they contract COVID-19 on the job.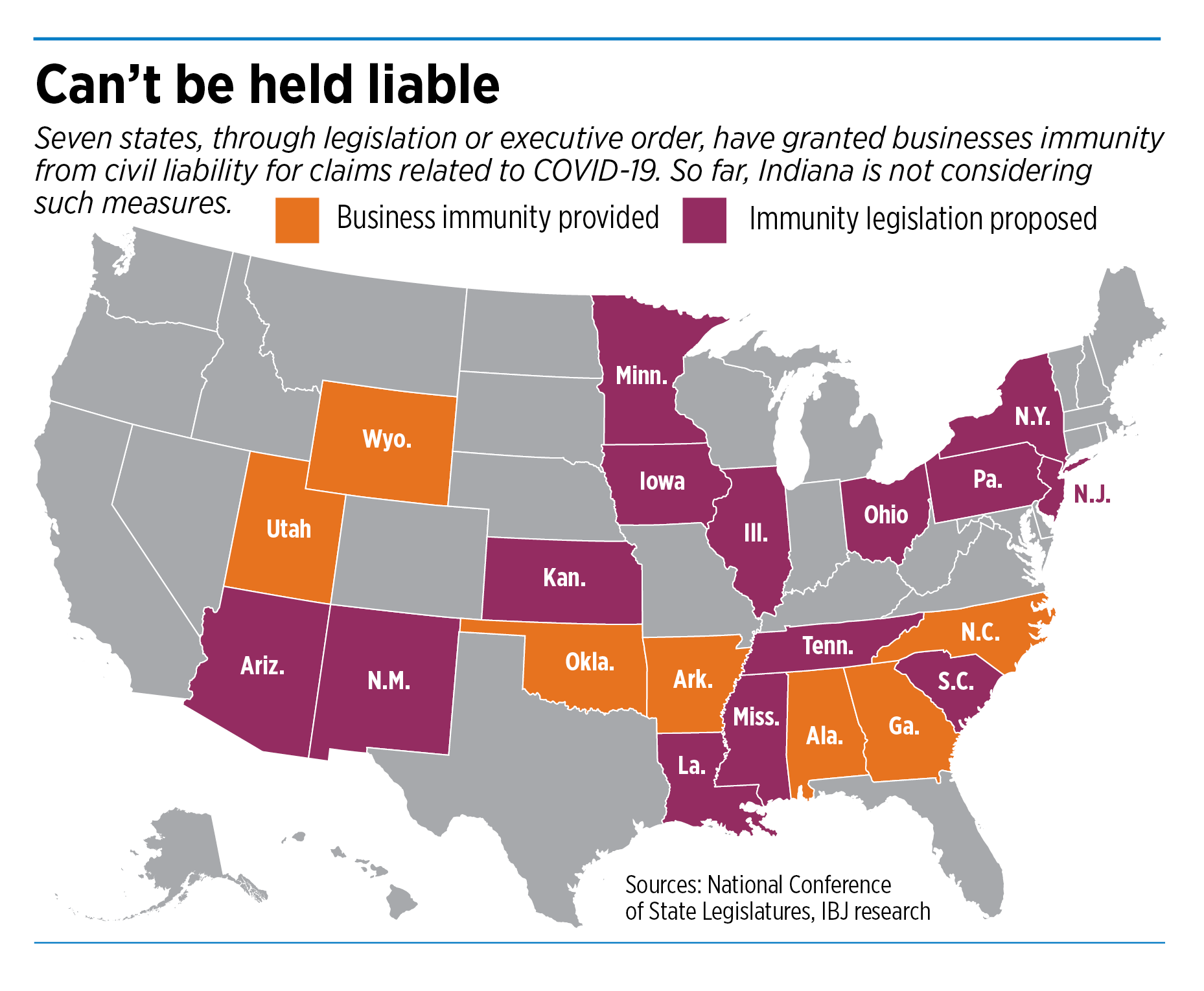 Businesses should be doing contact tracing and should be following CDC guidelines, he said, which should keep their employees safe on the job.
"I know we're in new times, but now is not the time to put the burden on workers," he said.
State radar screen
If Congress takes no action or the Indy Chamber finds the protections aren't strong enough, it might ask state lawmakers to address the matter once they reconvene in the winter, Fisher said.
The state chamber has shared members' concerns with the governor's Economic Recovery Task Force and the Governor's Office and his general counsel. They've also spoken with legislative leaders, so it's on "their radar screen," Brinegar said.
The governor's press secretary did not respond by IBJ's deadline to an email asking whether Holcomb would support such legislation or whether he'd encourage lawmakers to take it up as part of his own agenda.
Mike Ripley, vice president of health care policy and employment law for the Indiana Chamber, said the organization is considering related issues for its 2021 legislative agenda.
He said a serious injury and hospitalization should be required for someone to qualify to file a lawsuit. There is concern about lawsuits stemming from flu-like symptoms or someone simply coming in contact with a person who has tested positive, Ripley said.
Such a requirement would "alleviate the potential for frivolous suits when there was fear of contact or limited contact," he said.
The chamber would also push for retroactive "safe harbor" provisions, to protect businesses that follow CDC guidelines as well as manufacturers that have ramped up the production of PPE supplies or converted facilities to meet demand and in doing so waived or sped up quality-assurance steps.
The chamber is additionally looking to strengthen Worker's Compensation language as it applies to COVID-19. California and some other states have recently changed their standards to now presume that an employee who files a claim contracted COVID-19 at work. To beat the claim, employers would have to prove the worker contracted the illness elsewhere.
The Indiana Chamber wants the burden of proof to fall on employees seeking the benefits.
For now, both local chambers are encouraging members to be as cautious as possible and to follow CDC guidelines, which include ensuring employees are reasonably separated, recommending masks and making hand sanitizer accessible to workers.•
Please enable JavaScript to view this content.