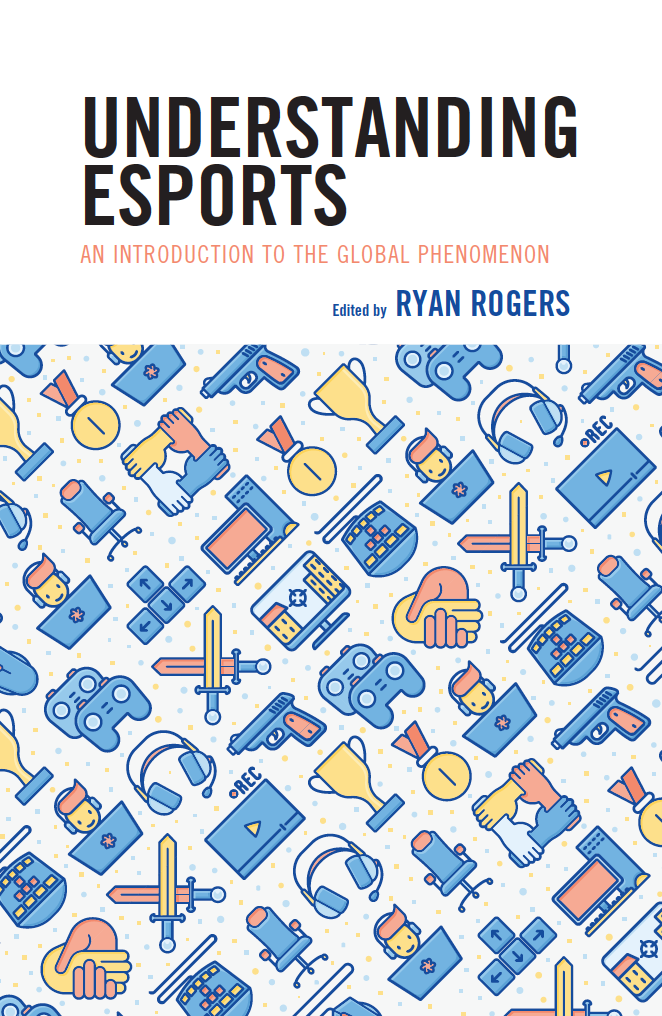 When professor Ryan Rogers began teaching Butler University's first class entirely on esports in the spring of 2018, he looked high and low for books and course materials on the subject.
When he didn't find much, he decided to create his own book.
Rogers' book, "Understanding Esports: An Introduction to the Global Phenomenon," was published in late September, and the 36-year-old professor hopes it's a significant step in creating a greater understanding of video games and the people that play them as well as expanding the esports curriculum at Butler.
The book, which is available on Amazon and through its publisher—Lexington Books—includes contributions from 30 writers to explore the rise and current state of esports in a big-picture way. Beyond helping readers understand what esports are, the book discusses why they are significant culturally, psychologically, economically and historically.
Rogers' book also delves into the benefits and downsides of gaming and where it's headed in the future.
Lexington Books calls "Understanding Esports" one of the first books of its kind.
James Paul Gee, a professor and researcher at Arizona State University, calls Rogers' book "an excellent user manual for an exciting ride into uncharted territory."
Rogers, a professor of sports and creative media who joined Butler in 2017, wasn't surprised by the dearth of academic and research materials on esports.
"Esports developed so quickly," he said. "Anytime you're talking about something in the rapidly changing tech-related field, academia has a hard time keeping up."
Rogers said his esports class has been met with enthusiasm at Butler and is growing in popularity. Rogers, an avid video game player himself, also started an esports team at Butler in 2018, which competes as a club sport.
"My hope is that the book helps push esports forward," Rogers said. "There's still a strong stigma to video games players. There's still this stereotype that those in esports are loaners and losers playing video games in their parents' basement."
Rogers wants his class to give Butler students a deeper understanding of the esports phenomenon.
"More practically, esports is a rapidly growing industry, and I see opportunities for our students where they can make a mark," Rogers said.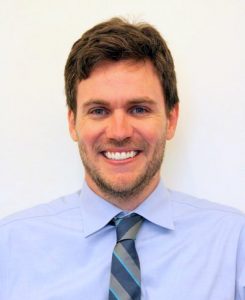 Rogers is hopeful Butler's esports curriculum will broaden to include classes focused on the technical skills required in the esports industry, media needs of esports and classes centered on broadening esports' demographics—including a higher participation from women.
"I definitely see opportunities to expand this curriculum," Rogers said. "I think you could build an entire major around it."
In the last decade, esports has become a global sensation.
In the United States, Staples Center in Los Angeles and Madison Square Garden in New York have hosted recent events.
In southern Poland, the 2017 Intel Extreme Masters World Championship drew 173,000 spectators over five days. That's an average daily crowd of nearly 35,000.
"I don't think many people completely grasp the power of this movement," said Ken Ungar, who owns local sports marketing agency Charge, which works in the esports realm.
Esports was included in the 2018 Asian Games, and the International e-Sports Federation, a South Korean organization, has received a response from the International Olympic Committee outlining the process to allow esports to be recognized as an Olympic sport.
Newzoo, a San Francisco-based esports, gaming and mobile communications research firm, estimated the esports global market will hit $1.1 billion this year, a 27% year-over-year increase.
Sponsors, including Audi, Axe, Coca-Cola, Doritos, Geico, HTC, Logitech, McDonald's and Nissan, will spend more than $450 million on esports this year. Amazon, Alibaba, Google, Disney, Sony and Microsoft recently joined the fray.
Please enable JavaScript to view this content.