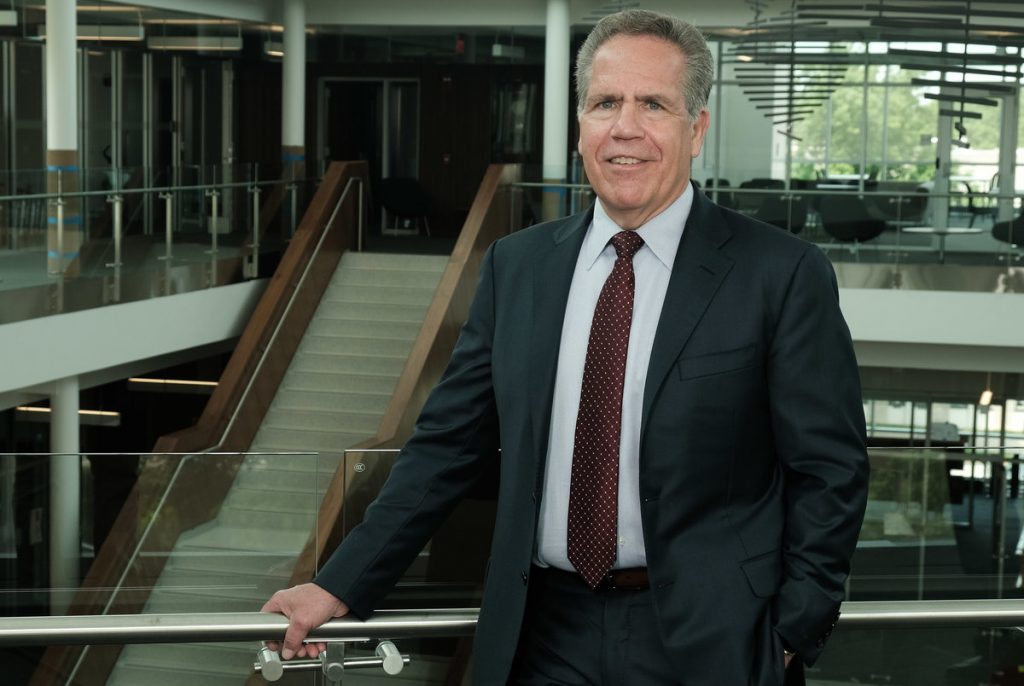 The Butler University Board of Trustees voted unanimously on Friday to extend President James Danko's contract through August 2024—four years beyond his current agreement.
The decision came just a week after Butler announced it had raised $171 million from 27,000 donors during the "quiet phase" of its largest-ever fundraising campaign.
The effort, named "Butler Beyond: The Campaign for Butler University," is aiming to raise at least $250 million overall by May 2022 as the school embarks on a new strategy.
Butler's board chairman, Jatinder-Bir "Jay" Sandhu, said in a statement that Danko "exemplifies the kind of leadership that makes our university so special, with a style we have all become familiar with: extremely high expectations of himself and others, nonstop forward momentum, and the empowerment of others to develop new ideas and run with them."
Danko became the school's 21st president in 2011. His last contract extension came in 2015 and was set to run through Aug. 31, 2020.
The university did not say how much Danko would earn under the new contract. According to the school's not-for-profit tax forms, Danko had a salary of $590,428 in the fiscal year that ended May 31, 2018.
In 2016—the most recent year for which data is available—Danko's salary ranked 147th among 528 private university presidents.
During Danko's time as president, Butler has had its most successful fundraising years in its history. It also joined the Big East athletic conference, and it has been recognized for two straight years at the top of U.S. News & World Report's list of best Midwest universities.
In addition, the university has created a number of new programs and majors and undertaken several significant construction projects, most recently moving the Lacy School of Business into a new, 110,000-square-foot building and breaking ground on a $100 million renovation and expansion of its science facilities.
"This resource will not only directly benefit Butler students and community members," Danko said in a statement about the science complex. "It will play a key role in supporting 'brain gain' in our region."
Danko, 66, came to Butler from Villanova University, where he was dean of the business school. He succeeded Bobby Fong, who had led the university through a decade of enormous growth.
Danko had been at Villanova for six years, helping to develop an undergraduate business program that ranked among the top 20 in the nation. Applications to the business school doubled during his tenure, according to his online biography, and financial gifts to the school quadrupled.
He previously served in leadership roles at Dartmouth University, the University of Michigan and the University of North Carolina-Chapel Hill.
Before entering academia, Danko spent nearly 20 years as an entrepreneur, running a surgical supply company he founded as a 19-year-old. He expanded the business over the years before selling Exercare Corp. in 1990.
Please enable JavaScript to view this content.