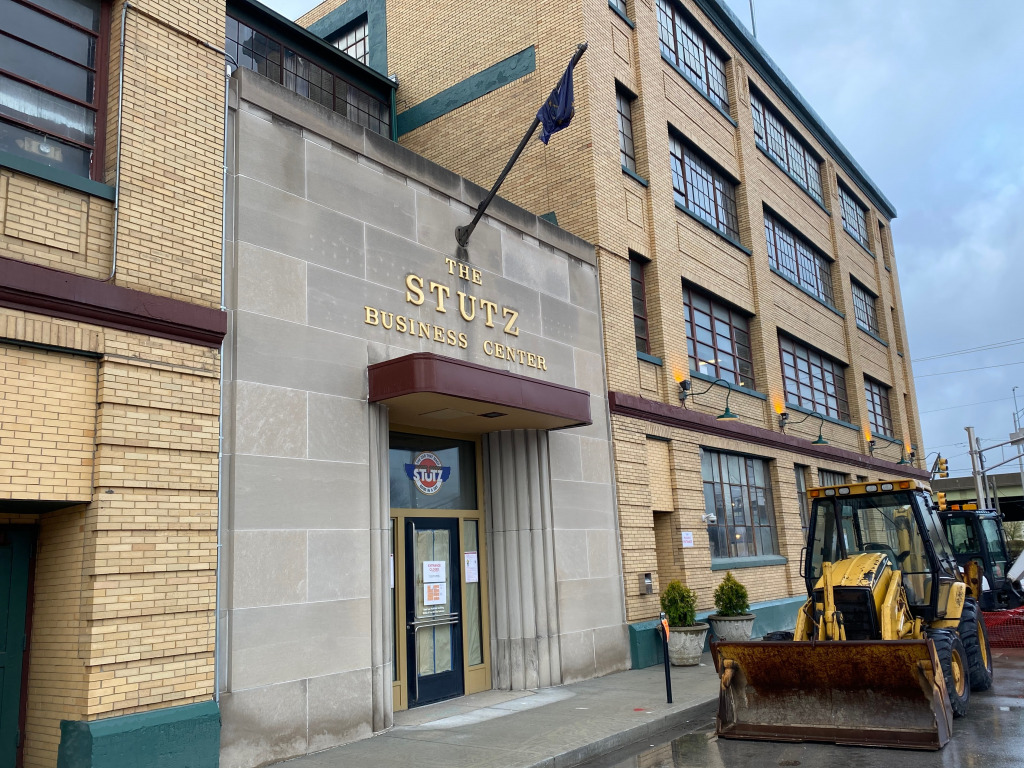 Four tenants, including new locations for Cafe Patachou and Amelia's Bread, plan to open this year at the historic Stutz Motor Car Co. factory complex in Indianapolis.
SomeraRoad Inc., a New York-based firm that acquired the property in 2021 for $25.8 million, confirmed Friday the four businesses will open on the ground floor of two Stutz buildings closest to the intersection of North Capitol Avenue and 10th Street.
Built in phases beginning in 1911, the Stutz complex, 1060 N. Capitol Ave., is made up of seven buildings that occupy an entire city block. SomeraRoad intends to initially spend about $57 million to renovate the property to accommodate new retail uses, co-working spaces, event space and a fitness and lifestyle center.
The first Cafe Patachou opened at 49th and Pennsylvania streets in 1989, and owner Martha Hoover has since expanded her restaurant business, Patachou Inc., to 13 eateries of varying concepts, including five existing Cafe Patachou locations, two Napolese restaurants and two Public Greens Urban Kitchens.
At the Stutz, Cafe Patachou will be a 3,000-square-foot restaurant.
Amelia's Bread opened in 2015 as a complementary bakery next door to Bluebeard restaurant in the Holy Rosary neighborhood. A second Amelia's, 1637 Nowland Ave., opened in the Windsor Park neighborhood. At the Stutz, Amelia's will occupy 1,800 square feet.
Also in the works for the Stutz:
Barista Parlor, a Nashville, Tennessee, coffee shop that's expanded to seven locations since its founding in 2012. The Stutz site, planned for 2,600 square feet, will be the first Barista Parlor in Indianapolis.
VisionLoft Events, planned for 7,000 square feet. In an email interview, VisionLoft co-owner Julie Johnston said the space will be used for weddings and corporate events.
In addition to using indoor space, all four tenants will have outdoor capacity at a courtyard at the Stutz, said SomeraRoad Director of Acquisitions Basel Bataineh.
"We've received a vote of confidence from four incredible small business owners by choosing to grow their businesses within the Stutz," Bataineh said. "I think they see a vision of a rehabilitated and modernized unique building."
Bataineh said buildings such as the Stutz, where automobile engineer and designer Harry C. Stutz built luxury cars until the Great Depression, represent the future of commercial real estate.
"People love historic buildings with unique architecture," he said. "The Stutz has plenty of those things."
The Stutz was dormant for decades, until local businessman Turner Woodard revived it as a business center in the early 1990s. Woodard sold the building, which eventually became home to dozens of art studios, to SomeraRoad.
Please enable JavaScript to view this content.