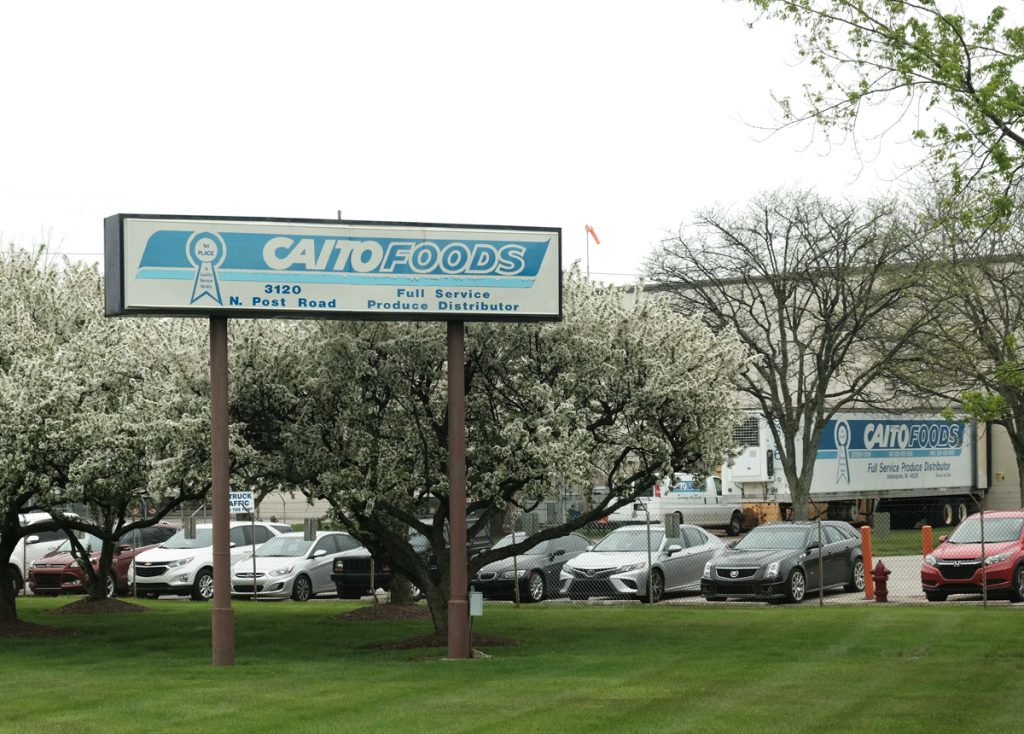 Fruits and vegetables distributor Caito Foods LLC has notified state officials that the company plans to close a portion of its east-side operations, eliminating 333 jobs this spring.
Caito sent a letter to the Indiana Department of Workforce Development on Thursday saying that it will close its Fresh Cut division, with job terminations expected to begin on or about April 27.
The Fresh Cut operation at Caito's main campus at 3120 N. Post Road cuts and packages fresh produce for distribution to retailers. Caito's traditional  produce-distribution operations will remain in business.
In its letter to the state, Caito cited "a recent unforeseen cancellation of a customer contract that makes up the majority of our Fresh Cut business" as the reason for the closure. It did not identify that customer.
Caito is owned by Grand Rapids, Michigan-based food distributor SpartanNash.
"This (layoff) notification does not impact the Caito Foods produce distribution operations which have been the foundation of the Caito business since 1965," SpartanNash said in a written statement.
SpartanNash acquired Caito for $218 million in cash in January 2017, and since then, Caito has gone through some rocky patches.
In August, SpartanNash announced it would close Caito's Fresh Kitchen operation, which cooked and packaged meals and side dishes such as salads, pasta, deli meats and pinwheel sandwich wraps.
Caito had opened the $32 million, 120,000-square-foot Fresh Kitchen facility in January 2017 to capitalize on the trend of takeout prepared foods sold at grocery stores, convenience stores and other outlets.
SpartanNash acquired Caito in part because of Fresh Kitchen. But that part of the business didn't perform as expected, leading SpartanNash to close the operation and eliminate 53 Indianapolis jobs.
In a financial report issued earlier this month, SpartanNash said it has entered into an agreement to sell the Fresh Kitchen facility and related equipment, with an expected closing by the end of this quarter. It did not identify the purchaser.
Caito also has dealt with food-safety issues in recent years.
In 2018 and 2019, federal health officials identified pre-cut melons from Caito as the source of two different salmonella outbreaks. Caito recalled the affected melons, which were shipped to retailers including Kroger, Walgreens, Walmart and Whole Foods.
Brothers Philip and Joe Caito founded Caito Foods in the 1960s when they began selling produce in downtown Indianapolis. The company remained family-owned until SpartanNash bought it.
Please enable JavaScript to view this content.