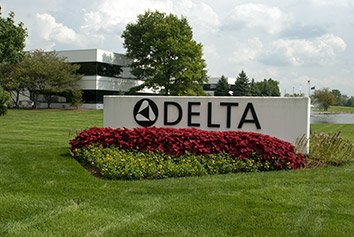 Carmel-based Delta Faucet Co. has signed an agreement to acquire New York-based Kraus USA, which makes sinks, faucets and other accessories for kitchens and bathrooms.
The deal is expected to close by the end of the first quarter of 2021, after which Kraus will operate as an affiliate of Delta Faucet. Financial terms of the deal were not disclosed.
Kraus has about 100 employees worldwide. A Delta Faucet spokesman said all of Kraus' U.S.-based employees will receive a job offer, and there will be no changes to Delta Faucet's workforce as a result of the deal.
Based in Port Washington, Kraus was founded in 2007 and makes kitchen and bathroom fixtures and accessories. It sells its products through a variety of retail websites including Lowe's, Amazon, Home Depot, Menards, Costco, Wayfair and others.
Delta makes kitchen and bathroom faucets, shower heads, and related accessories under the Delta, Brizo and Peerless brands. The company employs 2,350 people worldwide. Its manufacturing facilities are in Greensburg; Jackson, Tennessee; Lapeer, Michigan; Morgantown, Kentucky; and Panyu, China.
"We are excited to add the Kraus team and their capabilities to the organization," Delta Faucet President Ken Roberts said in a prepared statement. "Kraus' complementary products, primarily kitchen and lavatory sinks, as well as accessories, and its robust online presence, will strengthen our market-leading offerings, and drive further growth."
Writing about the acquisition and Kraus' strong online presence, Zack's Equity Research noted that "the pandemic has accelerated the shift toward a more digital world and triggered changes in online shopping behaviors that are likely to have lasting effects."
Delta Faucet is a division of Livonia, Michigan-based Masco Corp., which was founded in 1929 by Alex Manoogian and two business partners. The company was originally called Masco Screw Products and made machined parts for the automotive industry.
In 1952, Manoogian acquired the rights to a single-handle washerless faucet. He redesigned the product and launched Delta Faucet two years later.
Please enable JavaScript to view this content.