Editor's note: This story has been corrected to note that enough solar systems have been installed in Indiana to power 53,586 homes. The story originally said that was the number of Indiana homes equipped with solar systems.
With its gloomy winters and leaden skies, Indiana doesn't seem like the most promising place to start a solar-energy company. Especially one with national aspirations. But the climate hasn't deterred serial entrepreneurs Kelly Hipskind and Patrick Poer from placing their new firm, Sun FundED, in Carmel.
Perhaps that's because they believe they've created a killer app that sets their offering apart.
The company, which incorporated in April 2018, specializes in providing what amounts to turnkey services for school systems that want to install solar-power systems, but lack either the funds or the know-how to handle it themselves.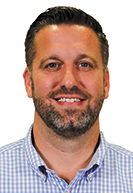 "There are significant challenges that schools face when wanting to adopt solar energy," Poer said. "Some of them are regulatory, some are financial and some have to do with procurement. We looked at that and said, 'This looks like a problem that desperately needs to be solved in order for schools to really take advantage of not only the cost savings that solar provides, but also the educational and environmental benefits.'"
Many schools are interested in deploying solar-power systems, but deeply uninterested in putting up millions to pay for them, overseeing their construction, then shelling out maintenance funds. Solar FundED plans to avoid this problem by offering "solar as a service." The company handles everything from navigating local regulations to hunting up tax credits to engaging subcontractors for construction to maintaining the system—in theory, for decades—once it comes online.
Ideally, the only change the school system sees is that its monthly electricity bill comes from Sun FundED rather than its local utility. And it's a bill that, if the company's business model holds up, will be appreciably smaller.
Sun FundED refers to itself as an "education services company," rather than a solar installation firm—in part because it offers an educational component to each installation. For instance, the firm offers a special facility where kids can experiment with a couple of solar panels all their own.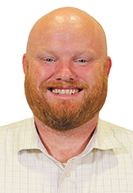 So far, a handful of school systems—including Otsego Public Schools in Michigan, Taylor University and NEO New Vistas High School & Adult Education in Portage—have taken the company up on its offer, and have either deployed or are about to deploy solar panels.
About 40 more schools, most in Indiana and Michigan, have also signed letters of intent to do solar projects.
If all goes as planned, Sun FundED would like to deploy its schools-only business model across the country, achieving a level of volume that allows it to decrease its prices further.
There seems to be lots of fertile ground. National studies estimate a market for 100 gigawatts of power generation at U.S. educational institutions, with a current market penetration of only 50 megawatts. Of the 7,332 schools in the United States, only 5.5% have gone solar—81% of those in the last five years.
Otsego Public Schools was one of the earliest of the early adopters, signing an agreement with Sun FundED in August 2019 and starting solar-panel installation this November.
For Otsego, Sun FundED's package of services made the sale.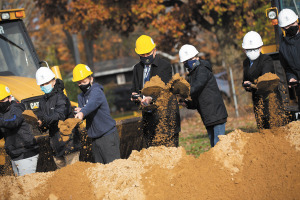 "They're exclusively education-based, and they're a full-service provider, meaning they're going to maintain their solar panels and do any maintenance and repairs on those," said Meredith Weathers, director of finance for Otsego Public Schools.
It's estimated it will cost Sun FundED $2.5 million to install panels on buildings at the school system's main high school campus and at two elementary schools. The company also gave the school system $400,000 at the groundbreaking ceremony (which will be used for scholarships).
"In the first year after we make payments, we're supposed to see energy savings of about $25,000," Weathers said. "Overall, we're looking to save about $3.2 million in the long run."
'Complementary skill sets'
Though neither Hipskind nor Poer had any experience with solar power before starting Sun FundED, they had founded companies that dealt with schools. Hipskind developed a teacher evaluation platform called Own It!, which was sold to Herff Jones. Poer co-founded the fleet tracking company Synovia Solutions, which created Here Comes the Bus, a software app that allows schools and parents to track the exact location (and arrival time) of school buses.
"My greatest fulfillment and joy and professional success is coming in and helping schools," Hipskind said. "So, when Patrick left the business he was in, we said, 'Man, a lot of people have said we've got complementary skill sets. We're both entrepreneurs. It would be really great to partner up and do some good.'"
But beyond wanting to do "something in tech," they weren't sure what their new business would be.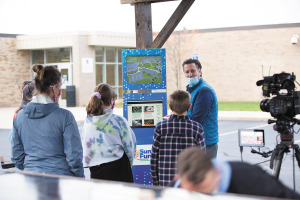 "A solar-installer friend of Patrick's started educating us that there's a lot of schools interested in solar that haven't done it yet, with the tax credit that's out there that schools can leverage as a tax-exempt organization," Hipskind said.
The partners, using a very small core of actual employees and advisers, decided they wanted to own the national school-solar niche. Picking some kind of specialty, then taking it national, is probably mandatory if the company wants to grow. Because right now, Indiana hosts about a hundred smallish solar companies of various stripes. And the state isn't exactly in the forefront of the alternative-energy revolution.
"Indiana has traditionally been a coal state," Poer said. "The utilities have been slower to adapt. … They know the ground is shifting. But there are definitely changes within the state that need to happen in order to catch up with our more progressive neighbors—especially Michigan, Illinois and Ohio."
"I would say our adoption rate and the level of interest in Sun FundED's business model is being more quickly accepted in Michigan than Indiana, which is unfortunate," Hipskind added. "Because we're two Indiana boys, and you always want to take care of your home state."
National plans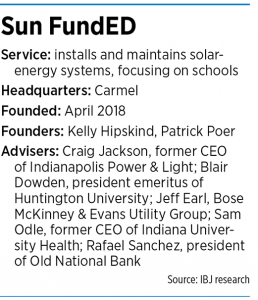 According to the Solar Energy Industries Association, a national trade group, Indiana ranked 23rd among U.S. states in solar-power development in 2019, with just more than 454 megawatts of power installed. Another 1,793 megawatts of solar is set to come online in the next five years.
The state also ranked 23rd in the nation in terms of jobs generated from solar power, at 3,600.
A paltry 0.57% of the state's power comes from solar, a supply capable of powering 53,586 homes. An estimated $702 million has been invested in solar in Indiana, $116 million in 2019 alone.
But there's one number that matters quite a bit more than any of these. The price of harnessing solar power declined some 38% during the last decade—and is expected to keep falling. Already cheaper than coal and gas power in many markets, solar's potential is only expected to grow as prices continue dropping.
"Our focus, for the next 12 months, is Indiana and Michigan," Hipskind said. "And then we will expand into other markets."
"We're still in early stage," Poer said. "We've been living on investor dollars, and we've raised about $2 million to date. We obviously have to be careful stewards of that cash. But we've got good investors and good alignment with our school partners."
The biggest problem the company has faced so far has been the pandemic. Indeed, Weathers at Otsego Public Schools said that, just before the system shut down over COVID-19, Sun FundED had arranged an on-site presentation about its solar program that had some 50 Michigan school systems planning to attend. It was, of course, canceled, although the system has still helped out with "virtual" requests for information.
Hipskind and Poer said that, though the pandemic has been "painful" for the company, it has also toughened it.
"It was nerve-wracking for schools," Hipskind said. "It was nerve-wracking for Sun FundED. But the silver lining is that it bonded us closer with our customers. So it's that much stronger than it would have been."•
Please enable JavaScript to view this content.