Carmel tech startup Shiftlab is dropping into overdrive.
The software-as-a-service company, which was founded in the second quarter of last year, recently secured a local tech veteran to be its CEO and hit its primary goal on its seed round of funding.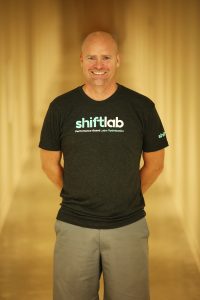 Shiftlab co-founders Devin Shrake and Erik Schesselman this month hired tech veteran Mitch Black as the startup's chief executive.
Shiftlab makes and markets software that uses artificial intelligence and algorithms to help  companies staff their work shifts with the proper personnel to optimize sales and profitability.
Black was an angel investor in Shiftlab and served as an advisor alongside Todd Richardson, Edge Mentoring CEO and former Salesforce executive vice president of administration.
Like Shrake and Schesselman, Black has extensive wireless industry experience. And Shiftlab will initially focus on selling its platform to that market. However, the company plans to extend into other verticals including retail operations, nursing and health care facilities and call centers.
Prior to joining Shiftlab, Black served as an advisor and chief operating officer of Viral Launch, an Indianapolis-based marketing tech firm that helps clients launch products and grow sales on Amazon.com. During his tenure there, Viral Launch was recognized as TechPoint's 2019 Scale-up Company of the Year.
Black also served for five years as president of Mobi Wireless Management, a Zionsville cloud-based mobility software company—which was later acquired by New Jersey-based Tangoe Inc. Under his leadership, Mobi evolved from startup to a firm with a global footprint and was chosen in 2017 as TechPoint's Tech Company of the Year.
Black spent 25 years in other executive positions with Author Solutions, BrightPoint (now Ingram Micro), PCS Wireless and Verizon Wireless.
"Shiftlab is the perfect company for me," Black said. "It leverages my background building [software-as-a-service] companies and brings me back to my roots in the wireless industry."
Shiftlab, which currently has seven full-time employees, has six companies using its software—at no charge—at 100 outlets as a beta test, company officials said.
"We've built pretty nice warm sales funnels and we plan to go commercial in March," Black said.
"Unlike other companies who provide a generic calendar and no performance or reporting metrics, Shiftlab combines real-time performance metrics, data parameters and predictive algorithms, so companies more effectively forecast and schedule better than ever," Shrake said. "We think our approach will really set us apart."
Black is confident the firm will grow quickly.
"We're solving a pretty big staffing problem," he said. "This is different than other products on the market. It uses machine learning and takes [employee] performance into account. Our goal is to have our software in 20,000 locations across North America by the end of 2021."
The company projects having more than 40 employees by the end of 2021.
Shiftlab said it has hit its initial goal for seed funding, although it declined to specify how much. It is planning to go after a Series A round of funding in early 2022, about the time it is projected to reach profitability.
Black said it's good for central Indiana to have a company like Shiftlab.
"This company is a bit different from the tech company you would typically find here in that we're not purely marketing technology," Black said. "We're excited about being a little bit different and helping diversify the tech sector here."
Please enable JavaScript to view this content.