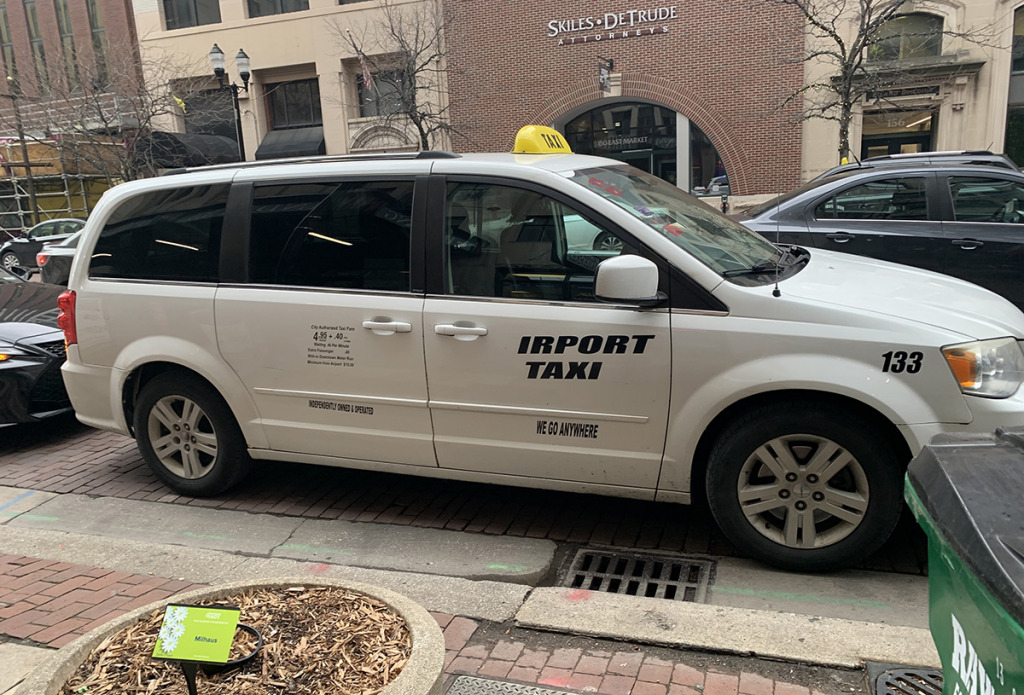 Indianapolis had 866 licensed taxis in 2013. That number has fallen to 166 over the past decade, prompting local lawmakers to call for more deregulation that they say would help traditional taxicab drivers compete with national ride-share services.
The City-County Council Metropolitan and Economic Development Committee on Monday unanimously approved a proposal that would increase the allowable age of cars used as taxis from 10 years to 15 years. The proposal keeps in place current city code that any taxicab more than six years old is subject to annual city inspection.
State law prohibits cities from regulating ride-share companies, but the Indianapolis Department of Business and Neighborhood Services (formerly the Department of Code Enforcement) imposes regulations on taxicabs. New director of the department, Abbey Brands, said the proposal aims to create more parity with Uber and Lyft for Indianapolis taxi services. 
The proposal was authored by City-County Council President Vop Osili, who has been active in taxi regulation reform over the past several years. In 2016, the council created a taxi reform commission that ultimately brought about a proposal that removed antiquated uniform requirements for drivers and decreased the minimum number of cars in a taxi fleet from 20 to five, among other things.
His current proposal advances to the full City-County Council, which will consider the measure April 3.
Nineteen taxi companies currently operate in Indianapolis, accounting for 166 vehicles in total. Just more than 30 of the vehicles will be affected by the potential policy change, Brands said.
The 80% decrease in the number of taxis over 10 years has raised concern among those who make a living by driving. About a dozen individuals in the taxi business attended the Monday committee meeting. Most were men of color who do not speak English as their first language. Three individuals spoke before the committee.
Kinndane Berake, speaking on behalf of A+ Taxi, said the change is needed because taxi companies can no longer afford to buy new cars in a declining industry and difficult automobile market.
Osmun Dejama, a driver of 20 years, recalled the critical role of taxicabs in Indianapolis' tourism and sports industries before the growth of ride-share apps. He noted that he drove visitors when the 2012 Super Bowl was hosted in the city.
"When I started the taxi, the city was not that big as it is (now)," Dejama said. "But who made the city more welcome and more attractive to the visitor is a taxi."
Haile Gebre, a leader in the taxi reform commission and manager of Airport Taxi, said his company has downsized from 80 cab drivers to 10. Changes are needed to prevent taxis from disappearing altogether, he said.
"We understand that you don't have any restriction to do on Uber or Lyft or any other ride-share. But you have the mechanism to help us to ease these restrictions, then we can compete, then we can help ourselves," Gebre said before the committee.
Please enable JavaScript to view this content.