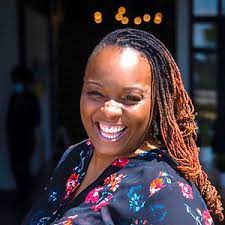 With the launch of co-working space P30 on the far-east side of Indianapolis, Executive Director Tamise Cross is off to a fast start at meeting ambitious goals for the facility.
In the next 10 years, Cross wants P30 to launch 300 businesses, create 3,000 employment opportunities and generate at least $30 million in revenue.
The co-working space includes 35 offices in its nearly 40,000-square foot building at 3039 N. Post Road. Offices span from 75 square feet to 1,300 square feet.
Cross said there's already a waiting list, with just four of the 35 offices unoccupied. Far-east-side residents are given subsidized rates. For an 80-square-foot office space, a non-resident would pay $340 a month while a resident would pay $300, Cross said.
Cross, whose background is in ministry, said P30 isl part of an effort to undo some of the tough times experienced by the far-east side. The closure of Fort Benjamin Harrison in 1996 and white flight hurt the area economically, she told IBJ.  In order to give back, businesses at P30 are required to create a social impact plan.
For $49 a month, members have access to an on-premise laundry room, fitness center, showers and a meditation room. The area also includes a podcast studio, an on-premise coffee shop, an indoor community garden and an arcade. 
Many aspects of the P30 highlight the community. The arcade space, called Duece's Arcade, is open to the public during certain hours and was created in memory of an 18-year-old killed by gun violence. Murals, including the one in the arcade, were painted by local Black artist group The Eighteen Arts Collective.
A unique partnership with modular home manufacturer Volumod allows P30 to pursue its goals. Volumod bought the building to house its manufacturing facility, but soon realized not all of the space was necessary.
P30 pays just $1 in rent—part of Volumod's social impact plan—which allows the coworking space to give subsidized rates and financial aid to community members. Volumod also manufactures the coworking space's modular office spaces.
The on-premise coffee shop is the first business to be created at the site. Cross hopes that on-site legal counsel, a dedicated podcast studio engineer and the community at P30 will help far-east side residents launch more businesses. To make it more accessible to Latino and Haitian residents, Cross said there is work being done to hire translators and put out materials in Spanish and French.
The space also offers virtual office options and temporary passes that span from a day to a week. Though the space is already functional, a grand opening event is scheduled for Oct. 28.
Please enable JavaScript to view this content.