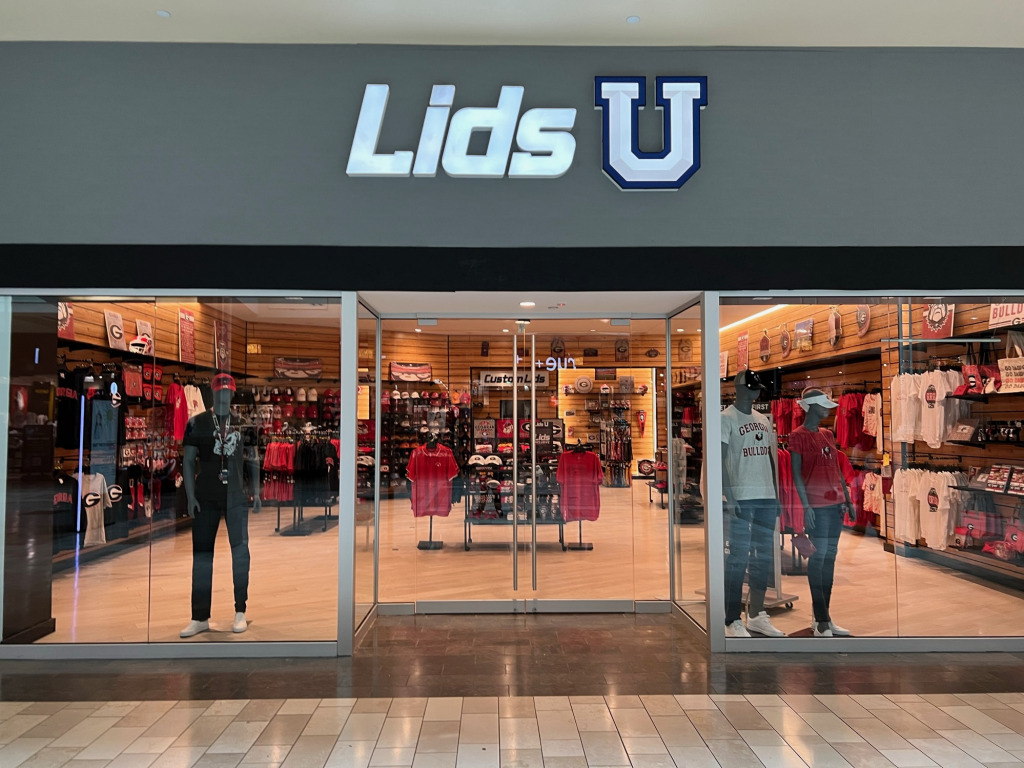 Castleton Square is one of 11 U.S. malls where shoppers will find Lids University, a new retail concept launched by Indianapolis-based Lids Sports Group in time for back-to-school fan activity.
Marketed informally as Lids U, the brick-and-mortar stores will sell collegiate sports apparel with a focus on items representing nearby schools. Hats, clothing and accessories from regional schools and high-profile national favorites also will be available.
A Castleton Square spokesperson said Lids U will join two existing Lids Sports Group stores at the mall: a Lids store specializes in headwear licensed by MLB, NBA, NFL and NHL teams, while a Locker Room by Lids store sells jerseys, novelties and collectibles associated with pro sports teams.
The opening date for Lids U at Castleton Square has yet to be announced.
Stores in suburban Chicago, suburban Atlanta and suburban Austin, Texas, opened on July 22 as the first three Lids U locations.
Stores are planned at malls in Atlanta and Savannah, Georgia; Baton Rouge, Louisiana; Gonzales, Louisiana; Hoover, Alabama; Charleston, South Carolina; and Mebane, North Carolina.
In 2019, Maryland-based Ames Watson Capital LLC purchased Lids Sports Group from Genesco Inc. for $100 million. The company, which has more than 1,000 stores nationwide, moved its corporate headquarters from Zionsville to Indianapolis a short time after the sale.
Please enable JavaScript to view this content.