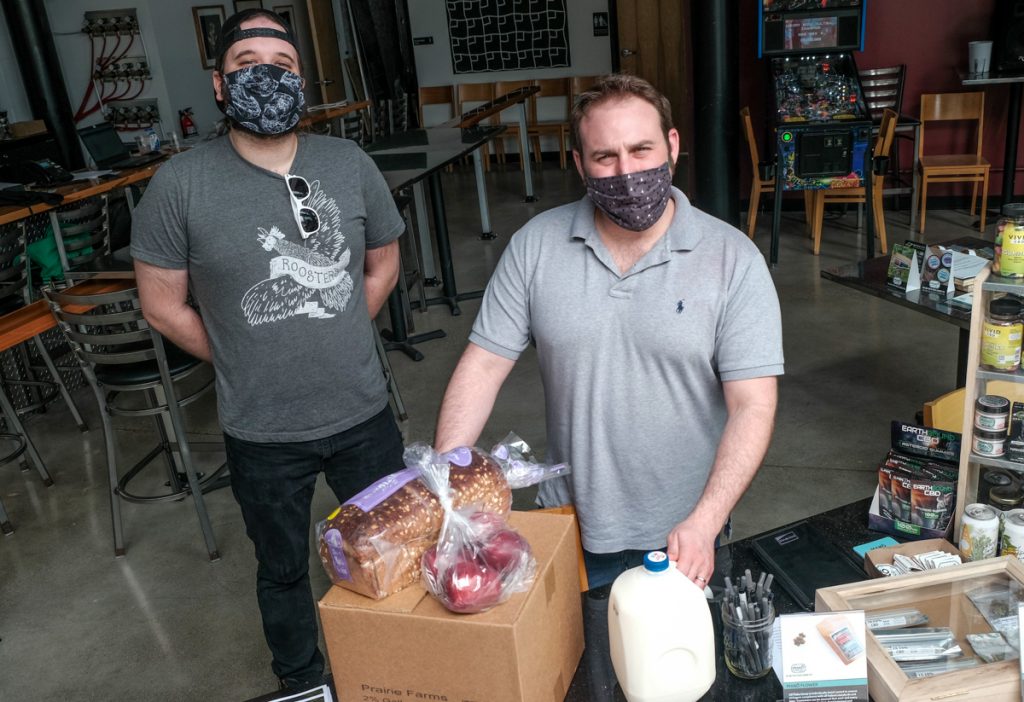 Stores, restaurants, offices and other companies will be required to develop safety plans for employees and customers by May 11 if they are reopening under an order issued Friday by Gov. Eric Holcomb.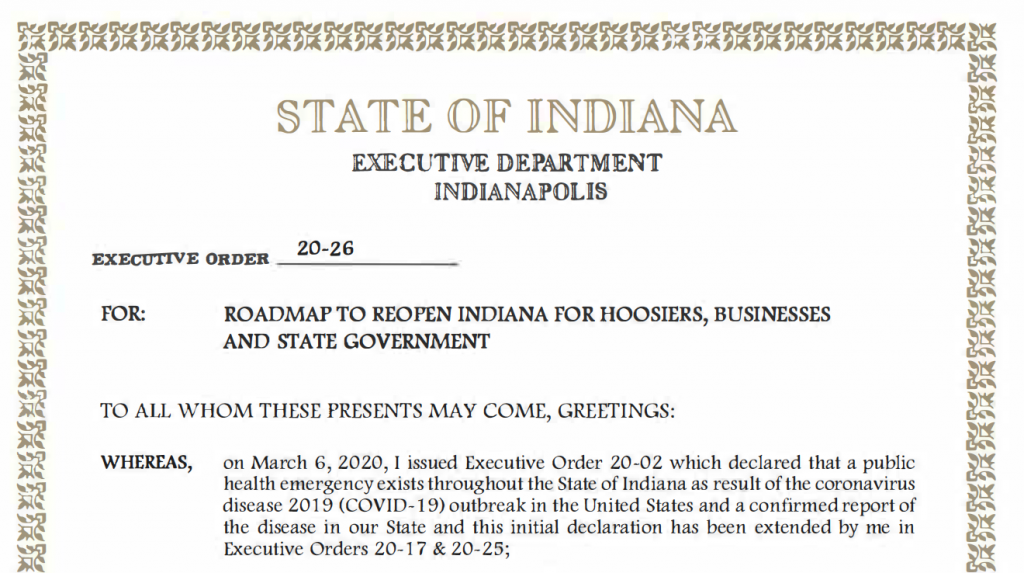 The plans must address employee health screenings, enhanced cleaning and disinfecting policies, and the availability of hand sanitizer or hand-washing supplies. It must also include rules for social distancing that keep employees and customers at least six feet apart, or, if that's not possible, use other methods of separation, such as barriers or face masks.
To help companies address the need for barriers, the state will launch a marketplace next week that aims to give companies and not-for-profit organizations with less than 150 employees access to personal protection equipment and supplies.
State officials told IBJ that face masks and hand sanitizer will be the first products available next week. The Indiana Economic Development Corp. will oversee the marketplace.
"As we look toward a safe and responsible reopening across the state, we're working to remove barriers for entrepreneurs and small business owners that could limit or delay progress," Holcomb said about the marketplace.
Holcomb's executive order does not require companies to submit their safety plans to the state, but they are required to provide the plans to their employees and post a copy publicly.
In addition, Holcomb's order urges companies allow as many employees to work from home as possible and ensure that sick-leave policies are flexible and non-punitive, so that employees can stay home if they are sick or need to care for family members.
The order said companies should "actively encourage" employees to stay home until they are free of fever—without the use of medication—for three days and at least seven days have passed since symptoms first appeared.
Companies should also provide disposable wipes and perform cleaning of commonly touched surfaces, including work stations, door handles and railings.
The order says companies "must take proactive measures to ensure compliance with the social distancing and sanitation requirements," which could require companies to designate 6-foot areas with signs, tape or other means.
The state also encourages small companies—who are eligible for the new marketplace—to try to source their own equipment and supplies first and use it as a "backstop" only.
And the state said it could not guarantee that supplies will be available.
"All requests will be evaluated and fulfilled based on work environment risk profile, stock availability, and the number of outstanding requests," the state said in a statement about the program. "At times, partial or delayed fulfillment of requests may occur."
The marketplace is an extension of the state's efforts to secure PPE for hospitals, first responders, long-term care facilities and health care providers treating COVID-19 patients. To date, the state has secured commitments for more than 7.84 million pieces of PPE—up from 6.3 million reported last week—with more than 2 million items already delivered to the Indiana State Department of Health for distribution.
Please enable JavaScript to view this content.