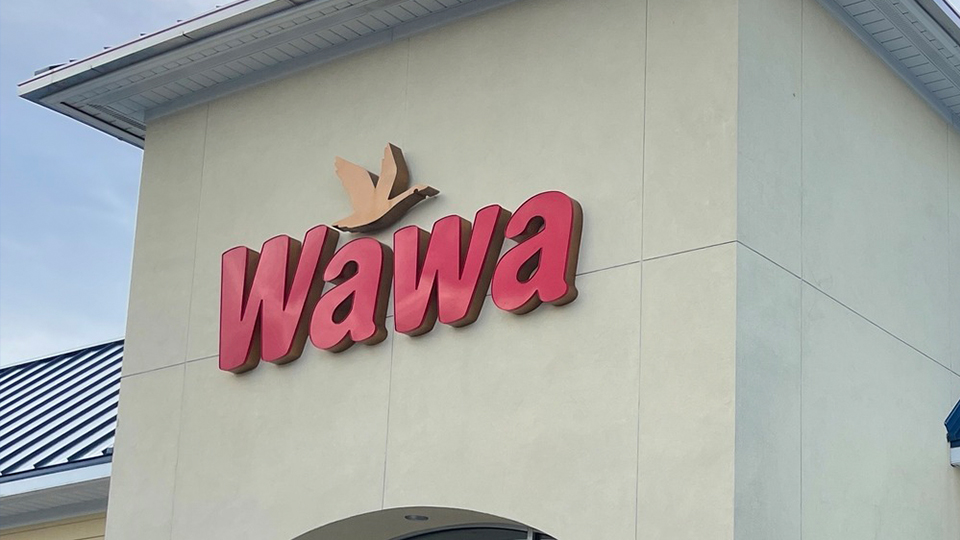 Wawa, Pennsylvania-based convenience store chain Wawa Inc. on Wednesday announced plans to expand into three Midwestern states, including Indiana.
The company has not yet identified specific locations, but a spokesperson said it is looking at several potential sites that will open "sometime after 2025."
Wawa currently has more than 1,000 locations across six states and Washington, D.C. The retail convenience stores offer built-to-order food, beverages, coffee, and, in a majority of locations, gasoline.
CEO Chris Gheysens said the expansion into Indiana, as well as Ohio and Kentucky, is part of an ongoing growth effort.
"These markets are the perfect places for Wawa to expand based on their strong business communities, their family-like atmosphere, and the confidence that our unique offer and amazing associates will be welcomed by these communities," Gheysens said in written comments. "We look forward to bringing our freshly prepared food, specialty beverages, fuel, and convenience services to these new areas all while creating new jobs and meaningful community support."
Wawa, founded in 1964, employs more than 45,000 people throughout its footprint and the spokesperson said each new store employs 35-40 workers on average.
The company said it expects to provide details on construction timelines and the number of new stores in each state in 2023.
Earlier this year, Wawa detailed plans to expand into Tennessee, with the first of up to 40 stores in the Nashville market set to open in 2025.
The company plans to double its store count over the next decade.
Please enable JavaScript to view this content.