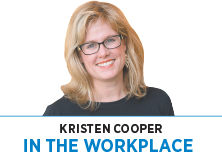 The novel coronavirus has caused decision-makers in C-suites to eliminate or indefinitely delay signing contracts for nonessential expenditures. Startups and small businesses selling to other businesses are losing valuable deals and therefore have to lay off staff without notice. Times are tough for businesses and employees alike.
However, local companies that can sell directly to consumers might be able to stave off dissolution, keep more people employed, and gain new customers through this recession. Now might be a good time for some startups and small businesses to consider pivoting their marketing and sales dollars to the individual consumer.
And consumers can do their part. Those who are fortunate enough to keep working have the steady incomes that can support local startups and small businesses. As conscientious consumers, they have the opportunity to become virtually acquainted with businesses in their neighborhoods and use their buying power to support local businesses rather than send their dollars to Amazon. Modifying buying behaviors and ordering goods and services from local purveyors will boost the economy and improve local quality of life.
Below are a few ways local businesses and consumers can come together to support each other in this moment of crisis.
◗ Discover new ways to stay healthy at home.
As if there weren't enough reasons to go to therapy, living and working with family members under the same roof every day introduces new types of stress, anxiety and fatigue. If your patience is thinning, consider teletherapy for adults and children from women-owned companies like Empowered Living and Mini Minds. Sanity could be just a phone call or a Google Hangout away.
During a crisis, a high achiever might not have the will to eat healthy and exercise when it's so easy to heat up a frozen pizza and binge watch "Tiger King." Fit Chicks supplies you with the combination of nurturing, structure and nutrition plans you need to be strong for all those who rely on you. Healthy Food Cafe in Greenwood prepares meals, baked goods and juices that can boost your immune system. Cafe Baby delivers handmade baby and toddler food to your doorstep. Nutritious treats and chews for furry family friends can be ordered from Scout & Zoe's in Anderson.
◗ Bend your mind and body.
Many of us now get to experience the pure luxury of spending our hard-earned free time on new activities.
If you're too tired to work but still want to do something productive, send a hand-written note of thanks on a handmade card artfully created by Cat People Press. Can't sit still because your home office isn't quite zen? Find the perfect piece of art from a local artist to hang over your desk with High Frequency Arts. If the glue stick dried up, but you're feeling crafty, order a DIY craft kit from Pulp & Pine DIY Craft Studio. Want to do something really fun? Check out the "Daily DNK Adventure" at DNK Presents and discover new activities to explore in your own back yard with your family and then share on Instagram to compete for prizes.
◗ B2C companies are rising.
While the 2010s were focused on B2B business models, the 2020s will experience a rise in B2C and B2B/C companies. This is in large part because women and minority founders have been tapping into markets that have largely been ignored by investors with an almost singular focus on SaaS, or software as a service, business models. Too many scalable startups outside of tech are underinvested.
Take Art 2 the Extreme, founded by Nicole Lewis, is a custom crayon company that has experienced $15,000+ days and had to stop taking orders on Black Friday because it didn't have enough capacity to keep up. Christie Petersen, CEO and founder of Bibago, is an architect turned baby- and adult-bib maker and can barely keep up with demand. Donna Griffin, a teacher and founder of Griffin Media Publishing, turns complex ideas into storybooks that teach and entertain children.
Companies that are communicating and selling directly to the consumer have a new kind of opportunity at this moment. The entire business community can help these companies maintain operations and possibly grow by purchasing their goods and services and sharing links and photos with friends and family.
The collective long-term goal should be for businesses and individuals to become more conscientious about supporting local startups and small businesses in their daily purchase routines. That's how our local economy will win.•
__________
Cooper is the founder and CEO of The Startup Ladies.
Please enable JavaScript to view this content.